Move over three-minute pop perfection, the big daddies are taking centre stage, Geintothis' Peter Guy selects the top 10 monster trips through sound which rock his world.
We've always admired pop music makers.
If you think it's hard writing a song – just try writing one which is a little over three minutes, contains a catchy chorus within the first few seconds and is so radio ready it'll have the milkman whistling it within seconds.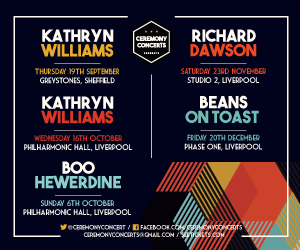 Takes loads of skill that. However, it's always been music at the more epic end of the scale which this writer leans towards. While regular readers of Getintothis will be well versed in our love of Prince – it says more for our musical leanings we prefer I Could Never Take The Place Of Your Man over Kiss.
Yep, while prog may have been stuck with the much-maligned tag over the last few years, it's manifested itself in a huge resurgence with the likes of psychedelia, doom, noise and out-rock all becoming de rigour in recent times.
Anyway, this is merely meant to be an introduction, not an extended waffle – so we'll cut to the chase – here's our top ten epic tracks. Soak em up.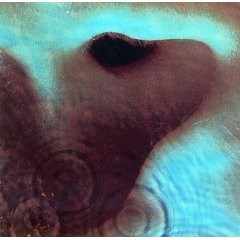 1. Pink Floyd: Echoes
From: Meddle. Running time: 23.31
There's something profoundly special about this track that's impossible to ignore.
Atmosphere, musicianship, passion and attitude aligned to one of the greatest concert films ever produced – Live at Pompeii – and you have a unique synthesis of everything fantastic about music.
The highlights are endless, but seven minutes in signals the single greatest breakdown of music history; a towering, ethereal guitar landscape gives way to a seamless breath before Rick Wright's blood-pumping organ ushers in Dave Gilmour's metallic, serrated axe-work.
It is breathtaking, danceable and life-affirming.
No-one does epic better than Pink Floyd – and Pink Floyd never bettered this.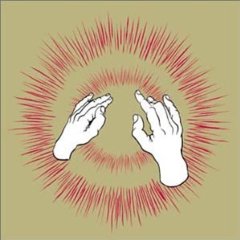 2. Godspeed You! Black Emperor: Storm

From: Lift Your Skinny Fists Like Antennas to Heaven. Running time: 22.32
It's hard to think of a 'cult' band that means so much to so many people. If the Montreal collective GY!BE reformed they could probably sell out every festival in the world single-handedly.
Not convinced – do some research on the Net. If you'd rather seek more concrete proof dig this cut from their legendary set from 2000; a neo-classical piece that reinvented what it meant to be a 'band' in the 21st Century.
Mogwai, Sigur Ros, every single dramatic film score/advert you can think of and more besides owe a debt to this most enigmatic of groups, and having caught them live in their pomp before their sudden 'indefinite hiatus' this is one band you can't help but feel truly blessed to have witnessed.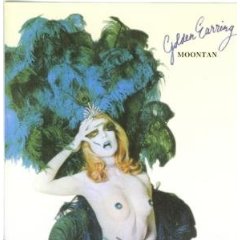 3. Golden Earring: Vanilla Queen

From: Moontan. Running time: 9.16
Dutch dudes Golden Earring are a lost treasure and Moontan is their jewel; a blend of first-rate rock (Radar Love) with epic prog.
Vanilla Queen just pips Big Tree, Blue Sea and Are You Receiving Me in the classic epic stakes for its monumental scope in straddling hard-rock, noise-rock – dig the tremendous outro five minutes in which segues into understated electric guitar-work of the highest order – and pageant pomp rock rarely bettered.
The finale deserves special mention as a fleet of horns and Bertus Borgers' (did he play right-back for Holland?) saxophone heralds the descending climax which ends far too soon.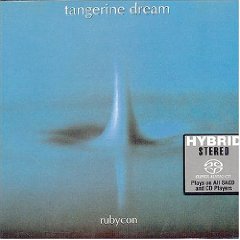 4. Tangerine Dream: Rubycon Part One

From: Rubycon. Running time: 17.16

The Tange don't do pop – and thank the Lord.
This epic A-side showcases the spectral, yet equally accessible, propulsive ambience of Edgar Froese, Chris Franke and Peter Baumann's mastery.
Think of all those lost nights watching sci-fi horror and revel in the endless scope and mystical malevolence of Rubycon; blending a futuristic drone with an organic, soulful drive and you've the quintessential heartbeat of Kosmische Musik.
Addictive, meditative and as luxurious as a candle-lit bath.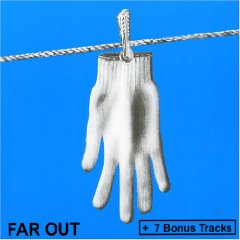 5. Far Out: Too Many People

From: Far Out. Running time: 17.55
Sure they owe a huge debt to Floyd, but when the Japs discovered spacerock they immersed themselves in it like it was their own creation.
This standout from the one and only record from Far Out (who later became Far East Family Band) opens with wind-swept hymnal acoustics via Famio Miyashita before parting the sky with outrageous guitar work from Eiichi Sayu.
The likes of Acid Mothers Temple, Tarantino and The Mars Volta have shaped careers out of this Wip-Jap Wonga of the very highest order.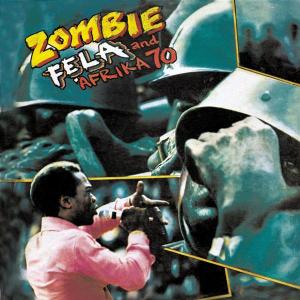 6. Fela Anikulapo Kuti: Zombie

From: Zombie. Running time: 12.26
Fela Kuti didn't make music just because he wanted to. He had to.
Zombie is as remarkable a musical statement as it is a statement of political intent – it implores you to dance while demanding you sit up and take note of his actions against oppression.
'Attention! Double up! Fall In! Fall out! Fall down! Get ready!,' Kuti wails while his choir barks at the military 'Zombie!' Kuti was subsequently battered by the authorities.
Irrespective of its message, Zombie cannot fail to move – it's quite simply 12 minutes of the most funky, direct Afro-rock ever committed to tape.
7. Donna Summer: I Feel Love (Patrick Cowley Mega Mix)

From: I Remember Yesterday. Running time: 15.45

This 1982 collectors edition reissue of Summers' 1977 single is widely considered the definitive dance version of a track Brian Eno described as: 'The sound of club music for the next fifteen years.'
It's more than that. Over 25 years later the track still sounds fresh and completely vital.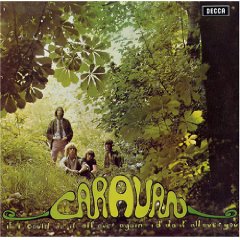 8. Caravan: Can't Be Long Now/Francoise/For Richard/Warlock

From: If I Could Do It All Over Again, I'd Do It All Over You. Running time: 14:21

Never been one for gallivanting in medieval stockings and tunics while playing Robin Hood. But there's no mistaking Caravan's Canterbury prog genius on this seminal cut from 1970.
You can almost caress the autumnal breeze as Pye Hastings delivers his soft vocal amid flutes and moog when on 3.34 a sudden guttural, bombastic fuzz-drenched riff BLASTS out of the speakers and takes you off to a land of magic.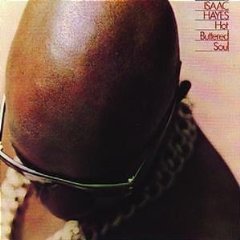 9. Isaac Hayes: Walk On By

From: Hot Buttered Soul Running time: 12.02

No-one does soul like Black Moses, and his take on Burt Bacharach's classic was akin to reinventing the wheel.
The Stax legend and his backing band the Bar-Kays blend pornographic funk and punishing drums tempered by a haunted vocal and luscious string-section.
The song was so good that 21 years later a little-known act named Massive Attack shaped almost their entire debut record around it.

10. Aphrodite's Child: All The Seats Were Occupied

From: 666. Running time: 19.20

Not so much a song, more a musical tale of biblical proportions.
The centre-piece of Vangelis and Demis Roussos' concept album about the Apocalypse of St. John includes psychedelic guitar washes amid chaotic instrumentation, raging sax, frenetic drum rolls while Irene Papas screams in a mixture of the orgasmic and the horrific, 'I was, I am, I am to come'. You'll never hear anything like it.
*Big ups to the Progster and Mr RG for introducing me many moons ago to much of the above.
Comments
comments