Getintothis' Andy Kelly reminisces on cider-enhanced star jumps and REM's most life-affirming record.

It'™s easy to take REM for granted these days, the phenomenal success of the likes of Out of Time and Automatic for the People having put them firmly into the rock mainstream and with a few dodgy enough albums diluting their legacy over the last few years.
But it was a different story back in the mid-80s when their jangling college rock, complete with strange, oblique lyrics which no-one could quite decipher -" no lyrics on the sleeves in those days" made them a thrilling, mysterious proposition.
I was 13 when Lifes Rich Pageant, for me still their greatest record, came out in 1986. I'™d love to tell you that I saved up my milk round money for weeks, deprived myself of Wham bars and bags of Tayto cheese and onion, and trotted down to Woolies on Coleraine's main street to hand over my £4.99 and escape with a new template for life.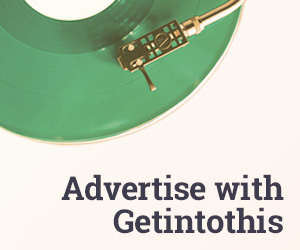 Sadly it didn'™t quite happen like that. Like many bands it was a process of working backwards and for me it was, as I'™m sure for many people, an older sibling'™s record collection which provided the entry point.
The record was Green, released at the back end of 1988, and the vinyl version was nestled safely in my sister Shan'™s collection -" though it was stolen into mine pretty swiftly and the same copy is there to this day.
It was a very immediate record – you think of Pop Song 89, Stand etc -" and myself and my mate Mark loved it.
We'™d bounce around my sis'™s room in her absence, particularly to Orange Crush which always entailed a cider-enhanced star jump off the bed.
It also means that vinyl copy has a big jump just at the best moment, no doubt caused by the Boy Kelly's not inconsiderable frame reconnecting with terra firma after his mid-air antics.
This continued when I popped across the Irish Sea -" minus Mark -" in 1990 to uni in Liverpool when Orange Crush was almost always one of the songs played at home (normal accompaniment -" large bottle of strawberry 20/20 "Maddog" and four cans of Lowenbrau) before heading off to the Planet, the Mardi or MacMillans for another almost certainly unsuccessful attempt to convince the ladies of the city we were worth bothering with.
Anyway it was a lad at uni called Choccy John -" not sure I ever knew his surname but he was so known because he virtually lived on Thornton's Continental selection – who first introduced me to REM'™s earlier stuff.
I liked Murmur and Chronic Town but it was a double-sided cassette he taped me with Lifes Rich Pageant on one side and Document on the other which was the real revelation for me.
Document had been the more successful record with big crowd pleasers like It's the End of the World and The One I Love to carry it forward but I found it was LRP which I couldn'™t stop playing.
It felt like the most organic record I'™d ever heard. It was a record of the land, an American record in the best sense of the word, a record with environmental concerns but fun, life affirming, self affirming, just bloody great.
All that plus jangling guitars, choruses, and let'™s not forget one of the coolest names for a band you can ever imagine. Rapid Eye Movement. The state of sleep most conducive to dreaming. Perfect.
Lifes Rich Pageant was far less overtly political than Document – no Exhuming McCarthy here -" but it felt like it was full of big issues.
"Buy the sky and sell the sky and bleed the sky," from Fall On Me stands out as a great line for a band railing against the consumerism of the Reagan/Thatcher era (not sure if i'™s still the case but I'™m pretty sure Michael Stipe introduced it as his favourite REM song when he played Slane Castle in Dublin on the world tour of 1995), though "Let'™s put our heads together, and start a new country up," from the brilliant Cuyahoya runs it pretty close.
That said, my fave song from the album is definitely Hyena and even now years later, even with all the lyrics easily available on the internet, I've no idea what it'™s about. All I know is it'™s a breakneck rush of a song which makes me dance all the time and feel glad to be alive.
Coyotes get a mention later in the album too, natural history fans, not to mention Humming birds, swans and lots more.
The album ends with a cover – Superman –" and it became a regular, end of the night, singalong track for me and my mates, especially big Erol and the Lowlander. It just about said it all "You don'™t really love that guy you'™re making with now do you, you don'™t really love that guy cause I can see right through you. I am, I am, I am superman and I can do anything."
Too right Michael.
A few months later and Out of Time, what with Losing my Religion and that Shiny Happy People nonsense, went absolutely mega.
They made great records again of course – Automatic the obvious one-" but I don'™t believe they ever made a better album than Lifes Rich Pageant.
Dinner side
1. Begin the Begin " 3:28
2. These Days 3:24
3. Fall on Me  2:50
4. Cuyahoga 4:19
5. Hyena 2:50
6. Underneath the Bunker 1:25
Supper side
7. The Flowers of Guatemala " 3:55
8. I Believe " 3:49
9. What If We Give It Away? " 3:33
10. Just a Touch " 3:00
11. Swan Swan H  2:42
12. Superman (Gary Zekley, Mitchell Bottler)" 2:52
Comments
comments