The Wu-Tang Clan's RZA brings da ruckus – and fun, fun, fun to Liverpool, Getintothis' Peter Guy stops in for a chat – and a game of chess.

First, some background.
The Wu-Tang Clan is an eight-strong New York hip-hop collective – widely considered the greatest of all-time.
Formed in 1991 by RZA (Robert Diggs), as a nine-piece, (enigmatic rapper Ol' Dirty Bastard died in 2004), the group has proved seminal in terms of critical and commercial success with their debut Enter The Wu-Tang (36 Chambers) an undisputed modern day classic.
Their uncompromising style, while forever pushing the boundaries of hip-hop, has regularly attracted controversy and most recently culminated in their latest record 8 Diagrams (their first in six years) which saw key Wu members Raekwon and Ghostface Killah diss the record for moving away from the Wu sound.
Push forward to Saturday, May 3 2008, and the scene is set for RZA, aka Bobby Digital, the de facto leader of the Wu-Tang Clan to arrive in Liverpool, and more specifically Wood Street bar, Django's Riff, to promote his latest venture WuChess prior to performing at The Picket.
Followers of the band have been waiting patiently since midday. And as bar owner Buddha takes to the decks, the clock strikes 6pm, and producer and MC Robert Diggs enters the building slides into a booth and starts up a game of chess.
Here's what went down amid the moves, DJ Shadow grooves, Shaolin beats and flashing cameras…
Getintothis: The new Bobby Digital record Digi Snacks drops in July, what can we expect, what's inspired you?
RZA: A lot of fun man, just lots of fun to be honest with you. I went through 8 Diagrams and I had a serious moment and a lot of headaches and lot of disadvantage in my life and shit. And before 8 Diagrams I was having fun already and then things got serious and I had to focus and shit, and now I am back to having fun because if you're not having a good time you're wasting your time and I'm not into wasting time.
Getintothis: Of course – music's all about having fun, people sometimes forget that!
RZA: Exactly!
Getintothis: Irmin Schimdt from Can was telling me the search for sounds isn't endless – but it's the personal and talent from within artists which brings new ideas and expression to the table. I thought this philosophy may strike a chord with yourself as you've so many outlets and personalities within your music.
RZA: Right. I would say that – because an instrument is just a piece of metal or a piece of wood until somebody touches it and expresses themselves. So no matter how good the instrument is, if the musician isn't good the instrument is worthless. They got some violins worth $2million dollars – €so what – that's why they only let the best violinists in the world play it – you know what I mean! Hahaha.
Also, an instrument can make a musician better, because the instrument is so tuned, so responsive – but you gotta be a good musician in the first place.
We're in a world of technology – where talent can be replaced by technology – just like science can replace steel. So if you master technology, if you take the technology away, you still got talent, cos your talent comes from wisdom. But if you don't have a natural talent you're better off having wisdom, but if you have a natural talent you don't need wisdom.
That's why you've got someone like Thelonious Monk – who had a natural talent on the piano but at the same time was also a very studied musician who wrote out his music in the most incredible fashion imaginable because it sounds so abstract. It doesn't sound like summat you would write – but he wrote it out and would go back to it and play it again. The shit that he would improvise – he could go back and play it exactly the same again. Most people that improvise can only do it once. You know what I mean?
Getintothis: Yeah. I suppose many musicians search for that improvisational or spark they have when performing live but find it hard to recreate that in the studio.
RZA: Right, right!
Getintothis: Going back to Bobby Digital project, you've brought numerous artists to the new project including System of A Down's bassist Shavo Odadjian, John Frusciante… What do you learn from them?
RZA: Me and Shavo are buddies – we've got a band called The Trojans – he's been inspirational to me on the guitar and the bass and helping me learn the basics. John Frusciante became my buddy as well over the last couple of years and he also invited me over to his house. He has a house that's like an artists/musicians house that you'd love to go to. Because it has nothing but a studio in it – hahaha – he has a studio in his living room!
Getintothis: I think of John Frusciante similarly to my musical hero, Prince, in that they are like music in human form, everything they do is about creating music.
RZA: Exactly! For me to be around those guys has really increased me as a musician. What I've given to them is the hip-hop culture, I given them my wisdom and experiences as well – it's each one – teach one and that's the beautiful thing with those guys.
Getintothis: What did you learn off John Frusciante?
RZA: Oh, well you see Shavo was teaching me the guitar, right? And I got to a certain level. But two months with John, is like two years with someone else – he's so good – *Does much fret action*
So, everytime I play with him, or he shows me something its like a whole course! Ten minutes, he could show me something that'd take a good guitar teacher a year to show me – cos he's a master. It's like I could show you how to make a beat right there on the PC in ten minutes which if you read the manual it would take you a month – cos I am a master! John's that good.
Getintothis: Who in the future would you like to work with?
RZA: I'm a fan of Stevie Wonder, he's a legend so someone like him you really wanna work with.
Getintothis: But I suppose with someone like Stevie Wonder, you would want to work on a personal basis, whereas in this day and age a lot of stuff is put down with artists on other sides of the world and they don't even go in the studio together, I kinda disagree with that.
RZA: I don't like that either – I wanna go to your house and be in the studio. The reason why on the Wu album Ghost wasn't on a lot of songs was cos he didn't go to the studio – how rude is that? I wrote 20 songs, said come to the studio… So I sent him the songs… At the end, it just wasn't the same…
Fan (cuts in): You know on 8 Diagrams with the ODB dedication (Life Changes), did he give an explanation for that? (Ghostface Killah didn't record on that track – the only Wu member not to do so.)
RZA: He said he didn't get the beat… But the reality is I was trying to get Ghost to get on that song for two years. He was busy in his life. And everyone's been busy in their lives and in the end you realise what's important and that's your life. I mean I've gotta take a bath, of course, in my life – but am I gonna miss a concert cos I gotta take a shower – hell no, I got people waiting for me, I gotta go show them what they can't see.
I've dedicated my life to other people. Me being here in Liverpool playing chess – I've got five chess sets in my house. I could be playing chess on my balcony, eating good food and laughing with my girl, but I'm here because I got people that respect me around the world, and they expect me to show.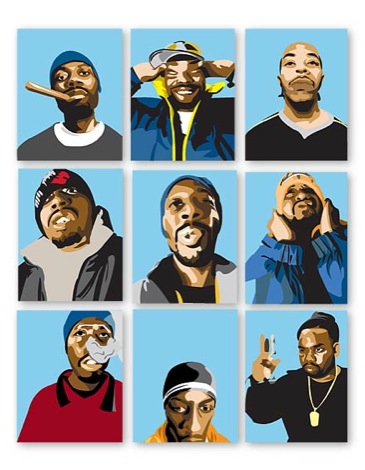 Fan: Have you a favourite album that you've produced?
RZA: Not really and shit, but it'd be a tie between Liquid Swords and Cuban Linx.
Getintothis: Going back to 8 Diagrams, did you think there was a conflict of artistry with you trying to move forward and others maybe wanting to stay still and just stay true to the Wu-sound?
RZA: Nah, no, not a conflict of artistry for me because 8 Diagrams sounds like Wu-Tang. You can't take 8 Diagrams and play it somewhere else and say its not Wu-Tang. My buddy Raphael Saadiq called me up – he's part of a group called Tony! Toni! Toni! – he said 'RZA, don't worry what the boys sayin because this album sounds like a Wu-Tang album. He says its hard to be in a group and you did it for many years and I can't even be in a group with my own brother for three years – the Wu-Tang is already legendary, and your album is beautiful and you don't have to worry about it. And it sounds like Wu-Tang.' And I agree with him.
It doesn't sound like nothing else. But it's a new flavour for life, but it's still Wu. Method Man sounds more better than ever – his voice is better, his voice is clearer, he said he had an appetite for more. Raekwon, who complained about the album most, he got way better. He's on every song!
Getintothis: What do you make of the whole Jay-Z controversy headlining Glastonbury?
RZA: I haven't heard anything about that. But what I would say is that nobody should complain about it because Jay-Z has proven himself to be an important artists for years, he's put out many great songs for many years that keep us dancing. And hip-hop is a dominant force in music. So I don't see that as a problem. But I will say, if the people buy the tickets to come see it, it's all good. But if they don't – well don't do it no more. Hahahaha, you see! *Continues laughing*
Getintothis: I've got a few fan questions here… What are your favourite kung-fu flicks?
RZA: It's hard for me to say my favourite kung-fu flicks, there's so many. But some to keep your mind intune with a couple: 36 Chambers, Five Deadly Venoms, 8 Diagram Pole Fighter, Executioners From Shaolin, Mystery of Chess Boxing .. those five movies right there is a nice collection!
Getintothis: These obviously had an influence on your music too?
RZA: Yeah, yeah, yeah, but they're also great fuckin movies.
Getintothis: If you were to hold a dinner party who would be your first five people to invite?
RZA: My party… I would have Jesus, Mohammed, Buddha, Krishna… And ahhh… *Long pause*
Getintothis: Mohammed Ali!
RZA: *Much laughing* That'd be a good one.
RZA: No, my last one would be… *long pause*
Getintothis (cuts in): Osirus (Old Dirty Bastard)
RZA: *Points* Right there. ODB! *More laughing*
Getintothis: What's your abiding memory of ODB?
RZA: Freedom.
Getintothis: Are we likely to see Cuban Linx II?
RZA: That's something Raekwon's working on, and I'd say he's pretty serious about it.
Getintothis: Apart from yourself who would you say is the most incisive rapper in the Wu?
RZA: Hmm… The GZA is one of the most illustrative… Ghostface aint no joke.. but the GZA is ultra-powerful.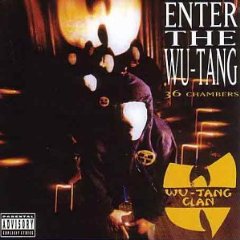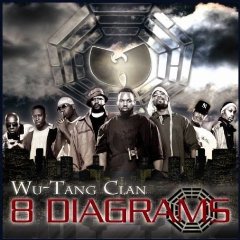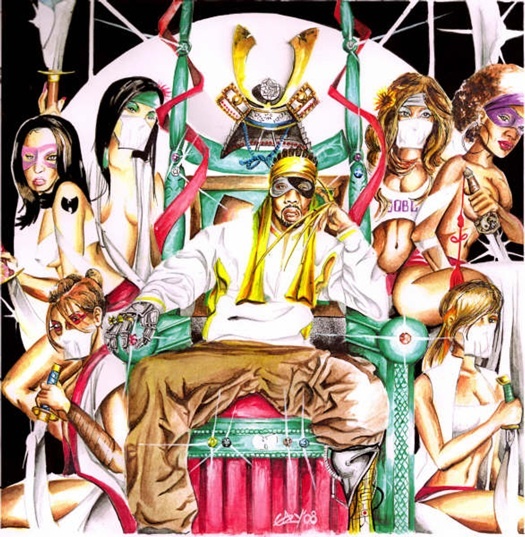 Getintothis: Have you any more film scores lined up?
RZA: Yes, there's a movie called Repossession of Mambo, starring Jude Law and Forest Whittaker and I have a part in that. And there's a movie called Gospel Hill starring Danny Glover, Samuel L Jackson, Angela Bassett…
Getintothis: And what type of scores can we expect?
RZA: Oh I aint scoring them, I'm acting in them… Oh, musically there's one called Babylon AD starring Vin Diesel and it comes out August 29. The vibe is me and Shavo combined and Hans Zimmer and his leading composer Atli (–Arvarsson), Hans Zimmer is the biggest Hollywood composer so you combine our teams together.
So you've got RZA, Hans Zimmer , Shavo from System of a Down and Atli … who's just great G for Genius, so that's great.
Getintothis: So what's your impression of England, is this your longest stay here.
RZA: No, my longest stay in England was when I did a movie called Derailed… I stayed in London for five weeks and I really fell in love with it. It's pretty expensive for an average American, but hey I'm a millionaire, so it's cool. *Laughs*
Getintothis: If you could be any superhero who would you be? Apart from Bobby Digital!
RZA: Haha! I like Galactus, you know him? You know my favourite superhero ever? The Silver Surfer, but now they have another movie with Silver Surfer which wasn't that good!
Getintothis: Mmm, a lot of the superhero movies are a let down. But I'm interested to see Iron Man…
RZA: I gotta see that one.
Fan: Do you know if MF Doom and Ghostface's project is happening?
RZA: I don't know, but they been talking about that for a longtime. Ghost is doing a lot of things.
Fan: Do you reckon Jay-Z has still got it?
RZA: The Blueprint was a classic. A masterpiece. You gotta be careful.
Fan: But he stole the soul from Supreme Clientele?
RZA: Well, he told me personally, 'RZA you made the Blueprint first – I got the Blueprint from you.' So its all good. Right, let me chill out for a bit. I wanna get back to the chess and let these guys (fans) beat me so they can tell all their friends!
Getintothis: It has been a pleasure – I can't wait for the gig tonight. You've made a lot of people happy in Liverpool.
RZA: No problem. It's been fun already.

Wu-Tang Clan: Protect Ya Neck

RZA: Ode to O Ren Ishii (Kill Bill)
Comments
comments