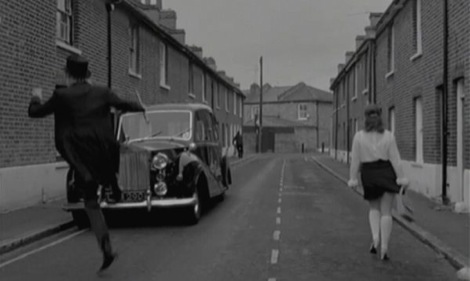 Nope, it's not the whole of Be Here Now, Getintothis Peter Guy picks Noel's top 10 Oasis duds.

1. Magic Pie (Be Here Now)
It's hard to imagine quite what Noel was thinking when he laid down all SEVEN MINUTES AND TWENTY THREE seconds of this toss. If it had been played acoustically for three minutes you'd have a passable B-side, as it is it contains three guitar solos, a lyric containing the word 'doth' and Keith Richards' kids' toy piano – no really that's the plinky plonky bit at the end.
It concludes with Noel sighing in the background, 'oh dear'. How very apt.
2. I Can See A Liar (Standing On The Shoulder of Giants)
Liam fought for this one's inclusion. Sometimes he's a very silly billy. 'Liar, fire, wire, desire, tyre, higher,' is the lyrical content and it sounds like it was recorded in a tin bin.
3. She's Electric ((What's The Story) Morning Glory?)
City FM still play this tune and it sums up how bad commercial radio really is. This track is purely designed  for drunks at weddings. Vomiting-inducing wretchedness.
UPDATE: Here's a new dreadful video commemorating this truly dreadful song.
4. Force Of Nature (Heathen Chemistry)
Bad Garry Glitter. Says it all really.
5. Put Your Money Where Your Mouth Is (Standing On The Shoulder of Giants)
A rip-off of The Doors' Roadhouse Blues. And a bad one at that.
6. The Importance Of Being Idle (Don't Believe The Truth)
Plenty of people dig this. Not us. A contrived Kinks effort with Noel in grating falsetto mode. Skip!
7. Sunday Morning Call (Standing On The Shoulder of Giants)
Noel can toss out these lamentable mournful ditties in his sleep, that this one is dressed up with chiming percussion and a choral earache makes it all the more weary.
8. The Fame (B-Side to All Around The World)
Another reflection on life at the top with Noel lamenting about 'cocaine, shame, hurricane, champagne…'. You get the picture.
9. Angel Child (B-side to D'You Know What I Mean)
To be fair this is just a demo, but sometimes demos shouldn't see the light of day.
10. All Around The World (Be Here Now)
The ultimate in excess: 187 guitars, five orchestras, a farcical Beatles pastiche video and a finale which goes on and on and on. Perhaps the most disappointing aspect of all though, was the knowledge that this could have been an incredible track if chopped in half and released 18 months earlier without the accompanying hype.
Comments
comments