What do you get when you mix a Presbeterian pastor, Sufjan Stevens and gospel-folk rock – not just Dot Cotton's favourite new record, but ours too. Terry Owen kneels at Welcome Wagon's altar.
The Welcome Wagon: Welcome to the Welcome Wagon – Album of the Week
Asthmatic Kitty
Possibly the coolest uncool album there's been for some time.
With track titles such as Hail to the Lord's Anointed, Deep Were His Wounds And Red and But For You Who Fear My Name, one would expect this album to be a major chore for the listener, unless you happen to be Dot Cotton.
Far from it. The uplifting melodic flow of the Welcome Wagon's gospel-tinged folk rock is an absolute pleasure from start to finish, aided by a crystal clear production (high five to Sufjan Stevens) and often mesmerically subtle arrangement.
With their roots not surprisingly entrenched in the American mid-west, the WW are a young, married couple – Presbeterian pastor Rev Thomas Vito Aiuto and his wife Monique.
There may be flashes of showy guitar riffs, the occasional blast of a modest brass section and some pretty handy harmonica toots along the way, but at the heart of this album is a couple who like nothing more than to invite a few friends over for a bit of a sing-a-long.
Up on a Mountain is simply stunning with its gradual phasing in of a fittingly low key gospel accompaniment. Such is its genteel quality it could easily follow the same path as Vashti Bunyan and the like as a soundtrack to a mobile phone ad. Let's hope not.
There are many other gems to be found here, such as Half A Person and Sold! to the Nice Rich Man. Echoes of the Velvet Underground and the Fifth Dimension can be heard in some of the tracks. Go listen for yourselves, to not do so would be an ungodly sin.
8/10
For fans of: White picket fences, still lemonade, grand scale arson.
Holy Moly!


Brian Wilson: That Lucky Old Sun
EMI
Featuring what could be one of his best songs in 30 years or even more, Wilson returns with his most cohesive solo album to date.
While 2004's patchy Gettin' In Over My Head featured the wonderful Soul Searchin, contrasting with the downright dreadful Paul McCartney duet A Friend Like You, this album shows the former Beach Boys man-child has lost none of his arrangement and songwriting sparkle.
He may be damaged goods beyond repair, but in Midnight's Another Day, Wilson has created a stunning piece of music that could rival some of his greatest past glories such as Caroline No and Wonderful. Even the spiritual Love and Mercy, for so long Wilson's greatest on-stage love as a solo artist, may struggle to compete for its affections in time.
Not surprisingly, Wilson has stuck to the California sun theme which has served him with a career spanning 46 years. Although one or two of the tracks come across as being a bit twee (Mexican Girl and Forever She'll Be My Surfer Girl), Wilson has pushed his backing band the Wonder Mints to the limit – and the results are spellbinding.
Lyrical oddball Van Dyke Parks, Wilson's collaborator on the legendary Smile album, provides narrative throughout. Although most people, myself included, simply won't entertain the idea of needless waffle bewteen tracks. It's what a >> button was invented for.
Although not perfect, with other stand out tracks such as Oxygen to the Brain, That Lucky Old Sun is proof that despite mental illness and partial deafness, there are still so few who can even come close to rivalling Wilson's seemingly bottomless well of inspiration.
8/10
For fans of: Horse eyelashes, mixed fruit trifle, a snug pair of brogues.
Seasick Steve: I Started Out With Nothin and I Still Got Most of it Left
Warner
Sixty-something bearded grease monkey makes the leap to a major record label in Warners for his third, and by far his best, offering.
Swiftly following on from the unexpected success of Dog House Music, Californian song and dance man Steve Wold has become a favourite on the festival circuit, providing light relief from the tedium of the myriad of going-through-the-motions indie acts.
But while DHM and debut release Cheap feature plenty of highs, albeit at times sounding like little more than rough demos, it's on this release that Steve really hits his stride.
Nick Cave, Ruby Turner and KT Tunstall are among the guests and Steve starts as he means to go on with the southern fried majesty of the title track to kick the album off. Steve shows his gentler side on the slide guitar driven Walkin' Man while he bemoans the insect world on the marvellously mad Chiggers.
Elsewhere, Steve pays tribute to his late dog on One True while he teams up with Cave for Just Like a King. Lovers of Canned Heat and other southern boogie acts will no doubt take the dunagreed rough diamond to their hearts and rightly so.
Anyone who listens to this album and manages to keep their feet still simply doesn't deserve to own a pair of ears.
7/10
For fans of: Earwax, lumps of coal, the stinkhorn.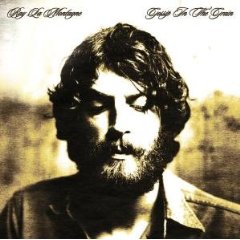 Ray LaMontagne: Gossip in the Grain
14th Floor
If Everton's Lord Lucan-esque midfielder Andy van der Meyde released an album, it would probably follow the same pattern as this, LaMontagne's third album outing.
Starting out bright and breezy with some neat little touches, GitG gives the impression that it's going to be good value for money, before slowing down to a snail's pace to wallow in self indulgence.
Blurbed as his 'most creative and emotionally expansive album to date' (which pretty much sums every release by every acoustic singer/songwriter of the last five years), the album features the quite excellent You are the Best Thing, a soulful chirp with a blaring horn section. If our Raymond had kept up that form throughout we would have a right cracker on our hands.
But lamentable hollering often overshadows most of the good work here, which is a bit of a shame because when it's good, it's very good.
6/10
For fans of: Sandy toes, off-centre eyeballs, highlighter pens.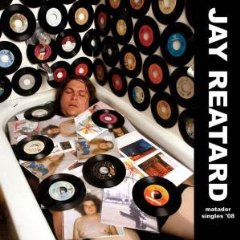 Jay Reatard: Matador singles 08
Matador
The complete opposite of Everton's Dutch flightless winger. When it comes to being prolific, Jay Reatard is your man.
With twelve 7″ releases in the last two years alone, plus a sizeable back catalogue before that, it's a bit of a mystery why nearly few have heard of the Memphis grunge meister.
Album opener Night of Broken Glass conjours up images of the Cure's Robert Smith in his Joker faced heyday while other offerings such as I Know a Place and In the Dark are of a similar standing.
It's probably a bit too much of a muchness in the end as there's a number of tracks that would have improved this compilation had they been left off. Hats off to the man though, it's not every day you come across releases such as World of Shit (album) and Eat Shit (single).
6/10
For fans of: Mobile phone holsters, Aunt Bessie's yorkshire puddings, scatology.
Here's Jay decking a fan.

Comments
comments