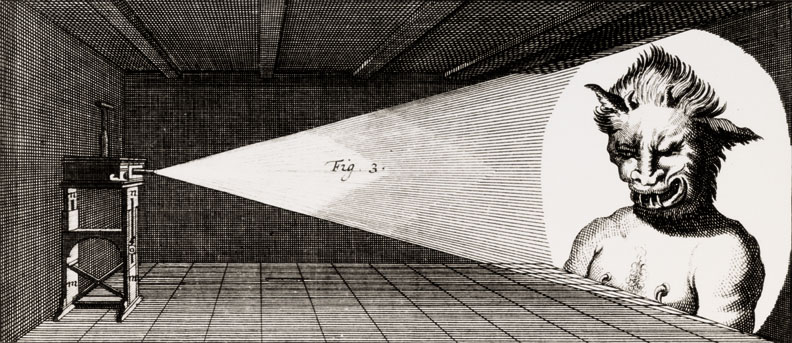 Magic Bullet continue their heavenly assault on your ears with spacerock soundscapes while we discover an early contender for let down of the year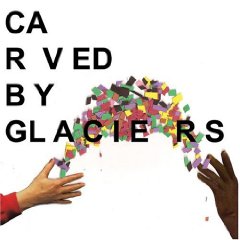 Lymbyc System: Carved By Glaciers – Album of the Week
Magic Bullet Records
If there was any justice in the world Magic Bullets head honcho Brent Eyestone would be put in charge to solve the industry's ills.
Not only, like every self-respecting indie label chief, does he have delectable taste, lovingly craft artwork and oversee the running of everything – right down to packaging up parcels and handwritten 'how you doin?'s but he manages to juggle his own film projects, band (demonic post-rockist Aughra) and art exhibitions all over the globe to boot. All said: Hero.
Being a hero, Brent's uber-radar at fishing out talent is mere child's play and Lymbyc System are one such catch. Hoisted from the seas of Austin and Brooklyn, brothers Mike and Jared Bell have been stitching together tumbled beats and expansive rockism since 2001, but it took Eyestone's vision to reimagine their early demos and the result is the mesmeric, slow-burning futurist landscape of Carved By Glaciers.
Think Tortoise circa Millions Now Living… in a percussive tussle with Battles at their most ambient and you're halfway there.
But what's so special about ..Glaciers is their subtle hypnotic way with melody which has the power to rest easy, drifting into the backwoods (no, it's far from easy-listening background musik) while also shocking you awake with forceful pangs of precision outrock.
Dig the seven minute title track's ebb and flow which gurgles along at a snails pace before delicious waves of electronica ooze forth.
Lotan Baba revisits Oceansize at their most blissed infusing the spirit of Four Tet, as clipperty-clop clicks glide alongside spacerock keys while Her Space Holiday remix 1000 Arms ramping up the funk with ice-pick guitars that squeel with delight. Joyful stuff.
There's further ambient swirls from the American Analog Set's bonus remix of Selamat Pagi which, close your eyes, is cult Swede's Jeniferever gone kraut.
It's quietly rocking – shout it out loud!
8/10
For fans of: Candyfloss, Cluster, polar bears.


Andrew Bird: Carved Apart By Glaciers
Bella Union
Surely a contender for disappointment of 09. Bird may well be the tastemakers singer-songwriter of choice – what with his undeniable gift for an extravagant array of instruments, not least his characteristic whistle – but with a voice so hum and tunes oh so forgettable, really there's little here to sustain the superlatives glittering his CV.
Sure there's density – some tracks are multi-layered to such a degree it'll take you a week to uncover their centre – but when the fruits are little, is it really worth bothering?
Oh, and if a whistle is your defining feature there's something certainly lacking.
5/10
For fans of: Goat herding, bleeding radiators, Jens Lekman.
Magic Lantern: High Beams
Not Not Fun/Myspace
It took weeks of persistence to track this one, much on the recommendation of the good folk at Manchester's Piccadilly Records but boy was it worth it.
Billowing guitar dust, aggro thrashing drums and thunderous passages of psych-noise. Sure, you've heard equals in Blue Cathedral and the like but to not seek out High Beams would be pure laziness.
In fact, here, let me – LISTEN.
8/10
For fans of: hoops and loops, Ashra Tempel, )))
Titus Andronicus: The Airing Of Grievances
Merox/XL
Know those scenes in The Wire where some flakey is lay stone cold on the pool table surrounded by tacky memorabila while his colleagues smash thick brown bottles as Bunk's hurl sploshes curbside all the while beery Irish-country hoedown wangs in the background. Well, this is an update on all Poguesry riff-raff with Conor Oberst vocals and grating steely production. Best of all is the song titles: 'Upon Viewing Brueghel's "Landscape With the Fall of Icarus"' – and they're not even remotely post-rock.
Just don't listen to it too loud on your headphones or you're heading straight for Migrane City.
6.5/10
For fans of: Shane MacGowan's gums, Lifted…, that queen with hands of gold on Dickinson's Real Deal.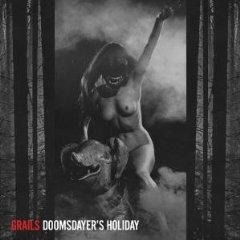 Grails: Doomsdayer's Holiday
Temporary Residence
Once upon a time Grails seemed forever to be stuck chonging on skunk and reimagining Morricone and sitar drone but now they've ditched all that and become Warlocks chomping on gnarly women's teets and sulkling on snake-venom cocktails.
It's all good. And they've stuck a bonus Popol Vuh -related trip on the end just in case you needed some light relief.
7/10
For fans of: Cyclops' missing eye, Sleep, stained glass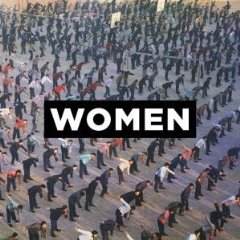 Women: Women
Jagjaguwar
Unlike Mr Bird, Women are a myriad worth investigating. They deal in noise; all fractured and barely-there melodies encased in biting, quick snatches but stick with it and while your mind melts your ears will become accustomed to their sonic bend.
Always take time out between listens though as, like my friend Ken, you may not return and instead take to living in a rabbit hutch while talking to lettuce and nibbled husks of indiscernable seed.
6.5/10
For fans of: Broken biscuits, medieval weaponry, airports.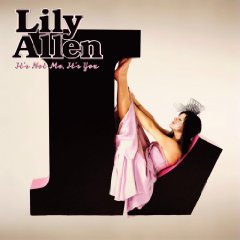 Lily Allen: It's Not Me, It's You
Regal
Everyone keeps wobbling on about how she's such a great pop star and her honesty is so refreshing and she's not really advocating drugs, just telling the truth, innit, and she may be a woman but she's better than the other women and she's deserving of her place in the spotlight despite everything and she didn't mean to send a topless picture to Ricky Wilson. SHHHHHHHHUT UUUUUUUUUP!
Her tunes are really, really ace.
7/10
For fans of: Blue knickers.
Comments
comments