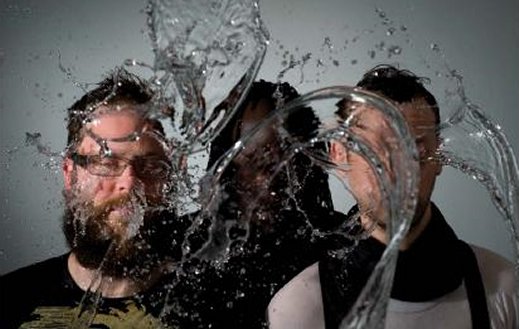 A little later than planned, Getintothis presents much of our March jukebox. Rave, rockism, rock opera and a clear dismissal of indirect racism. It's been a marvellous month of music.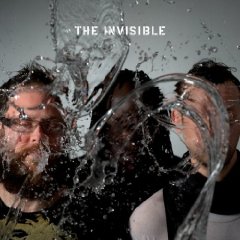 The Invisible: Invisible – Album of the Week
Accidental
It must genuinely hurt to pour your soul into a ridiculously wonga debut only for some half-arsed nobgobbler to call you the British TV on the Radio.
'Oh jeez, thanks, no pressure then,' was probably the retort coming from camp Invisible when that howler was dropped. And anyways, that's the kind of throwaway guff you'd expect of the Daily Mail simply because they've a multiracial line-up.
Let's call them the new Massive Attack, after all there's three of them and they were black and white fuckers too. No let's go the whole hog, they're more like The Prodigy; they dabble with guitars, drums and reside in Laahdan Town.
B'jasus.
Let your ears do the work and you'll discover a mighty mind explosion of horrendously sick grooves which fight for prominence over thick textured electronica and Dave Okumu's ever alternating superfly vocal; in turn primal and Rottweiler-like (Monster Waltz), or oil-slick playful (London Girl) and sometimes choked into narco submission (Spiral) cloaked in the gaseous swirl of the city.
The depth of their palette is extraordinary and such is the scale of the music it can be difficult to digest (perhaps that's why they've been dubbed the new TVotR?), but perseverence reaps rewards. Climate Revelation is a dense clutter of stabbing guitars and fragmented hip-hop, Constant and Passion shed their rock shells evolving into soulful soaring pop, Jacob And The Angel is Prince circa '87 all lascivious charm and warped structures, and best of all OK is a pounding funk hammer that could rival Hot Chip's finest worksongs.
The comparisons with Dave Sitek's band may continue, but The Invisible can rest easy, safe in the knowledge that their debut is an original statement of glorious intent worthy of standing side by side – an equal – with the best of Brooklyn.
8.5/10
For fans of: Tube stations, Hot Chip, cyclones.
ps: I've just visited their mywang page and hilariously they've blogged about TVotR comparisons. A tad riled – hardly surprised brothers.

The Invisible: London Girl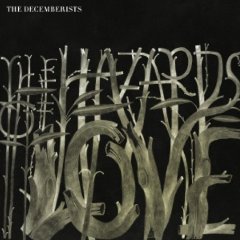 The Decemberists: The Hazards of Love
Rough Trade
Everything about this should read FAIL. Colin Meloy at his most portentous and wordy, chasms of folk-prog, rock opera, outlandish narrative spanning 17 tracks including four eponymous suites, KIDS CHOIRS, wailing mellotron, nods to The Wall (Floyd's worst record) and numerous token guests (MMJ's Jim James, Spinanes' Rebecca Gates and Robyn Hitchcock), popping by to spin out this conceptual, incomprehensible romantic yarn…
What am I on about – that sounds FUCKING AMAZING!
Getintothis – they've even gone a bit Sabbath. Honestly.
8/10
For fans of: Homer (not Simpson).

Colin Meloy: Hazards of Love (live) Dig mid cough.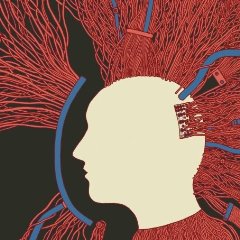 Diagonal: Diagonal
Rise Above
For about six years there's been a constant hum in the UK press about the resurrection of 'the much maligned' progrock. When will everyone just realise that prog was incredible before it went a bit rubbish and we should raise a glass to it's rejuvenation.
Brighton's Diagonal cherrypick all the best bits – Caravan's Canterbury leafy charm, Crimson's shuddering riffage, Genesis' inherent Englishness and Hawkwind's space-age bluster – while narrowly missing the turning marked 'cliche'.
It's a certainty they'll wheel out the gong and Stonehenge stage props if they sell a few copies of this, but who'd begrudge them that?
7/10
For fans of: Rick Wakeman's cape.
Solo.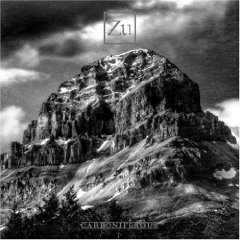 Zu: Carboniferous
Ipecac Recordings
So I'm on a rail replacement bus last Sunday when I come across the worst sound in the world – drunk, old scally men singing Simon & Garfunkel. No shit. They had tattoos of longboats on their cheeks and leather jackets that hum of BSE.
This was made worse by their drunken old hags tittering while shaking their oversized pearls and pirate-ship onyx accessories. Thank the Lord then for Zu; Italian ear-rapists that specialise in the kind of eye melting racket that reduces Lightning Bolt to twee. One press of play on the old Creative Zen and all was well with the world.
About the time Mimosa Hostilis kicked in, I'd decapitated four bellowing jerks and wiped the smile of their accompanying smoke-enhanced, gap-toothed blonde bitches before alighting at my stop.
Life is good.
8/10
For fans of: Squarewaves, Mike Patton, iron-mongers.

Danny DeVito, Zu and Mike Patton: Chtonian


Sky Larkin: The Golden Spike
Wichita
Was Lousie Wener every pictured in the same room as Damon Albarn? Back in '95 you couldn't turn on the TV without seeing one of their dappy mugs pulling angelic, faraway stares. And now one's fat and bald, the other's reformed Blur.
Anyhoo, I digress, Wener's old group Sleeper (like a sub-standard Elastica) were unflatteringly compared to Sky Larkin in much of the preamble to the release of The Golden Spike, when in fact uber-cool, much-missed Sleeter Kinney would be a far more apt parallel.
Dig the fizzing clatter of Beeline or recent single Somersault and tell me this lot won't sound mega hairing down a countrylane come June. Waaaa!
6.5/10
For fans of: English mustard, picket fencing, paddling in the sea.

Sky Larkin: Beeline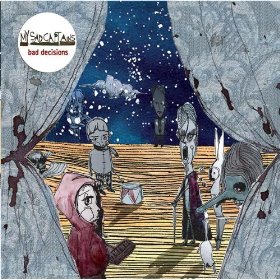 My Sad Captains: Here & Elsewhere
Stolen Recordings
They may sound like they wear navy cardigans and cravats, attend Sunday School for kicks and their idea of a sick party is a picnic but this lot join the pantheon of indie groups that sound wet as fuck but are actually rather fine.
Boy-girl harmonies ala Los Camp! (minus the grating lyrics) added to a Stuart Murdoch-like knack for melody and twisted wit equals a debut rich in tunes and skippedy-doo-dah fun. Yippee!
7/10
For fans of: Trumpets, Mojave 3, Religious pervs.

My Sad Captains: Great Expectations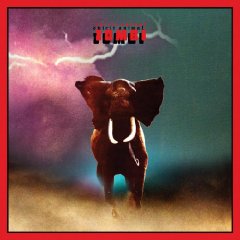 Zombi: Spirit Animal
Relapse
It must have been rather exciting being commissioned to compose a piece for sacrificial slaugher…
'Hey, man. We're gonna need you to write a pretty long ditty for next Sunday.'
'Ok. Any particular sound or reference point?'
'Yeah, just kinda moody, plenty of dark atmospherics. Absolutely no cheery melodies – and preferably include some chilling organ.'
'Ok. Mind if I include some otherworldly necromantic choral effect?'
'Keep it to a minimum. We'd rather you stuck purely to heavy duty abyss-like drone.'
Ok. Mind if I ask what all this is for?'
'We're gutting a 15-year-old virgin and replacing her head with that of a goat.'
'Nice. Be ready by Friday.'
7.5/10
For fans of: Lazer-guided melodies, Dario Argento, glasscutting.

Zombi: Spirit Animal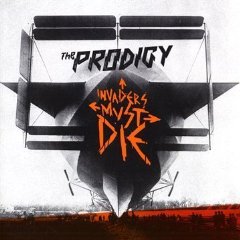 The Prodigy: Invaders Must Die
Take Me To The Hospital
The whole nasty clown routine may be wearing thin these days but when Liam Howlett drops a tune like Warriors Dance you're in no doubt how much carnage this lot are still capable of creating.
Shame then that this record is thin on the ground in terms of absolute winners, that tune aside, Invaders too often plays it safe – something you certainly don't and shouldn't associate with The Prodigy.
4/10
For fans of: Over-priced Vivienne Westwood frilly knickers, Alice in Chains, 1996.

Prodigy: Warriors Dance (live)
Comments
comments