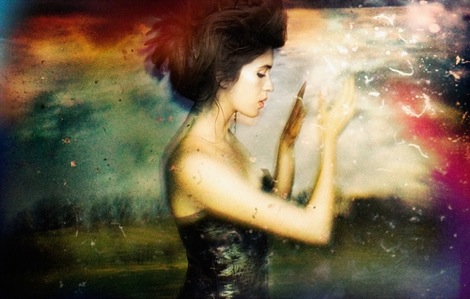 Mike Torpey returns from the garden shed with a rare gem.

Sweet Billy Pilgrim: Kalypso – Single of the Week
Dreamy, haunting and beautiful are all apt ways to describe Sweet Billy Pilgrim, a band with arefreshing appreciation for the dynamics of rock music.
Kalypso, taken from the Mercury Music Prize-nominated album Twice Born Men, was recorded in a garden shed with some assorted kitchen utensils for added percussion.
And the effect is spellbinding with its hint of Fleet Foxes – but without the pastoral feel – Elbow at their best and Richmond Fontaine-style Americana.
A rare gem.

The Boy Who Trapped The Sun: Watermark.
Story has it that 'The Boy' delivers lengthy lectures on vagrancy to passing cats and stares out strangers on London's Victoria Line – to preserve his sanity.
But then the folky singer-songwriter has spent most of his life on an island in the Outer Hebrides.
The Watermark EP is a four-track acoustic offering that confirms the kid – aka Colin MacLeod – has a future. The songs are melancholy but uplifting and the best one, Fragile Eyes, is soul-laid-bare stuff. Voice grates a bit at times though.

Imogen Heap: First Train Home.
Her name sounds more like a back street character from a Dickensian novel, but there's nothing downbeat about the girl who has already been labelled the future of pop.
In search of inspiration for her new album Ellipse she embarked on a writing trip to Maui, Fiji, Tasmania, China, Japan and Thailand.
This single though sprung from the more familiar territory of an all-night party that didn't quite go to plan – and she couldn't wait to catch the 8am train.
We've all been there – Heap just articulates it better than most.

James Apollo: How Hard a Heart of Gold.
James Apollo reckons he was "a cruel, unhappy bastard" before a motorbike accident put him in a plaster straitjacket from the waist down.
They say the best songs come from dark experiences and weeks of being chained to a hospital bed certainly focused Apollo's mind.
On this new EP he confronts the demons of love with a style reminiscent of Jim White, but not quite in that league.
http://www.myspace.com/jamesapollo
Glassheads: Don't Worry.
Crank up the volume as Ian McCluskey urges "you don't have to be friendly with the neighbours'.
Tight guitar rock from the Wigan four-piece with catchy hooks, strong vocals and influences ranging from Roxy Music to The Police.
http://www.myspace.com/glassheadstunes
Chickenhawk: I Hate This, Do You Like It?
I'm in the former camp. The Leeds lads give it the full bifters, but they offer nothing fresh with hysterical vocals so far back in the mix that they sound like the cries of someone who's been ambushed by the devil and speed guitars rattling off repetitive riffs.
(This IS a good thing – Singles Ed)

Married To The Sea: Hello Digger.
Powerful production, solid drumming, sound lyrics and catchy hooks from the Liverpool-based four-piece.
Indie pop/rock at its best.
http://www.myspace.com/marriedtothesealion
Jumbling Towers: Kanetown City Rips/Gilberta.
Those old empty prefab garages made kids sound like rock stars – and these lads have inadvertently hit on the same technique.
Gilberta's a cool advert for the new album.

Bad Lieutenant: Sink Or Swim.
Probably shouldn't like old fashioned chart stuff like this, but it's irresistible.
Happy jangly guitars, poppy vocals and memories of the Fannies.

Comments
comments