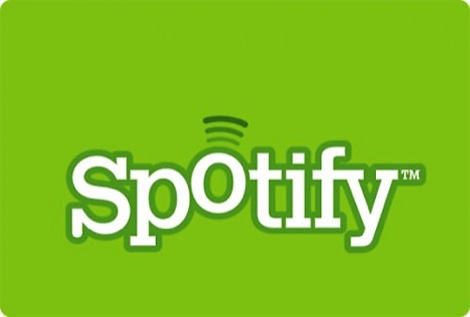 It's fair to say there's a whopping chunk of musical pie to get your chops round over the next few days during Liverpool Sound City, so here's the Getintothis guide to a few tasty morsels on offer. Oh, and if you don't want to read about it, just feast your ears on this

1. Lonelady: Army
One of my tracks of the year simply because of that guitar tone. It takes me back to Peter Buck's raw jangle on Murmur and combined with Julie Campbell's snarky delivery this is one of the freshest things to come out Manchester in some time.
2. Mugstar: Crempog Smultron
Easily one of the finest bands to come out of Liverpool in recent years, and it's fitting their new record '…sun, broken…' has been released on Important Records, home of like-eared lunatics Grails, Cave and Acid Mothers Temple. Loud, heavy but rooted in ridiculous grooves – one for the beards and for the birds.
3. Voo: Made Simple
Voo have been kicking around Liverpool longer than The Beatles, and despite big ups from the likes of Drowned In Sound don't seem to have caught on. They make perfect power college pop usually clocking in under around the two minute mark which means when they release their Greatest No Hits record it'll probably be a double LP with about 142 tracks.
4. The Phenomenal Handclap Band: 15 To 20 (The Glimmers Remix)
The Phenoms played Kazimier (the UK's best music venue) early this year and afterwards went on the lash ending up in legendary Liverpool indie ashtray Le Bateau before one of them (the poncho-wearing 70s throwback hipster one) was promptly chucked out for having a piss in the corner of the club. Poor form. This golden shower of liquid gold could've dropped straight off my fave disco/funk comp, Magnum Opus (http://bit.ly/duDqRK) and is guaranteed to get y'all on it.
5. Sound Movement: Long Shadows
Earlier this year I had to write a blurb for this Aussie trio's new single, The Last Time, it was a proper Paul Morley job, but the band loved it. It's the best thing they've ever done and it's unfortunately not on Spotify but their old EP is out there, which is good but not a patch on their new swag. Here's the blurb in all it's glory: 'With pulsating harmonics, glass-cutter riffs, motorik rhythms and a white-hot whirlwind heart, The Last Time flows and crashes like an ocean conducted by Jason Pierce – The Sound Movement are the Bruce Lee of pop; refusing form, they adapt, build and grow – like water. Empty your mind.'
6. Holy Fuck: Super Inuit (live)
The Fuckers debut album was good, but it's not a patch on their live performances, like !!! and much of the DFA crew, they're ultra polished on record but live they're a blender of mushed up rhythms and propulsive chaos – this is perhaps as close to their intense and wildly fun stage set as you're gonna get – one not to miss.
7. Wave Machines: The Line
Wave Machines are to Sound City, what Shellac are to All Tomorrow's Parties, they're the festival's in-house band. Unlike anything to come out of Liverpool in living memory they marry camped up Prince pop with a murderous undercurrent of lyrical nastiness.
8. Forest City Lovers: Don't Go
It's fair to say Canada has been spoiling us for a very long time with wonga ear candy, so it's fitting that Sound City is serving up a snazzy showcase of uber-cool Canadian bands at the Masque Theatre.
Eamon McGrath with The Mowhawk Lodge, Rich Aucoin and The Pack A.D. are three on offer but my favourite is Forest City Lovers – understated electro-folk with sweeping violin-led arrangements that'll have the Nick Drake lovers in bits.
9. Archie Bronson Outfit: Chunk
I was a bit slow on the uptake with this lot. Sound City chief booker Steve 'Revo' Miller said to me, 'I snapped up this lot with you in mind, Pete,' but I had to concede I knew nowt about them. Coincidently, days later Domino sent me their new record, Coconut, and I instanty fell for it. This one deviates from their trademark raucous racket, reminding me of David Byrne singing under water to a funky Fela Kuti beat.
10. Errors: A Rumour In Africa
Kick-arse death disco cloaked in layers of squelchy, glitchy noodling that's so unmarketable they're destined to have to eat spaghetti hoops on dry bread forever. That they're on Mogwai's Rock Action label makes them ten times cooler.
Comments
comments