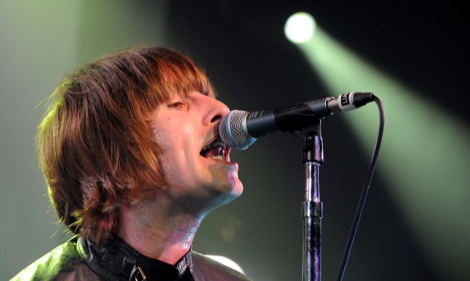 Standing on the shoulder of Oasis, isn't enough as Liam Gallagher's new band fail to live up to their former glories, reports Getintothis Jo Kelly.

When Noel Gallagher left Oasis, fans eagerly waited to see what would appear from the void left by the break up.
What emerged was simply Oasis minus Noel. Guitarist Gem Archer, bassist Andy Bell, drummer Chris Sharrock and frontman Liam Gallagher became Beady Eye.
Their album Different Gear, Still Speeding charted at number three and they made their live debut in Glasgow in March.
Last night's gig at Liverpool University Guild of Students may have been a sell-out but was a far cry from the boys' arena appeal as Oasis.
Dressed in his trademark white trainers and buttoned-up-to-the-collar jacket, Liam was his ever-cocky self, strolling around the stage, nodding to the beat and chewing gum.
Tracks including opening number Four Letter Word, the aptly-named Beatles and Stones, For Anyone and Kill For a Dream were greeted with a decent amount of applause.
Obvious favourites were The Roller and BringThe Light.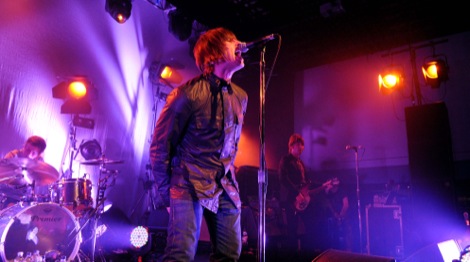 Liam kept chatter to a minimum between songs muttering something about a ladyboy and something else about John Lennon and £10,000. He did introduce his encore track of Wigwam about winning and losing with the words 'because of that beating you gave us last night' after Liverpool claimed victory over his team, Man City.
At previous Oasis, and now Beady Eye, gigs it feels as if Liam is not there to 'entertain' his audience but rather grace them with his music and very kindly let them adore him.
Standing at the front on the stage with his chest puffed out, hands behind his back and chin cocked up in the air, he oozes confidence. In the track The Beat Goes On he claims: 'Someday all the world will sing my song… Somewhere in my heart the beat goes on".
However, other lyrics are less sure of themselves. In The Morning Son he sings 'You'll never know unless you try, you're blinded by what you idolise…He's in my soul, He's even in my rock and roll,' presumably referring to absent brother Noel.
Beady Eye is Liam Gallagher attempting to prove he's more than just Oasis and even though the crowd chants his name and pays nearly £30 a ticket, that's still to be proved.
Pictures by Jason Roberts.
Comments
comments