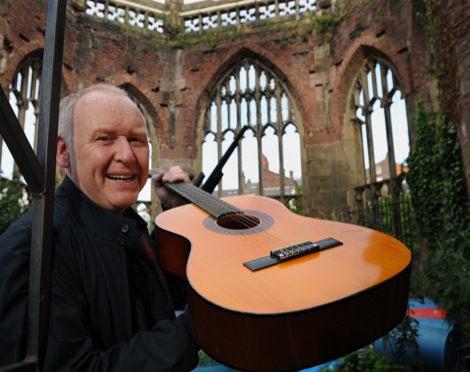 Leading industry insiders, a dazzling collection of bands and record figures – Liverpool Sound City 2011 has been hailed a remarkable success for the city. Getintothis exclusively announces the dates for the fifth year – Liverpool Sound City 2012.

Over 9000 wristbands sold with 360 bands, 2500 delegates, 300 media and 30 venues and an overall footfall of 35,000 forming this year's richly diverse music, arts and cultural showcase.
Liverpool Sound City returns in 2012: Thursday May 17 Saturday 19, early bird wristbands on sale now for only £20!
The fourth Liverpool Sound City exceeded all possible expectations, helping to consolidate its standing as one of Europe's leading metropolitan festivals.
Featuring a wide array of amazing music from across the globe, an audience of festival attendees and delegates travelled from Europe, the USA, Australasia and beyond for a full two-day conference, world film premieres, exhibitions and the John Peel World Cup – creating an event like no other.
David Pichilingi, LSC's founder and director, said: "This was by far our strongest year so far in terms of scope and ambition, and everything came together to create what people are all saying is our best year yet.
"Liverpool remains not only a musical hotspot but also it has this rich culture of creativity in its veins; with Liverpool Sound City we seek to embrace the city's spirit, creating a platform for bands from all over the world to perform here at some of the most iconic venues around.
"We are still buzzing from the weekend – it's been an incredible experience, and now we are already looking towards our momentous 5th anniversary event next May."
With packed gigs from over 360 bands in 30 venues – including Black Lips, Fucked Up, Miles Kane, Willy Mason, Lanterns On The Lake, Eric Pulido, Philip Selway Frank Turner, Kurt Vile, Jamie XX, Cast, The View, The Kooks, Spank Rock and more – it's clear that LSC's burgeoning ethos of embracing new music remains at the festival's core.
Over at The Hilton, the 2500 delegates from all over the world took part in enriching and forward-thinking debates, with key guests from the world of music and tech including Peter Hook and Kevin Cummins, RjDj's Michael Breidenbruecker, Next Big Sound's Alex White and Drowned In Sound's Sean Adams, Simon Raymonde from Bella Union and Eric Pulido of Midlake – along with a host of contemporary, cutting edge, new movers and shakers.
Liverpool Sound City was delighted to also host parties and events with Bella Union, Moshi Moshi, Young Turks, Friends Vs Records, Sentric, Deltasonic, Sounds Australia, Canadian Blast!, 'Don't Panic, We're From Poland', Brasil Music Exchange, Music Nova Scotia, Musicians Union, Generator, Plugged In Yorkshire, Showcasing Norwich and Access to Music/ Atom Live and Oui Love all of which had amazing line-ups and were buzzing from start to finish.
Elsewhere Bill Harry exhibited part of his Mersey Beat collection which this year celebrates its incredible 50th anniversary in 2011; Kevin Sampson's novel, Powder, had its world premiere at digital cinema FACT and the annual John Peel World Cup featured teams raising money for The British Heart Foundation.
Comments
comments