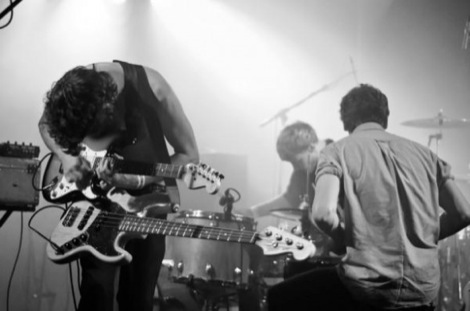 A hungry crowd gather at Kazimier for Tall Ships, Getintothis' Mike Doherty suggests their almost OARSOME. Lol etc.

For a band that has never visited Liverpool before, Tall Ships proved very popular at the Kazimier.
It's no surprise as their songs are intricate pieces of work showing promising things for the road ahead.
The Loud were on top form too, Lee Pennington's charmingly erratic vocals have the unique qualities of being good and quite funny at the same time, particularly on new single 'Amy's Gonna Get You'.
There's some impressive guitar work and thumping bass to rival The Kills or this evening's headliners The Black Lips.
Similarly, We Are Animal share the same love for guttural melodies, fast riffs and heavy bass lines.
'Luminous Lights' is a standout song from the North Wales quartet. There are obvious hints of the Super Furry Animals here, not that every Welsh band has to sound like them, mind. Definitely ones to watch.
Comments
comments