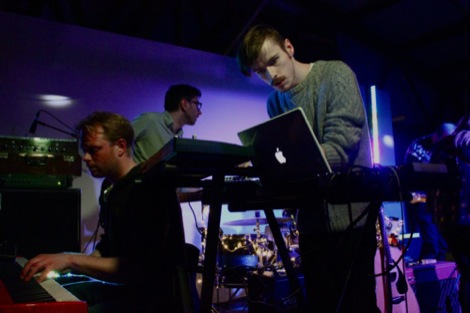 Bella Union's hot-tipped Lanterns on the Lake hide behind their cardigans rather than soar like their beautiful melodies, Getintothis' Jamie Bowman relishes the soaring noise.

It takes a brave man to take the stage in a flared, pale blue suit but The Big House's Paul Molloy has every right to feel confident.
In partnership both musical and personal with beautiful Scouse chanteuse Candie Payne, the duo have landed upon a delightfully harmonious version of the sort of spine tingling country duelling patented by Johnny Cash and June Carter.
The icy, European atmosphere of Payne's debut album I Wish I Could Have Loved You More has been replaced by sun drenched tales of Laurel Canyon and Pacific highways, with an undeniable Crosby, Stills and Nash feel about the whole project.
Naturally this would sound clichéd in lesser hands but Molloy and Payne are such naturally likeable performers that on a cold January evening there are few warmer places to be.
Where The Big House summon up balmy Summer nights, hotly-tipped Newcastle-based sextet, Lanterns on the Lake, are all about cold winds hitting the North East coast.
Using a concoction of violins, spectral guitar and electronic beats, this timid group of shoegazers recall the early nineties work of female fronted acts like Slowdive and Lush.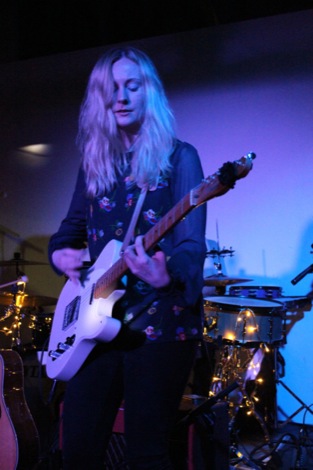 Vocalist Hazel Wilde breathy whisper of a voice floats above the spine tingling melodies of songs like You're Almost There and Keep on Trying, as the melodies rise and fall like the swelling tide.
The use of quiet-loud dynamics is impressive too but not nearly enough emphasis is put on guitarist Paul Gregory's effects-laden playing.
Gregory slashes away at his instrument and effects pedals, using a violin bow at one point to conjure the kinds of sounds Kevin Shields first mined in My Bloody Valentine.
It's a pleasing and noisy antidote to the rest of the rather vaporous performance from the rest of the group who seem content to hide behind their cardigans rather than soar like their frequently beautiful songs.
Pictures by Peter Charles.
Getintothis reviews Lanterns on the Lake at Liverpool Music Week.
Comments
comments