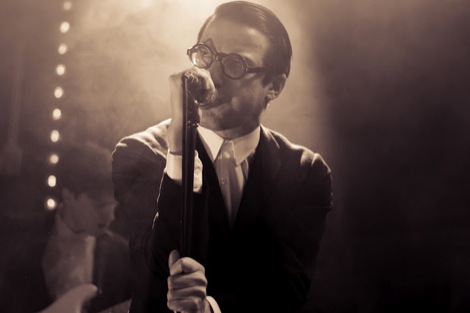 A ripper of a stage presence and a bucket full of tunes, Getintothis' Natalie Philip welcomes the third incarnation of Spector with open arms.

It's little surprise Spector kick things off with a loud, booming electro salvo – after all this is a band that's had numerous incantations before becoming 2012's One's To Watch.
Les Incompétents and Ox.Eagle.Lion.Man, just two of their former guises, and hoping to make it third time lucky, Frederick Macpherson's hype-machine spill onto the Kazimier stage hungry to impress and live up their billing.
Despite some timing issues their stage presence is second to none, and armed with great tunes like Fixed Up, Macpherson welcomes a fan on stage rewarding him for making a home-made t-shirt in their honour.
There was something so wonderfully bizarre about this situation that smashes the usual crowd/band relationship and makes you hope that more bands will be as keen to ingratiate fans into their gigs.
Leaning into the crowd, clinking glasses, their spirit is infectious and they have the range to match; Friday Night gives a distinct nod to the 80s making you want to fix that perm and dance around to Spandau Ballet videos while Chevy Thunder has the crowd pogo-ing, creating a heady punk day-dream.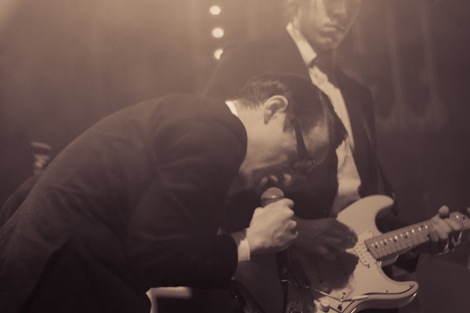 Spector
They serve up a volley of guitar riffs and drum solos making sure Macpherson's showmanship is matched by his bandmates.
You get the impression, Spector were the guys last picked for the school team; who slipped under the radar for being awkward or having a skewed sense of humour but whatever their case their presence is effortless.
Any sense of schoolboy oddities were dispensed in Liverpool, though, with Macpherson wrapping things up with a triumphant declaration, 'We feel like we've come home to The Kazimier,' they can come back anytime.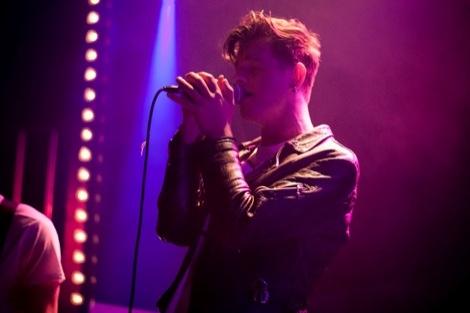 Liberty Vessels
Earlier, sporting a look Liverpool has rarely seen before; tight drainpipe jeans, leather jackets and new romantic haircuts, came The Liberty Vessels.
Stepping aside the obvious sarcasm, there was little to say about their display such was the derivative nature of their tired sound.
In essence, if you're a fan of The Smiths, do yourself a favour and don't offend your ears with the hackneyed arrangement that this lot are calling music.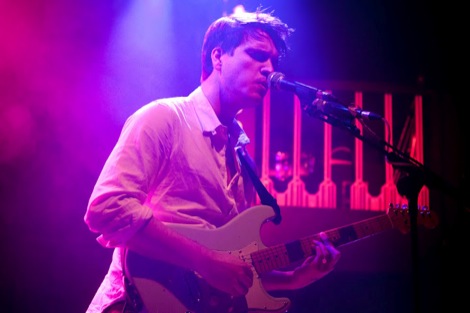 David's Lyre
Moving the night into more pleasant musical pastures, was the rather dashing David's Lyre.
Fresh from the release his debut album Picture Of Our Youth, his performance was understated, yet beautiful nonetheless. Recalling the likes of Death Cab For Cutie circa-Transatlanticism this is a one-man band worth keeping an ear on.

Pictures by Marie Hazelwood.
Comments
comments