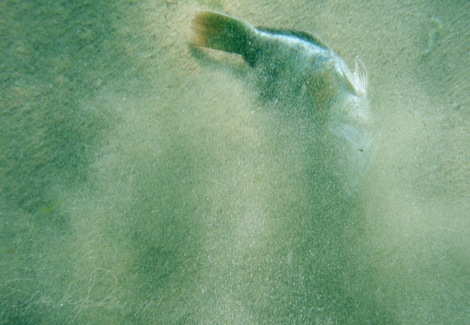 New ragged glory from Death At Sea.

'You're fucking bringing me down.'
What is it about scuzzy ire that brings out the best in new music. Way back when, my mate Bob passed me Nirvana's live in Belgium '91 cassette and the hissing C90 seemed like the most attractive piece of audio pleasure I'd ever heard.
Even scouring the pages of Kerrang! and marvelling at Tad Doyle's bloated, sweaty form filled me with the utmost pleasure as my accompanying soundtrack rattled inside Saisho headphones, struggling to contain Kurt's wheezing howl and the hissing, unbearably tinny recording.
Things have come full circle in the last 18 months; cranked up feedback, swirling Codeine slowcore guitar signatures and that visceral lyrical abandon. It's like the last decade didn't happen.
Thus far, Liverpool's Death At Sea have revealed a natural verve at penning understated ragged gems – Drag (a swaggering waltz which is itchy as hell) and Sea Foam Green (Drag's bastard cousin oozing slouchy verses and cocksure choruses) – but it's Selfless' new-found ripped-up, dead-eyed cool which is every inch the winner.
It demands shaking loose, winding down the windows, stomping round in a daft uninhibited manner and raging like a lunatic.
In essence – Death At Sea make you feel alive.


Catch them in action at Mello Mello on Saturday alongside Owls*, The Wild Eyes and Beach Skulls.
Previous Death At Sea offerings.
Comments
comments