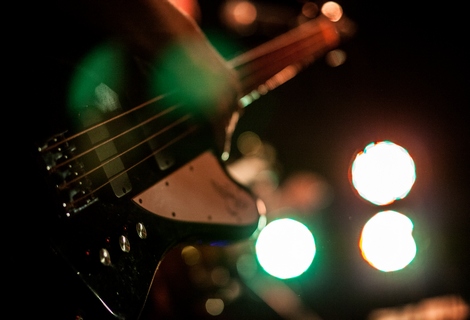 Leaf is lagging on day three of Liverpool Sound City, thank heavens for a certain Johnny Sands to save Getintothis' Alan O'Hare's evening.

We're aching for some fun though. I'm up to the string around my neck with singer/songwriter types. Luckily, we head upstairs in Leaf and find Canadians Library Voices getting stuck in.
At last! A pop band. Coming on like Hot Chip with a saxophone, there's a vibe in the room and people are dancing. The sound is great and we're reminded of late nights with The Dandy Warhols before the turn of the Millennium. True, the tunes run out half way through the 30 minute set, but the mood is still up.
Enter Owls*. The Liverpool band make impressive stoner rock on record. But live? It's a snore. We feel like we're intruding on a rehearsal as the singer struggles to get above the drones the band specialise in. There are impressive melodies and intricate colours there. We'd just love the band to set them free above the din… even the Bunnymen found a major key once in a while.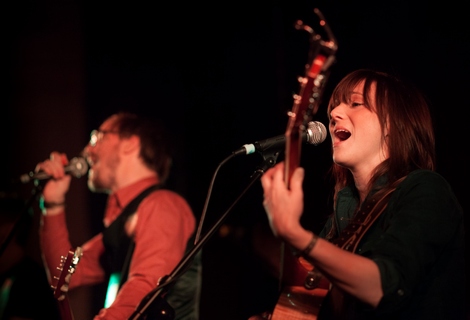 Sweet Billy Pilgrim live at Liverpool Sound City
Major keys are not an issue with Brum's Goodnight Lenin (great name). But songs and attitude are. Fresh from supporting Beth Jeans Houghton, it would seem that none of her quirk has rubbed off on these bastard sons of Coldplay.
Everything is very nice… but we're bored of bands whining about their girlfriends leaving. The world is in flames, you're in a band and your battering an acoustic guitar on stage. What have ya' got? Nothing to say unfortunately. Twee melodies and lyrics to match.
Thank God for Johnny Sands and his ad-hoc band then. Taking to the small stage, downstairs at Leaf, the raggle taggle gypsies strike up and give us half an hour of ramshackle fun. Good tunes, good singing and a band getting a sweat on. What more do you want?
I think I've said too much. Though maybe I haven't said enough. Night nurse…
The sweet images of Sweet Billy Pilgrim were captured by Getintothis photographer Richard B.
Comments
comments