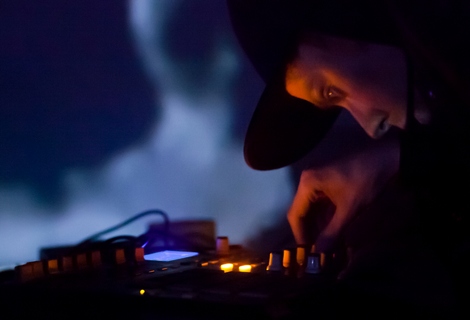 Liverpool Sound City sees Tim Hecker and Deadbeat impress deep into the night but as Getintothis' Will Fitzpatrick reports it's Forest Swords' live Liverpool debut which results in the biggest sonic boom.

The name Forest Swords has been one of Liverpool's top tips for a good while now, and it's easy to lose yourself to this galaxy of woozy beats and dreamy sighs.
Dark, atmospheric and thoroughly special, Matthew Barnes' live Liverpool debut is an endless stream of ghostly vocal howls, Morricone guitar strokes, deadly bass thuds and primal locked grooves – this is how it's done.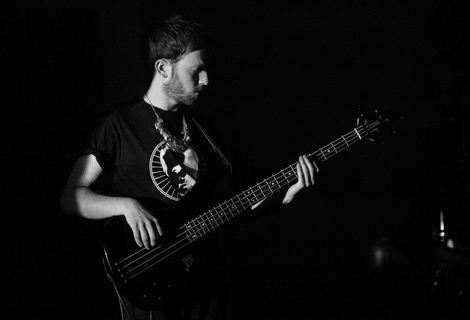 Forest Swords live at Liverpool Sound City 2012
Deadbeat is way less awesome by comparison; a wash of creeped-out beats and moody bass swells that fail to ignite a curious Arts Academy. Which isn't to say he sucks; far from it – but when midnight rolls around, party acts would really help to keep things going.
That's not a term you'd ever throw at Tim Hecker, of course, and his mindblowing set of compositional electronica forces Getintothis to reconsider our insistence on something as feebly straightforward as 'fun'. Hecker rules, frankly. Come back soon.
Pictures by Richard B.
Comments
comments