Savages, Palma Violets and half the UK music industry crash land in Liverpool's Leaf, Getintothis' Peter Guy is caught by the buzz.

Buzz blogs are killing music blogging – Josh Dalton, Crack In The Road music blog.
Another day, another buzz band.
And with the words of Josh Dalton ringing in our ears we left the office on a frankly underwhelming Wednesday and headed to Bold Street partly fatigued, mostly famished after seven straight days suffering with the kind of stomach bug that Irvine Welsh would revel in. It was fair to say we were drained.
Four hours later and everything had changed.
That tangible, inescapable feeling that you've witnessed something unique and intrinsically linked to the power of hearing music which transcends superlatives and reawakens that instinct to listening which connects beyond simple words and adjectives.
Savages are that kind of band. Intense yet rhythmically fluid, Camille Berthomier (aka Jehnny Beth) burrows her thousand yard stare threw the very walls of Leaf and right down Bold Street.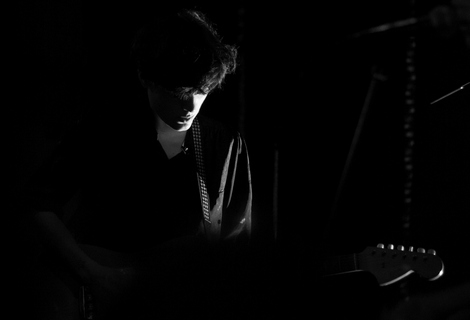 Their primal, almost industrial post-punk can't help but recall Joy Division and The Banshees, yet there's so much more here to get caught up in.
Gemma Thompson's intricate guitar playing veers between nifty fills, spiky needling riffs and glass-cutting atmospherics while the combination of the effortless Fay Milton behind the kit and Ayse Hassan playing some seriously heavy bass rounds off a seriously impressive showing.
Husbands sounds every inch the itchy brutal stomper while I Am Here and City's Full wallop you in the face like a Viv Richard's six. Best of all is the sprawling Shut Up which shows of this band's scintillating band dynamic.
Serious stuff, from a seriously impressive gang of Savages.
Earlier in the evening, the entire music industry seemed to have taken the train up north to catch Liverpool darlings Death At Sea and new London boys, Palma Violets.
The former appeared to struggle with an ever-so underwhelming set lacking their usual fuzzy swagger, though, there's still no doubting the talent behind big tunes Drag and Sea Foam Green. The latter displayed the kind of chemical attraction that made The Clash and The Strokes such an infectious charm – Best Of Friends, in particular, the kind of brazenly beer-soaked anthem which will dominate festival crowds throughout the summer.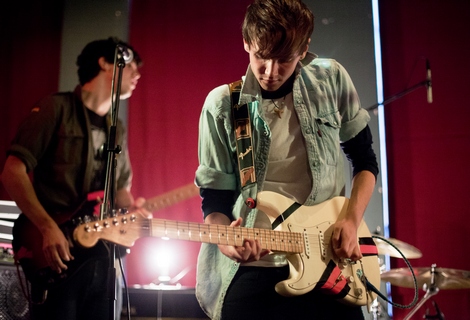 Death At Sea live at Leaf supporting Savages and Palma Violets in Liverpool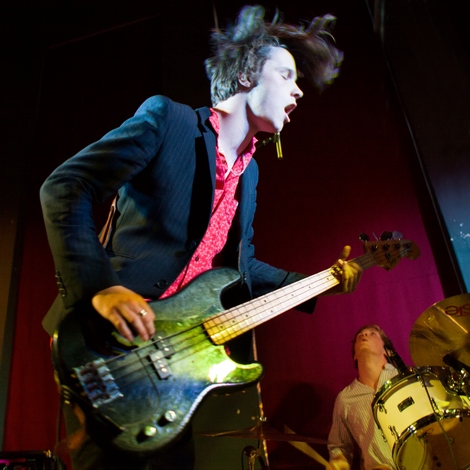 Palma Violets live at Leaf supporting Savages in Liverpool




Pictures by Richard B
Comments
comments