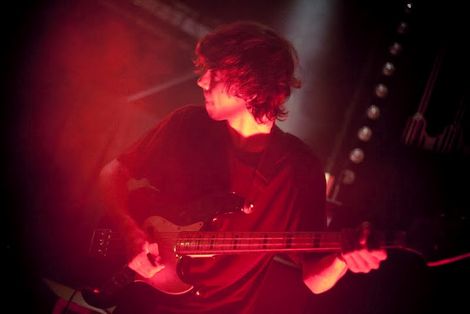 Outfit will air new tracks alongside their new video for Performance at FACT's Art Of Pop opening.

Isaac Eastgate will direct Outfit's video for Performance as part of FACT's The Art of Pop Video exhibition.
Manchester-based Eastgate has previously made videos for bands
including Django Django, Dutch Uncles, and Egyptian Hip Hop.
Eastgate's video for Performance will be shot, edited and completed in time for the opening of The Art of Pop Video on March 14. He now has two weeks in which to produce the film, with a £500 budget, loan of equipment, use of an editing suite, and expert advice all coming courtesy of FACT.
Eastgate said: "It's a world of opposites – it's about attraction in fear, humour in unease, and beauty in grotesquery. I wouldn't want to give too much away, but it's certainly at the far end of absurdity, like any tragic love story should be."
Lesley Taker, curatorial assistant at FACT said: "Isaac is an incredible new talent. He has a clear visual style and all of his videos are shot in amazing locations, illustrating strong concepts and a fantastic eye for cinematography."
Outfit frontman Andrew Hunt, said: "We were really pleased to receive Isaac's treatment as he is an artist with a vision and we've admired his videos for a while. He knows how to make things look exciting and mysterious. And we like that."
Performance will be premiered in The Box at FACT on March 14; Outfit will also be there to play
three new songs from their forthcoming album.
Getintothis on FACT's Art Of Pop.
Ten Years of FACT in Liverpool.
Comments
comments