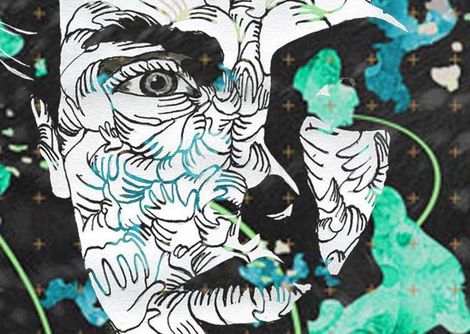 New Liverpool club night Polka aims to distinguish itself from the already saturated market, Getintothis' Mike Townsend finds plenty to savour within the disco inferno.

Over the last six months, Liverpool has been bombarded with new club nights driven by the local youth culture's newfound lust for house and electronic music.
While it would be unfair to call any event that brings exciting new artists to the city as detrimental, it's hard to ignore a certain sense of over-saturation as crowds are spread more thinly across a growing number of weeknights.
Competition is of course healthy for us, the reveller, though for the promoter it means that bookings have to be as astute and stimulating as ever. A residents party just won't cut it anymore.
One of these nights is Polka. The projects of former University of Liverpool students Linnie Ncube, Orlando Lloyd, Jake Greenwood and Johnny Grant, it announced itself to the city by promising to 'showcase artists that are pushing the freshest sounds in the world of House, Disco and Techno'.
An ambitious mission statement when you consider how many nights have perished by failing to identify a niche and stick with it. Their launch party last month more than delivered though, when Hot Creations' Cera Alba entertained a sold out crowd at the Williamson Tunnels, as the founders navigated their way through proceedings with what seemed like remarkable ease for their first attempt.
Tonight's Disco Special headliner is the aptly named Duff Disco. After a series of high profile reworks and edits, Mr Duff Disco Jeremy Duffy, has found himself spearheading an already impressive roster on Hackney's excellent Join The Dots label alongside the likes of Eliphino and Greg Wilson.
Most will remember him by his remix of Dan Black's Symphonies back in 2010, as he turned the remarkably dull original into an elegant, disco funk classic, placing him at the forefront of a growing re-edit culture in underground electronic music.
The Picket's tall ceilings and large stage create an imposing atmosphere, as that ever loosely used term Warehouse Party for once seems justified. It's barely eleven and the venue is already near capacity, all here nice and early to ensure they catch Harry Sheehan.
About to finish his first year in the enviable role of Abandon Silence resident, Sheehan has proven to be one of the most consistent performers this city has to offer right now.
Much more than being a resident, his inclusion on bills week in week out suggests that through a series of better than the last sets, he can be a crowd drawing prospect in his own right. Tonight is no exception, as alongside Polka resident Orfan we are at the mercy of their renowned selection skills, with each track guaranteed to provide at least one audience member with their own moment of revelation.
The Disco theme threatens to take itself literally at times with the inclusion of some authentic, unedited classics, although the evening is predictably dominated by house music. This is not to its detriment though; as four hours of out and out, seventies disco tunes will have tempted even the heartiest foot planter into a self-induced k-hole.

Duff Disco churns out a great set, void of any of those sudden, hair raising moments of affirmation, but assured nonetheless, as we are led smoothly through his unique take on a Disco-House genre that he has been so instrumental in reviving.
Most importantly though, the crowd is entrenched to the dance floor, as the seating areas surrounding remain, as they should be: empty. Often is the case at these larger venues, that there is a temptation to retreat to a damp sofa, force the music into background mode and lose yourself in conversations that with any luck you won't remember the morning after. Not tonight, though.
As 4am beckons, the evening's performers flood the stage, as they proudly purvey the triumphant scenes they have created. Even those girls who may have seen Coyote Ugly one too many times dancing beside them can't dampen the mood.
There is so much emphasis on the promoters now that like it or not, the buck stops with them. With the aforementioned competition between new nights in the city so fierce, everything has to be spot on, from the bookings, the venue, the social media, and even the bouncers.
And despite the toilets resembling Passiondale by the end, the guys at Polka really have hit the ground running. It's exciting to think that this is only their second event, as they climb further up the Liverpool night life hierarchy with no sign of stopping. Their next event is on the April 18 – Getintothis can't wait.

Comments
comments