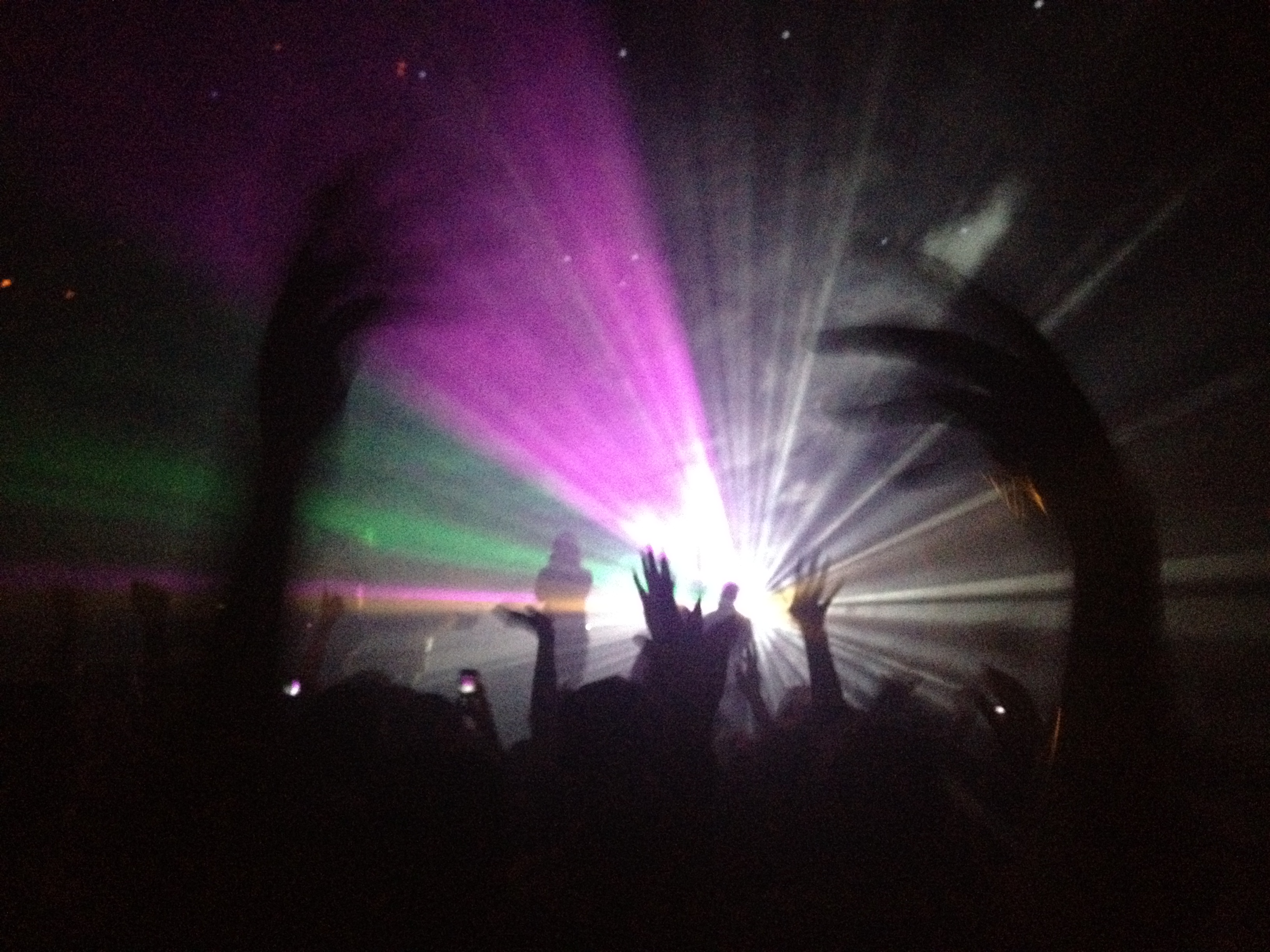 The Knife push the boundaries between performance art and artistic pretension, yet Getintothis' David Michael finds much to love within their conceptual challenge to normality.

The Knife don't do 'normal'. Yet even, by their standards, from the beginning of tonight's proceedings, it was clear this was going to be a galaxy away from your run of the mill show.
With the support billed as Deep Aerobics it provided a good gauge of what was to follow.
For 20 minutes a far from enthused crowd were warmed up by a poorly positioned 'instructor' who led us from an off stage vantage point to the sounds of Vitalic and Encore Une Fois, before The Knife took to the stage.
As A Cherry on Top boomed out from the impressive Roundhouse system, ten cloaked figures appeared on the stage, followed by the ten minute percussive mantra of Raging Lung as the artists de-clocked revealing bright spangled costumes and various instruments – which may or may not be even real instruments.
Indeed, The Knife are infamous for their use of playback, and this tour is no exception.
For a section of tonight's performance, The Knife lead a dance to a backing track. At times it's badly choreographed and it translates into something between A level theatrical production and dystopian warehouse rave – it's undoubtedly pretentious, verging on lazy, but it isn't half fun.
Of course, much of what unfolds, like contemporary art, is subject to taste – and the listener can choose to go with what they're being presented with, or not. The Knife it appears are questioning us about authorship; its clear Shaking the Habitual is more than an album.
Closer, Silent Shout is a real highlight; euphoric in it's delivery, it's the true stand out moment of the evening. One that you can't help lose your inhibitions too, almost becoming united with the performance on stage.
It is understandable why this show has divided opinion, and it certainly leaves a lasting impression.
Perhaps it all comes down to expectation; what you expect from a live show – in this case we'd rather watch something challenging and different than another band simply going through the motions time and time again. The Knife challenge every essence of normality and for that they should be saluted.

Comments
comments