In the second instalment of our weekly new music round-up, Getintothis' Patrick Clarke unearths new rockers and the remnants of an old favourite.
In this, the tricky second column, it's high time for some unruly rock 'n' roll, which means we're off to Canada. Of course.
In the deep, dark depths of Toronto, (the world's fourth-most liveable city apparently) the commendably-named label Telephone Explosion are putting out some of the finest guitar-rock around in the form of Teenanger. The foursome's latest tracks – Mild Survival and Hot Rods at the Loser Convention – precede their next release EP LP, out September 9.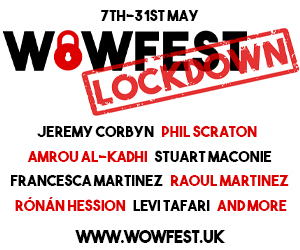 There's a lot going on across the two tracks, more than their coarse aesthetic reveals, the former blending a churning, Beat Happening riff and louche, Kim Deal-ish vocals for a scruffy slice of head-spinning joy. Meanwhile Hot Rods… distils the inspired cacophonies of Sonic Youth's Goo into under three minutes, propelled by thrusting bass and an icing of Jonny Rotten snarl.
Back in England there's a different blend of indie delight in Young Romance, a boy-girl duo with a fierce live reputation. With only three tracks available, double A-side Pale/Break My Heart by Morning is simply as good as pop-rock gets, while earlier outing Follow On Your Own can seize any listener with its emotive dynamism.
Guitarist Paolo plays fierce lines with turbulent energy and an abundance of emotive commitment, though its vocalist/percussionist Claire who gives the songs their charismatic edge, her subtly off-centre style having garnered many a slightly-lazy Kate Bush links. As a whole the sound has more in common with the self-conscious  youthful vigour of The Buzzcocks and The Undertones, with elements of 80s-revivalist indie, but regardless of its predecessors breathes joy into its genre.
Last of all, who remembers WU LYF? For a few glorious months of our teenage years they were the only band that mattered, their sole album packed with unintelligible yet utterly anthemic choruses, live shows akin to a religious experience, and meticulous disdain for the press. Notoriously divisive, the pressures of hype and their tumultuous attitude saw the band implode in the wake of frontman Ellery Roberts' departure, but the remaining trio live on in disco outfit Los Porcos. A different guise for the group, gone are Roberts' violent screams, looming landscapes of sound and monumental crescendos, in favour of vivid indie-pop with its tongue firmly in cheek, and apparently themed around pigs. There's still hints of the old band in the gliding, slightly off-kilter vocals, but this is at heart a very different beast. No longer the fervent idealists perhaps, but impressive nonetheless.
Comments
comments