Rising North-West art-popper Jennifer Davies has treated us to an exclusive airing of Silhouette recorded live at Elevator Studios ahead of Friday's Magnet set, Getintothis' Patrick Clarke has the details.
Fresh from Los Angeles sessions with songwriter Chris Braide (former colleague of the likes of Lana Del Rey, Sia and Britney Spears), pop singer-songwriter Jennifer Davies is set to make her debut solo live outing at Magnet's Club Evol on Friday, unveiling an exclusive live version of Silhouette ahead of the gig  that's also to see local favourites D R O H N E, Filter Distortion and Queen Maud also feature on the bill.
Recorded closer to home than her Californian jaunts at Liverpool's own Elevator Studios, the newly stripped-down edition of the track features arrangement duties from Tord Knudsen of  The Wombats, a long time collaborator.
The track originally appeared as part of the now-streaming Lapse of Time EP, replacing the original's lush, propulsive art-pop electronica in favour of a warmer, more spacious effort that boasts a towering vocal to seize on the newly minimalist backing.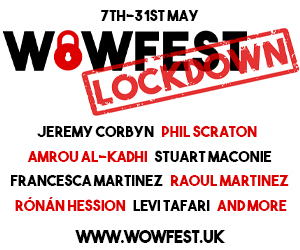 It was the track's aforementioned mother EP that was the catalyst for Davies' recent ascension stateside, soon catching Braide's attention among others, and despite taking place across the Atlantic the collaboration is something of a local one.
"He's written with some incredible artists and I was hugely flattered that he liked my EP enough to want to work with me on some tracks for my album." says Davies on the acclaimed songwriter 
He's been living out in America for 5 years though he's originally from Warrington. It was so great that he had a good understanding of what it's like growing up in the North West and of course the Liverpool music scene. I'm super excited about the music we've written together." 
With her recorded credentials surely affirmed alongside a stellar run of intrepid videos and the surest of collaborators on her side, if Friday sees success – which, owing by the live chops evidenced on this latest track, it almost certainly will be – it would seem as though things are falling ever-more smoothly into place for a Liverpool singer bound for bigger things.
Comments
comments