GIT Award founder Peter Guy introduces this year's 16-strong judging panel – plus a few words from those involved ahead of this year's search for the 12 nominees.
It's a strange experience selecting the GIT Award judging panel. To use an obvious and rather naff analogy, it's like Championship Manager (or FIFA, to our younger readers) all over again.
Every year, usually on the commute from my home to work at the Echo, I draw up a list of names and associated music favourites of who I'd like to assemble in FC Getintothis. It's fantasy football but with a far greater sense of purpose – and if there's one thing I've learnt from the four years of selecting our squad, always reach out to music's equivalent to Zidane. For unlike football, there's no money involved in this – the right people are simply willing to get involved because they live and breathe music.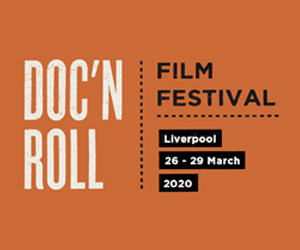 It's a chance of discovery. Fresh talent from a city rich in it. Whether the judges are household names or simply behind the scenes holding the Merseyside music mechanics together, there's a shared sense of pushing the region's undiscovered gems to new listeners.
You can sense when you talk or share experiences with people whether they're going to connect with what we're trying to do. And the people on this panel all have a shared passion for new music – and in this case new Liverpool music.
Every year, just before we reveal the names on the judging list I always ask for a few words from the panel. This year, Simon Raymonde – founder of one of my favourite record labels, Bella Union, sent back more than just a few – but they encapsulated why I started all this back in September 2011…
On being chosen for the GIT Award, Simon Raymonde reflected: "For more than half of the 17 years I have been running Bella Union, I have been mostly disinterested and disappointed in the music coming out of the UK.
"Maybe this is in part due to being 15-years-old in 1977 and having my mind blown and my life taken over by the likes of The Slits, Josef K, The Pop Group, Joy Division, Wire, Buzzcocks, PiL, Associates, The Cure, etc.. The end result being that no subsequent period of British music seemed to affect me close to that degree.
"As the label formed in 1997, I subsequently turned my eyes and ears toward America, and found bands like Midlake, Lift To Experience, Beach House, John Grant, Fleet Foxes, Explosions In The Sky instead. It continued to bother me through the first decade of the 21st Century that UK music was still obsessed with sounding like The Beatles or The Kinks, and I think the only British band on the label at one point was My Latest Novel.
"Since around 2008, something happened, maybe the end of Labour's time in Government coming up, the initial euphoria of Tony Blair as PM replaced by that jaw-dropping reality that he was just another false prophet, the widening economic disparity between North and South, all suggested a sea-change in art and culture, in a way harking back to the late 70s where we just stopped and said 'ok you know what? Fuck this, we are not standing for this shit any more', and somehow all that energy and excitement that flows through the creative minds of today's young musicians and artists I see as their way of combating the bleak prospects they see ahead of them in Cameron's Big Fucking Society.
"And my soul is enriched and my heart swollen from the incredible variety that is coming out of the UK. I now have around 15 UK-based artists on the label, and appropriately I am in the process of trying to sign a couple of bands from Liverpool as I write this.  
"I've been spending most weekends this past year on trains up from my coastal home town of Brighton to all the corners of our fair isle, and beyond, and it is no exaggeration to say, without wishing to put the curse of 'scene' upon it, the most consistently exciting bands right now ARE from Liverpool. That is an irrefutable fact.  
"I present a weekly radio show of new and unsigned music from all over the world, and you only need to listen to a cross-section of the shows from the last year, to hear that my claims are wholly justified! It is therefore an honour to be involved this year with Getintothis' GIT Award.
"Forest Swords were worthy winners last year, and with such a wonderful array of talent again on show this year, I have no doubt, the judges will all pick an artist to make you all proud."
To enter, simply send your four tracks to getintothis@gmail.com – the deadline for entry is January 15, 5pm.
Meet the GIT Award Judges 2015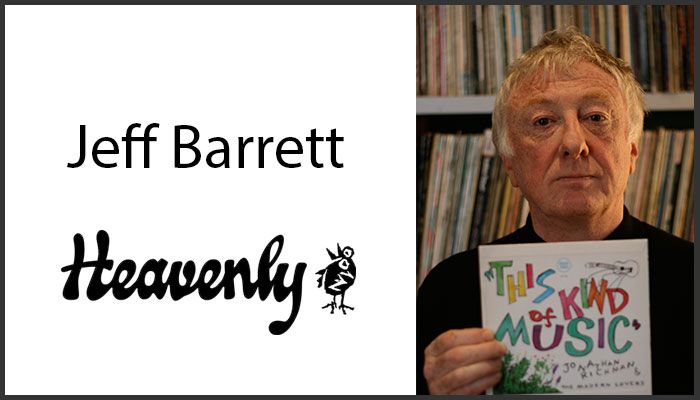 Jeff Barrett has been submerged in music all of his life. A radio/chart obsession as a kid set him off on the road to discovery via record shops and gigs in the mid-Seventies, to working in record shops in the early 80s.
From there he promoted gigs and club nights in the West Country. After putting on shows by early Creation bands including Primal Scream and JAMC, his enthusiasm was spotted by Alan McGee who offered him a job which he took up in the summer of 1985.
This led to a short but eventful life as a publicist, representing, amongst others Factory Records (Happy Mondays, New Order), the KLF, MBV, which in turn led to him starting his own label, Heavenly Recordings, in 1990. Heavenly will be celebrating its 25th birthday in 2015.
Mike Deane is founder and director of Liverpool Music Week – which has just celebrated its 10th Anniversary Edition in November.
The city's annual festival attracts 30,000 every year, has played host to over 2,000 acts since 2003 from Kasabian to The Chemical Brothers. LMW has had partnerships with world-class brands such as Heineken, MTV Europe, BBC Electric Proms, The Independent, Sennheiser and BBC 6 Music.
Mike is also a European Agent at leading independent talent agencies Elastic Artists – his roster includes Liars, Evian Christ, Forest Swords, and The Haxan Cloak and is working with labels such as Warp, Mute, Ninja Tune and Hyperdub.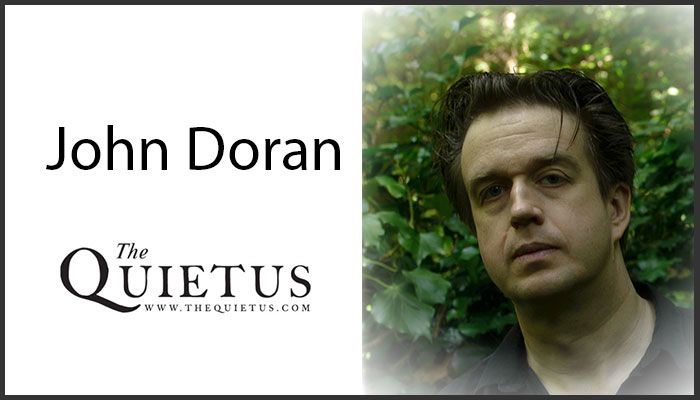 John Doran is the co-founder and editor of The Quietus website. He lives in Hackney, London, with his girlfriend and three-year-old son and has written for the BBC, The Guardian, the WIRE, Metal Hammer, The Stool Pigeon, VICE, the Word, NME, Careless Talk Costs Lives.
He co-runs the Quietus Phonographic Corporation record label – which he helped set up to promote the music of East India Youth and Grumbling Fur – and the Quietus Lithographic Corporation publishing venture.
He is also an occasional broadcaster for NOISEY and BBC TV and radio. His first book Jolly Lad is being published by Strange Attractor Press this Winter. He is currently working on a spoken word album in conjunction with musicians from Manic Street Preachers, British Sea Power, Factory Floor, Eccentronic Research Council, GNOD, Heterotic, Gazelle Twin and more.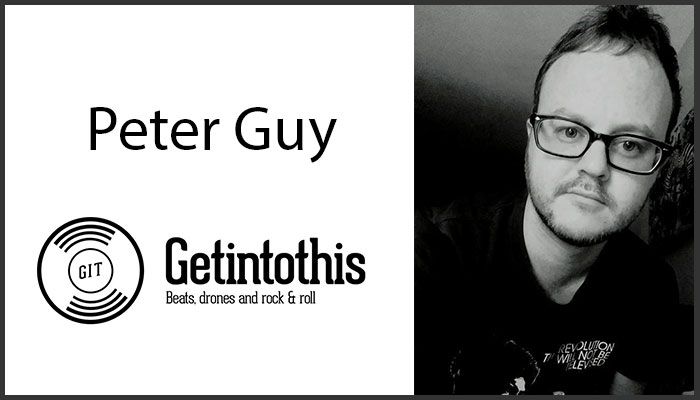 Peter Guy is a journalist and multi-media editor at the Liverpool Echo.
For seven years Peter's blog, Getintothis, has charted the highs and lows of music on a national scale.
In 2011 he founded the GIT Award which champions the finest new music from Merseyside. Peter has contributed to NME, MOJO and various music publications and is media partner with Liverpool Sound City, Liverpool Music Week and Liverpool International Music Festival.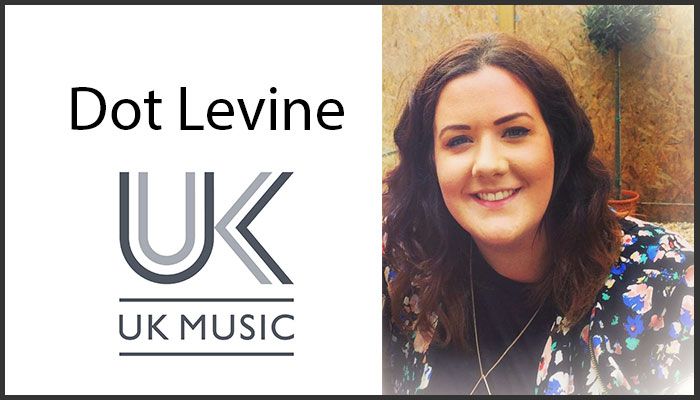 Dot Levine is Head of Campaigns and Communications at UK Music. She has been with the company since 2010, where she started as Events and Website Manager.
UK Music is the umbrella organisation which represents the collective interests of the UK's commercial music industry – from artists, musicians, songwriters and composers, to record labels, music managers, music publishers, studio producers and music licensing organisations.
The members of UK Music are: AIM, BASCA, BPI, MMF, MPA, MPG, MU, PPL and PRS for Music. At UK Music Dot works on research and events, which promote and celebrate the UK music industry. In 2013 she was named in Music Week's '30 under 30' which listed the top young music industry executives working in the industry.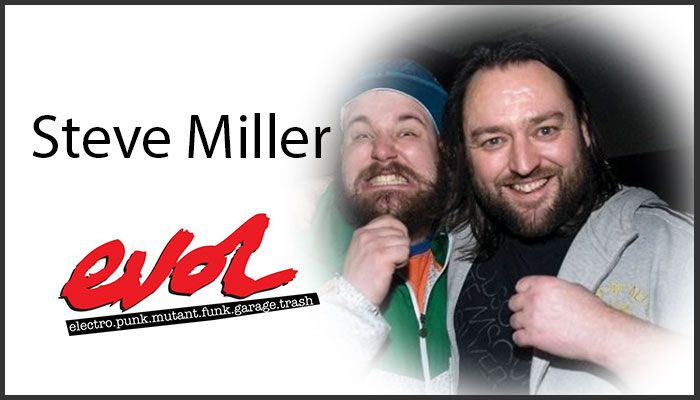 Steve Miller, better known as 'Revo', has booked Liverpool's EVOL club night for the last 12 years, which grew from humble beginnings at EBGBs, spent a year at the O2 Academy and later formed into the legendary Korova venue booking everyone from Arctic Monkeys to The xx.
Since 2008 Revo has curated all eight editions of Sound City festival booking hundreds of acts from Florence & The Machine to Jake Bugg. Revo has also been involved in the development of Liverpool venues the Kazimier and the Arts Club booking artists such as Battles, Les Savy Fav, Andrew WK and The Brian Jonestown Massacre.
He has also contributed to the programming of Liverpool Music Week which saw spectacular EVOL shows from Caribou, The Antlers and Wild Beasts.
Robin Murray joined Clash Magazine as an intern in 2007, helping on the initial launch of their web platform ClashMusic.com.
Since then, he has risen to become Deputy Online Editor playing a vital role in the site's growth.
Now reaching more than a half million readers per month, it's award winning mixture of news, reviews, interviews and commentary makes it the first destination for an intensely loyal reader base. On a personal level, Robin is a Mod/Northern Soul DJ at venues across London and beyond, while also playing an active role in the grime scene. Variety is, as always, the spice of life.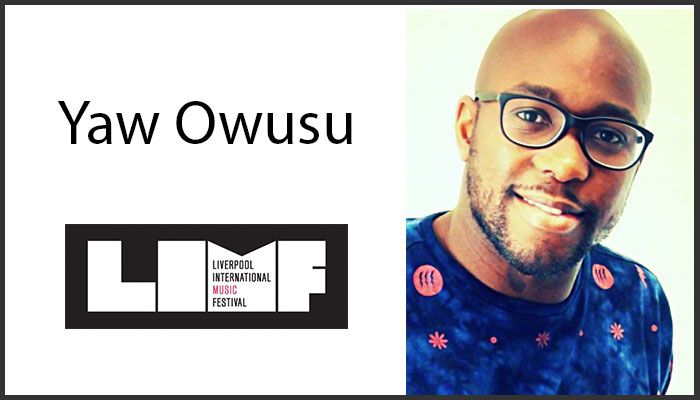 Yaw Owusu is the Creative Director of youth culture organisation URBEATZ, Director at creative solutions company the playmaker group and Nothin But The Music and the Music Curator for Liverpool International Music Festival.
Yaw has worked with a number of world leading brands, organisations and artists including MTV, Nike, AEG, Sony, Universal Records, Jockey Club Live, BBC Radio 1/1Xtra, BET, Damian Marley and Wiley.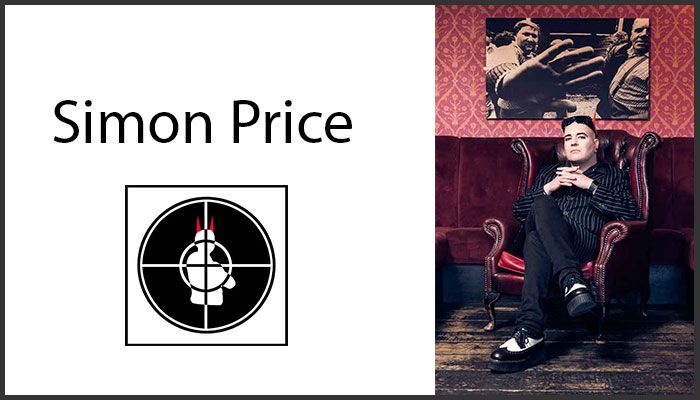 Simon Price is an award-winning music journalist with three decades' experience, and also a DJ, club promoter and radio presenter.
His CV includes nine years at Melody Maker, twelve as Rock & Pop Critic for the Independent On Sunday, and acclaimed rock biography 'Everything (A Book About Manic Street Preachers)'.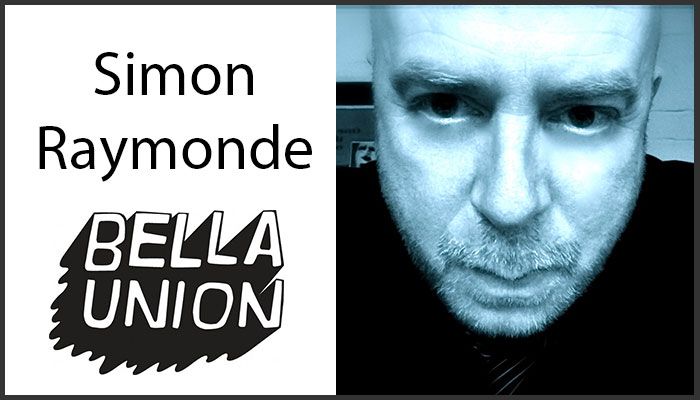 Simon Raymonde owns and runs the independent record label Bella Union.
Prior to its creation in 1997, Simon was in a band called Cocteau Twins from 1983 to 1997 signed to 4AD Records. As well as his work with the Cocteau Twins, he also contributed to the first two albums by This Mortal Coil. Raymonde runs the Bella Union record label, and has signed artists including Flaming Lips, Fleet Foxes, The Walkmen, Explosions in the Sky, Midlake, John Grant, Dirty Three and Radiohead's Philip Selway. The label has won the coveted Independent Record Label of The Year here in UK in 2010, 2012 and 2014, as awarded by Music Week.
Raymonde has acted as Record Producer and mixer on many records, including Clearlake, James Yorkston, Billy Mackenzie and The Czars while also mixing Fionn Regan's album The End of History, which was nominated for the 2007 Mercury Music Prize. His more recent output includes a new recording project called Snowbird.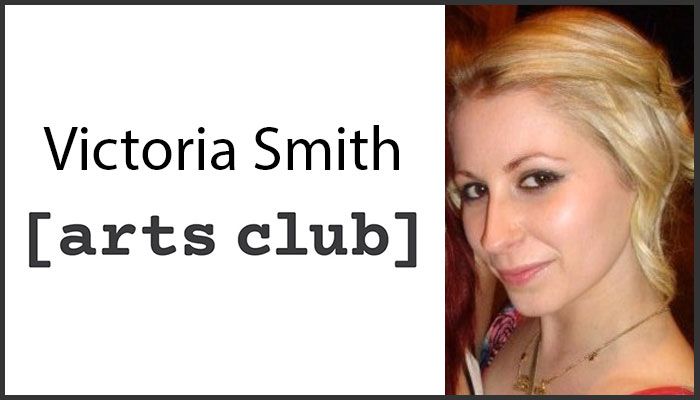 Victoria Smith is manager of The Arts Club in Liverpool – one of the city's leading venues.
She has 12 years experience in the industry, working in a wide scope of venues, including O2 Academy Oxford, Liverpool Empire, Edinburgh Playhouse and Newcastle Arena, as well as festivals including Download, V, Hard Rock Calling and Wireless.
Victoria has overseen gigs including Paul Weller, Foals, Ozzy Osbourne and Morrissey while the Arts Club hosts Circus and Chibuku featuring the likes of Fat Boy Slim, Annie Mac and Disclosure.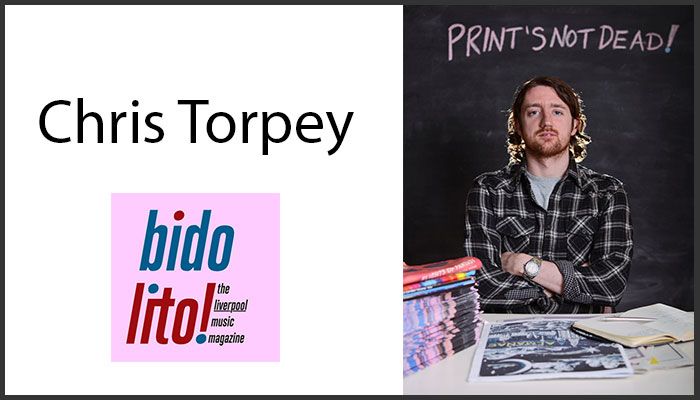 Chris Torpey, a self-confessed magazine geek, is editor of pink music monthly Bido Lito!, having been part of the publication since it was founded in June 2010.
Chris overcame the heartache of failing in his application to be Tranmere Rovers manager in 2003 by commemorating his knockback in an exhibition at the Museum Of Liverpool. He can often be skulking in the shadows of gigs across Liverpool, and occasionally doing a passable impersonation of Franz Beckenbauer on the football pitch.
Chilean drones, Brazilian beats, Acid Arab compilations, and the back catalogue of Blur and Beach Skulls make up Torpey's record collection, but he's always got his ear to the ground for something new.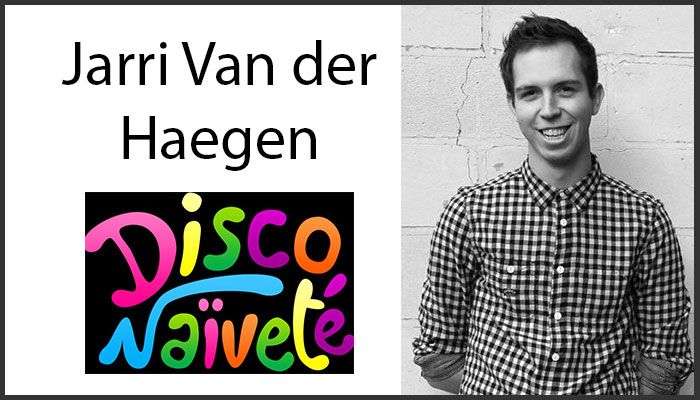 Jarri Van der Haugen runs Disco Naïveté, an eclectic so-called "buzz blog" which focuses on exciting new music set to win over many hearts worldwide.
Even though he blogs about a handful of genres, he has a keen ear for nifty pop music.
Plenty of A&R's and other industry people keep a close eye on Disco Naïveté, as it's proven to be a first-on source for many of today's most exciting artists and bands such as Lana Del Rey, London Grammar and Haim. He also curates the POP-playlist on 22tracks Brussels and writes for The Wild Magazine.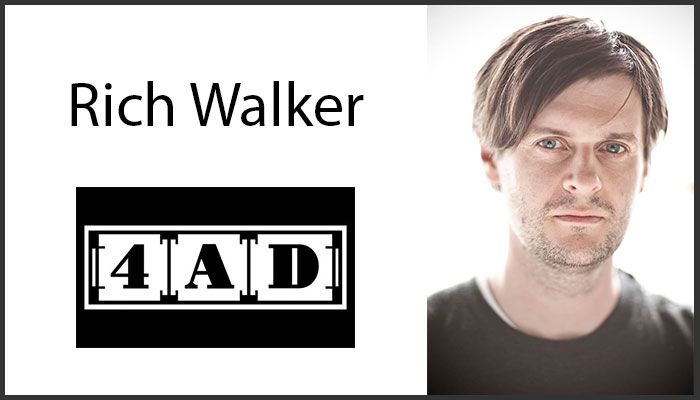 Rich Walker hails from nearby Chester, is an avid Toffee, and is General Manager of esteemed label 4AD, home to Ariel Pink, Bon Iver, Daughter, Grimes and The National, with the likes of Cocteau Twins, Dead Can Dance, Pixies and Throwing Muses having come before them.
Rich started his musical career whilst studying at Manchester University in the mid-90s, working for leading club promotions company and label Twisted Nerve, before moving to London for a digital job that turned out to be too good to be true.
Starting again as a music PR in the capital in 2001, Rich found himself a dream job at the almost peerless Beggars Group, working his way up from a regional plugger to the Head of Press of the company before moving to work full time for one of the Group's figurehead companies, 4AD, a label that inspired him to want to work in music in the first place.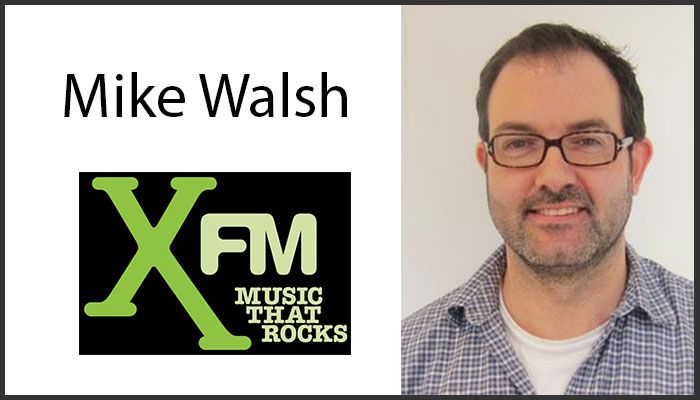 Mike Walsh Born and raised in Liverpool, Mike has over 20 years' experience in music and media. From college radio in both the UK and US to working promotions at the Parlophone label with the likes of Coldplay and Blur.
Mike has also programmed various radio formats for Capital Radio Group, Chrysalis and now Global Radio where he has been part of the management of iconic radio brand Xfm for nine years.
Regular judge for the Sony Radio Awards, Music Week Awards and AIM Awards; devised and edited a best-selling Xfm book, and staged gigs with everyone from Noel Gallagher and Kings of Leon to Mumford & Sons and Kasabian. Mike lives in Cheshire with wife and baby daughter, and spends too much time on trains.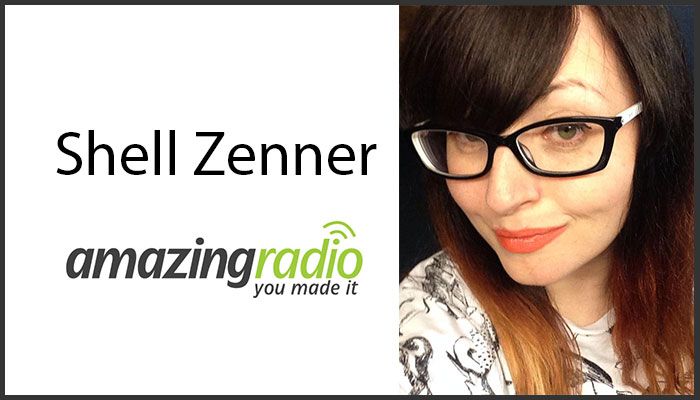 Shell Zenner is a vintage dress wearing, cupcake making, vinyl junkie and new music obsessive.
Living and breathing Manchester, Salford and the North West, she gets her kicks from obscure instruments, flea markets, festivals, gigs and digging around at the back of venues for embryonic new talent that she can showcase on her Amazing Radio show.
A deliciously chatty interviewer and friendly face for touring bands, Shell treats her radio shows as a mutual appreciation society between musicians, labels and listeners. She also writes, blogs and social networks feverishly and was rewarded with the award of Festival Blogger of the Year recently from the Association of Independent Festivals.
Comments
comments