Following the death of Demis Roussos, Getintothis' Bernie Connor celebrates the life and times of the great enigma and mourns the absence of his individuality in today's pre-packaged cultural world. 
Demis Roussos cut an unlikely pop star even in the dressing-up-box free-for-all of mid-seventies Britain. An Egyptian-born Greek, his enormous persona was offset by his adoration for the kaftan and that arresting, beautiful falsetto.
He formed Aphrodite's Child in 1967 with Vangelis Papathanassiou, Loukas Sideras and Anargyros "Silver" Koulouris (guitar). They had an unusual slant on the burgeoning prog-rock scene, mainly highlighted by Roussos' incredible voice.
In 1968 while en route to London to make it big, they were temporarily stranded in Paris, where they decided to stay, resulting in a deal with Phillips Records (in the uk they were signed to Phillips' progressive label, Vertigo). They recorded three albums over four years and became a cult favourite in continental Europe, particularly in Italy where they notched up a string of chart singles including the sublime Rain and Tears and End of the World, the title track of their debut LP.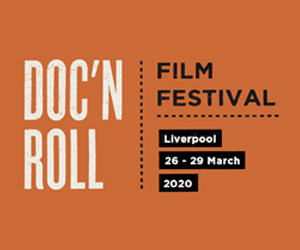 And that should have been that, really. But following the success of their 1972 LP, 666, Demis found another life as the absolute paragon of 70s easy listening. The European pop landscape was a different planet in 1973, mainly self-perpetuating and often never colliding with the success of the UK or US top 40s. And it was into this universe that the second phase of the incredible life of Demis was to be played out.
It was that sensational voice, of course, that catapulted him from bass player and vocalist in a cultish prog outfit to an international multi-purpose artiste. On the continent his success was almost immediate, Forever and Ever was a monumental Euro-smash in the summer of 1973 and he became an enormous live-draw, where the kaftan and the cuddly sex-bomb became an integral part of the package.
Solo success in the UK was cemented in the searing summer of 1976 as Phillips released an EP of previously released material, under the auspicious title of The Roussos Phenomenon. The release included the three year old, Forever and Ever and cemented in Britain the triumphant success he'd previously experienced in Europe. In the years that followed he became a mainstay on British stage and television and, in the absence of the Las Vegas committed Tom Jones, he became the de facto – if unlikely – 'one for the ladies' in the British media well into the 1980s.
I love the concept of the unlikely pop star, those whose figure, talent and persona are completely out of kilter with what's hip and happening, yet are cherished and loved by those who buy their records and concert tickets. A precursor to the unfathomable adoration of artists like Barry Manilow and Gary Barlow but with a greater voice than Barry and more personality in his kaftan than Barlow will ever acquire in a thousand billion life times.
In 1985 he was on board a TWA flight from Cairo to London which was hijacked by Hezbollah shortly after taking off from a scheduled stop in Athens. He was eventually released following a prisoner pay-off with the Islamist captors. Legend attests that he was released because the high command of Hezbollah were enthralled by his magnetic falsetto. Nothing could have been further from the truth, of course, but it's a testament to the allure and charm of this enigmatic pop star.
Now that he's gone, the space that he occupied in the collective psyche of both popular music and the wider public will be filled with a new, more relevant and worthy successor, probably tailored from the finest ingredients that theatre school can offer.
But Demis shall remain in our hearts; we need the romance and lop-sided glamour of the unlikely hero to occupy our thoughts. In a universe of focus-group tested, homogenised entertainers it's hard to believe that characters like Demis ever existed, operating in a world that straddled the unlikely pairing of proto-prog and easy listening. Which, let's face it, isn't that easy to do.
Comments
comments