Following this week's sad news of the death of actor Leonard Nimoy, Getintothis' Chris Burgess looks at his musical legacy and unearths some interstellar gems.
Star Trek actor Leonard Nimoy, who sadly passed away this week, was much more than a sci-fi star with pointy ears. As well as being an interstellar actor, Nimoy was also a film director, poet, photographer, songwriter and singer.
Admittedly his first album, 1967's Mr. Spock's Music from Outer Space played exclusively on his Star Trek alter-ego, with titles such as Twinkle, Twinkle, Little Earth and Lost in the Stars, but it signalled the start of a rather curious music career.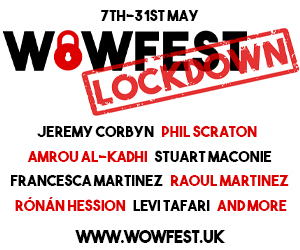 Yes, this first album was a cash-in of the highest order, opening with a jazzed-up version of the Theme from Star Trek and containing little in the way of original material, but there are still some choice moments. Not least of which is the sparkling and spacious Music to Watch Space Girls By, a fabulously hip instrumental cover of the Andy Williams hit.
His follow up – Two Sides of Leonard Nimoy – was separated into two distinct sections, the first still playing heavily on his Spock persona, but the second, more intriguing side, was an altogether more earthly affair.
Although billed at the time as showcasing Spock's half-human side, the second half of the album was actually Nimoy's chance to leave Spock behind and focus on his own personal interests.
What resulted was a strange mix of folk and country covers, including Glen Campbell's hit Gentle on My Mind and John Hurley's Love of the Common People (decades later a hit for Paul Young).
The highlight was the downtempo Tim Hardin hit If I Were A Carpenter, given an air of quiet authority by Nimoy's deep and rich voice.
Sadly however, these tracks are often overlooked, with people focusing instead on the more novelty fare. The biggest hit from Two Sides… was the gloriously ridiculous The Ballad of Bilbo Baggins, a camp retelling of Tolkien's The Hobbit.
The tune is knockabout fun; daft and incredibly twee – with a famously whacked-out video taken from a lip-synced appearance from the TV show Malibu U. Despite the weirdness of both song and video, the tune does manage to sum up in two minutes the exact same story as three full-length blockbuster films.
We know which we prefer, and it doesn't involve nine hours with Peter Jackson.
Nimoy's next two albums never again explicitly mentioned the Spock character. Instead The Way I Feel and The Touch of Leonard Nimoy featured popular folk and pop songs, with Nimoy himself co-writing several tunes.
Among these were covers of Joni Mitchell's wispy Both Sides Now and Pete Seeger's If I Had a Hammer, an early 1960s hit for both Peter, Paul and Mary and Trini Lopez.
Nimoy's version is strangely schizophrenic, starting out jolly and upbeat, but ending with a startlingly direct and quasi-patriotic speech, almost threatening the listener while talking about "love all over this land".
Even more intimidating when you remember he still has a hammer in his hand.
Nimoy's final album The New World of Leonard Nimoy was released in 1970, and moved away from the 60s-pop production to a more country music sound. There was still the same mix of covers and original, co-authored songs, but the camp novelty value had been erased.
The New World of… contains a decent run through of Johnny Cash's I Walk The Line – with Nimoy's deep vocals as close to The Man in Black as you'll ever hear – and not-too-shabby version of the Kenny Rogers hit Ruby, Don't Take Your Love To Town.
There's also a nice, neat cover of Jackie DeShannon's Put a Little Love in Your Heart, with a blaring brass section. However, the highlight is undoubtedly his version of  the John Fogarty-penned Proud Mary.
Less manic than the Tina Turner version, Nimoy is backed by some excellent organ playing and his Fogarty-like inflections make this a charming choice of cover.
He wasn't the best singer, and his early albums were seemingly thrown together to make a quick buck, but the fact that Nimoy was willing to move away from the sci-fi aspects, into making music that he wanted to make, should be commended.
Unlike his co-star (and somewhat rival) William Shatner, who embraced the camp aspect and hammily ran with it, Nimoy had three (and a half) albums of authentic and 'real' covers. Whether it's to your taste or not, you can't argue that Nimoy has the better back catalogue of the two stars.
Although The New World Of… was Nimoy's final album proper (a host of compilations and collections have since been released) his influence in popular music certainly did not end there.
His voice was sampled by the best-forgotten pop band Information Society, appearing on their 1988 track What's On Your Mind (Pure Energy), and Nimoy also appeared in the video for The Bangles hit Going Down to Liverpool.
Even when not directly involved, references to Spock kept popping up in popular music. There's the Swedish synthpop outfit S.P.O.C.K., whose songs are heavily Star Trek influenced, as well as the outstanding prog rock band Spock's Beard, whose name is a direct reference to the Star Trek episode Mirror, Mirror, in which an evil twin-version of Spock appears, distinguishable only by his goatee beard.
The guitarist Paul Gilbert recorded an ode to the emotionless breakup titled Mr. Spock, and this writer's favourite Spock reference is a namecheck right at the very end of Spizzenergi's hectic 1979 punk song Where's Captain Kirk?
It's true to say that Nimoy's career and influence – considering he became famous for wearing fake plastic ears – was ironically highly illogical.
However, we're sure his name, and magnificent legacy, will live long and prosper.
Comments
comments