The new generation's most incendiary post-grungers, Getintothis' Matthew Wood predicts an explosive Kazimier as the dangerous Drenge roll into Liverpool next month.
Opting for such a fierce sound can often leave bands as nothing more than a raucous mess, but Lake District brothers Eoin and Rory Loveless, otherwise known as Drenge, stand strong, well aware of the common trap.
Adeptly polished but channelling a rage and brutality akin to the likes of Misfits, Drenge possess a happy (or not, as the case may be) medium.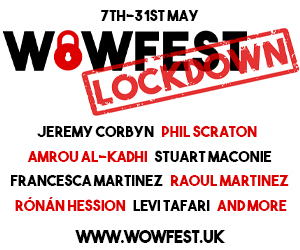 Recent single We Can Do What We Want certainly suggests progression despite the typically Drenge-esque, anti-establishment song title. Initially, Drenge are no longer a two-piece following the addition of friend and bassist Rob Graham.
Exhibiting perhaps their most melodic chord progression it would seem the addition of Graham means frontman Eoin can veer away from the bottom E string a little more without losing any of their thick, meaty velocity. It will be interesting to see how the additional grunge-y layer will transpose over to their earlier tracks during their live tour.
Lyrically, Eoin holds his debauched attitude firmly by the scruff of the neck but seems to have washed away some of the blood and guts. Rather than screaming for a leech to be put on his tongue (Nothing) and painting unpleasant pictures of lambs choking on death, (Backwaters) he's turned to perhaps a more accessible lyrical basis: less introverted, more song for the masses.
There's certainly an air of uncertainty surrounding the band who perhaps haven't come to terms with the positive reaction their first EP received, noting that they thought it was "total sh*t". This is not to say that they're uncertain about their direction musically. A recent interview notes the band are aiming for longer, darker songs, which is good news for fans of Let's Pretend, an 8-minute epic.
After winning the NME Best New Band award for 2014, Drenge have a huge year ahead. Set to career around the country in explosive fashion, trailing gasoline and vodka with another member to add to the carnage.
You can catch Drenge doing whatever the hell they want at The Kazimier, April 15th with support from PINS who are touring their new album following their 2013 release Girls Like Us. The all girl quartet pose an incredibly powerful sound, blending elements of grunge, post punk and lo-fi. Hailing to Karen O while floating around in a sinister air reminiscent of The Black Angels, PINS deliver an irresistible sound in true rock and roll fashion.
UPDATE:
Listen to the boys new track Never Awake here and PINS' Too Little Too Late.
Comments
comments