In this week's round-up of the best new artists you'll need, Getintothis' Patrick Clarke roots out some stylish Scandinavian electronica, wonky stateside jangles and a confrontational alt-pop banger.
It's hard to think of anything more chic than a Swedish band recording a song about East London in Berlin; the first is currently the affected muso's (read: this writer's) pick when it comes to the most creatively fertile national scene in Europe right now, the second is where we're reliably informed that the cool kids are hanging out these days, while the third is, well, Bowie, Iggy, Reed, Cave and Krautrock.
The new one from Scandinavian outfit The Ghost of Helags, then, is no disappointment. Titled after the bus route that goes from Dalston to Hackney (242 if you squares didn't know), it was a New Year's ride on said wheels that apparently inspired the modish rolls of building beats brought to life by round the clock German sessions.
It's as cool as they come, recorded in 'a constant battle with analog equipment' in the German capital, the track sweeps on its way with enchanting nonchalance, a steady build of pneumatic atmospherics that it's worth remembering is the band's very first recording. An album is thankfully forthcoming.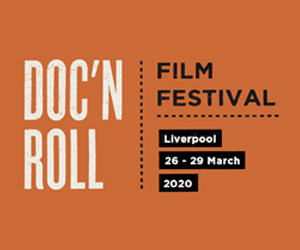 Baltimore three-piece Expert Alterations seek a very different aesthetic. Akin to the likes of US jangle-pop pioneers The Feelies and Leeds indie-demigods The Wedding Present their latest single Midnight Garden strips all facades of polish and gleam for an understated slice of immediate, subtly emotive melodics and infectious detachment to stand up among their influences.
Finally, Jessie Jones of cult Californian garage-psych outfit Feeding People's debut solo record is to drop at the end of next month, and though our first taste, Sugar Coated is a slight departure from the scratching, maniacal whirls of her main outfit, it's an intriguing one in itself. Stabs of clean piano and revolutions of acoustic guitar are the backbone, while an assertive, insistent vocal leaps between sweetness and insanity with hypnotic aplomb.
Comments
comments