Ahead of his performance at the GIT Awards launch, Getintothis' Shaun Ponsonby gets to grips with Nelson's latest releases. 
Last summer, Nelson dropped Rabbit Hole, produced by L'Orange. On release, we said he was shaping up to be a genuine force to be reckoned with, and if the two tracks he dropped over the festive period are any indication, we were right on the money.
First up, Storm Brewing finds him up to his fast-becoming classic motif of jazz-meets-breaks, behind a flawless flow of lyrical themes that drive home an almost apocalyptic feel. His words are at once fascinating and continually surprising (rhyming "bigotry" with "facial symmetry" may already be contender for coupling of the year!).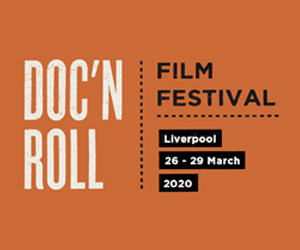 The video for the track takes in scenes from around the city, cleverly juxtaposing scenes of industrial and urban decay, sometimes even in the same shot. A clear signal that for all of the city's positive aesthetics, there's always someone left behind.
Find out what happened when Public Enemy burst into Liverpool last December.
Danny appears to be a reference to his Granddad (this is purely an assumption based on the "RIP Granddad" message on the song's Soundcloud) and is slightly more relaxed affair compared to the eccentric nature of Storm Brewing, with a soothing sax backing up the young rapper.
The sparse accompaniment means the focus is very much on Nelson's words. After the opening of "where are you from originally?" he talks of gunshots reported in the Echo, a yearning for simpler days and talk of walking through Liverpool "through the eyes of aboriginals". Naturally, we can't say exactly what Nelson was thinking with this line, but the first thing that entered our minds was how much of Liverpool's architecture, public buildings and street names are linked in some way to the slave trade (Bold Street – named after slave trader Jonas Bold, Rodney Street after Admiral Rodney etc). You can't walk through the city without some kind of subconcious reminder of this.
Is this a misinterpretation? Perhaps. But true art is something that compels you to think. So, even if we're wrong, Nelson has done just that.
It probably never went away, but a rebirth of socially conscious hip-hop is more vital than ever in times like these. Rappers have the potential to be great poets, a concept that may be lost on a generation of kids raised on the subject of pimping ones hoe. Nelson remains a breath of fresh air.
Nelson is playing the launch night for this year's GIT Awards at the Buyers Club on January 29. If these tracks are anything to go by, it is going to be something special.
Comments
comments