Notorious for bringing all things quirky and wonderful and with a new gig on the horizon, Getintothis' Jake Marley previews the latest Know Your Culture showcase.
Liverpool promoters Know Your Culture started off with the goal of bringing all things quirky and wonderful in music to our attention through DIY gigs at a range of venues across the city.
Now several hugely successful gigs in and finding their feet, there's a brand new wave of artists and a Buyers Club debut on the horizon.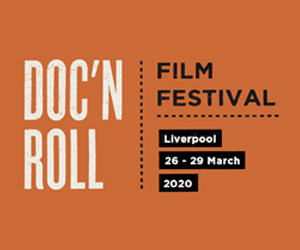 Aldous RH is in to headline and played last year's Light Night, a stand out event on Liverpool's cultural calender, but one that due to work on The Bombed Out Church, Light Night's host venue, unfortunately won't take place this year.
Bringing a rather unique brand of disco-space pop and versatile dynamics, Aldous RH has grooves in all the right places. Support comes from Birmingham outfit Chartreuse, fresh from supporting Matt Corby on his latest UK tour, Merseyside psych-rockers and Liverpool festival favourites Indigo Moon, DIY & Line Of Best Fit championed Sun Drift and 2016 GIT Award nominee L U M E N.
L U M E N is nominated for The GIT Award 2016, read the profiles of all nominees here.
If past Know Your Culture shows are anything to go by, this is not to be missed. Buyers Club, April 14 and just £4 in. You know it makes sense.
Comments
comments