As Spring King contend with a clash with the cup final, Getintothis' Gary Lambert enjoys a night of energetic garage punk.
Opening up in front of considerably more than the five people they expected given the football match starting fifteen minutes before they came on stage, Strange Collective were loud. With comfort in noise they were able to put out a musically tight set, although the pay off for that was to drown out the vocals slightly. However this seemed a band more comfortable in music than in song at this performance. The feeling was this would have been more suited at a psych gig than a night of garage rock fun. Maybe minds were elsewhere, understandably.
Following on from that show of power was the exciting Get Inuit, surely named in a nod to their favourite music website. With a musical structure heavily influenced by the manner in which American bands of the late nineties could almost effortlessly interweave rock with pop accessibility, instantly the band got the audience on side. With singer Jamie Glass offering a rock vocal that was part-Tim Burgess and part-cartoon character, there was no way not to enjoy this set. Although the medium-fast-medium approach was a bit samey a few songs in. But still pleasant enough. Unfortunately, none of the songs they played hit with an immediacy or generated a desire to listen to the song again quickly. You can stick them on your list of bands to keep an eye on though.
A Journey to the Centre of The Cramps: punk's forgotten heroes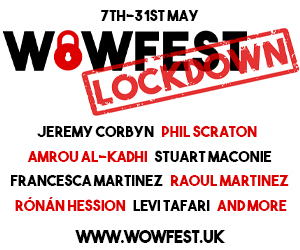 With the final whistle going in Basel, the crowd in Arts Club grew considerably with football fans or people who wanted to only watch the main act. If it was filled with depressed reds then there was no sign of it from the moment Spring King took to the stage. The cheers that greeted them lasted from start to finish with the front and centre audience members moshing, slamming and generally acting like you should when faced with one of the freshest and most exciting bands in the world. As for that band's performance… It was perfect. The Clash of 1977 perfect. With skill of Strummer, Jones, Simonon and Headon this four-piece of singer, drummer and leader Tarek Musa, Peter Darlington, Andy Morton and James Green took us on a wild ride of accessible pop hooks as the DNA for ballsy rock n roll.
Maybe a little bit of the vitriol of 1977 could be found to propel them to greater heights and fully ignite their audience, but when the reviewer has to kneel on a bar stool while leaning on the merchandise desk to see over the pogoing audience there are not that many people left without a spark or two. With their debut, Tell Me If You Like To, only three weeks away this is an exciting time for Spring King and for their fans.
Pictures by Getintothis' Gaz Jones.
Comments
comments