The Stone Roses release new single All For One, Getintothis' Peter Guy delivers his verdict on the band's first new material since 1995.
What the world was waiting for? Possibly, maybe. Could The Stone Roses deliver a classic comeback after more than twenty years away? Definitely. No maybe.
All For One, the brand new track which dropped to worldwide buzz, is vintage Roses. All the elements are in place – a chrome-inflected John Squire riff which is ushered in like something off their masterful debut album aligns to Ian Brown's multi-tracked vocal.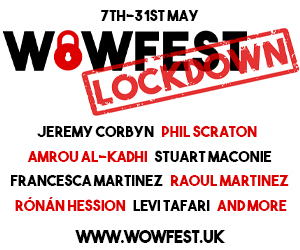 What appears a cyclical refrain evolves into a clattering, genuinely rollicking piece reminiscent of their best pop singles – think Elephant Stone or She Bangs The Drums as it unfolds into a waterfall of sugary pop gold.
Two thirds in Reni and Mani's rhythmic stomp is blown apart by Squire's overdriven guitars recalling the likes of Ten Storey Love Song – all Jimmy Page like mountainous lead guitar thunder.
It's bloody glorious. Roll on those summer dates – and the very real prospect of a third album. A third coming we could only dream of.
Comments
comments