As The Jam prepare to bring their exhibition About The Young Idea to Liverpool, Getintothis' Amaan Khan has the specifics. 
The Jam remain to this day one of the defining British mod-rock revival bands and to recognise the city's love for the group and cultural value they hold, the band is bringing a comprehensive interactive exhibition about themselves and their musical, social and political impact, entitled About The Young Idea, to Liverpool.
Frontman Paul Weller says: "Liverpool was (and still is) always such a brilliant city for us to play in and it's great that The Jam exhibition is moving there. I'm hoping everyone enjoys looking back over the good ole' days!"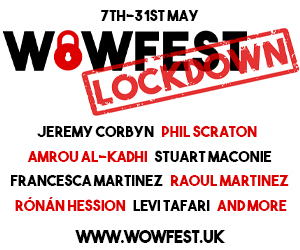 Rick Butler continues the sentiment adding "It is fantastic news to hear that The Jam exhibition is being held in Liverpool we played some of our most enjoyable shows here, from Eric's to The Liverpool Empire, great memories of great audiences." 
From Eric's to EVOL – find out more about this and what else is on offer at this years Liverpool International Music Festival
The exhibition will feature some never before seen items from the private archives of the members as well as an impressive amount of memorabilia collected over the years,.and with the help of a free app for smart devices, the exhibition will allow fans to interact with the exhibits directly.
Curated by Paul's sister Nicky, Russell Reader and Den Davis, the exhibition was initially held at London's Somerset House, the sucess of which Nicky Weller reflects on "Last year at Somerset House we were taken aback at how the fans reacted to the exhibition. People from around the world got in contact saying that they wanted to see more, so we have spent the last year working on this show which is without doubt the most in depth look at the band there has been." 
Now the curators are proud to bring the exhibit to Liverpool's iconic Cunard Building where it will be open for public between Friday 1 July to Sunday 25 September – the last time the exhibition will be staged in UK.
Mayor Joe Anderson added, "The Jam are a perfect fit. Brilliant music with a fierce political undertone. It is a real honour that they have chosen Liverpool, and wonderful we are able to host them in the Cunard building as we continue to grow the brilliant musical offer across the city."
Limited amounts of tickets will on sale from 9am Friday 27 May and can be bought via http://www.nicetimeinc.co.uk/.

Comments
comments