As Liverpool promoters Abandon Silence prepare to curate a stage at London's FOUND Festival, Getintothis' Mike Townsend gives us the lowdown.
Festivals have been enduring a tumultuous relationship with Londoners. With the convenience and cultural significance of hosting a music festival inside the city pulling against an increasingly disinterested local council, the future of this new kind of festival – these microsized one dayers – feels unsure. 
FOUND Festival are the first of many such events happening in the capital this month. Falling just one week after Rinse FM's Born and Bred Festival, and on the same weekend as the well established Field Day, organisers are certainly not shying away from the challenge. Is this a sign of an oversaturated market? Or perhaps UK dance music is by nature so factioned that we can have multiple events on the same day without sacrificing ticket sales. Liverpool mainstays Abandon Silence are one of the associated promoters for the festival this year, adding to their existing relationships with Croatia's Dimensions festival and London's Farr Festival as they look to influence the summer dance music scene beyond the North West.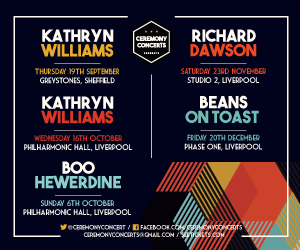 FOUND promise to "bring together those who shaped our scene, alongside today and tomorrow's most exciting new artists". And it's true – the selection of artists on offer seamlessly straddles the kind of timeless, heritage artists waiting to be crossed off audiences bucket lists with the exciting and unpredictable up-and-comers. Theo Parrish, Derrick May and Kerri Chandler are obvious standouts at the top end, with the latter set to close out the main stage with some selections from his impeccable back catalogue as well as the deeper cuts from his bottomless 80s and 90s Chicago house crate.
Mood II Swing's closing slot on the Feelings stage is surely the most intriguing booking of the festival. The 90s duo are one of the most essential house acts on the planet, yet they have still remained relatively under the pop culture radar in comparison to their other contemporaries. Their FACT Magazine mix in February, which was preceded by the excellent, career spanning 'Strictly Mood II Swing' compilation from November, dips into their rich body of work, and is mixed with the kind of gradual, considered fluidity that slowly wraps itself around you.
There's plenty for the foot stomping enthusiasts too. Rødhåd sits atop a generous techno offering, with the Dystopian founder's fondness for those penetrating synths and bone crushing kicks set to test some serotonin glands to their limit as the sun sets on the Find Me In The Dark stage. His sets are just as likely to include the likes of X-Press 2 and Depeche Mode as they are Karenn and Ø (Phase), so forget about your Shazam for two hours and let the Berliner carry you to wherever he sees fit. The Zenker Brothers, Lucy as well as a live set from Kassem Mosse will be the perfect prequels to Rødhåd, and of course Trade; the live collaboration between analogue mercenaries Blawan and Surgeon. For those looking to spend their day drifting on top of some smoother, sparser soundscapes, Lobster Theremin's Route 8 and Workshop's Willow are there to take care of you, whilst Session Victim and the inevitable Midland and Leon Vynehall  bringing the kinds of hands in the air moments of ecstasy that has come to define them as DJs and producers.
FOUND Festival moved to Brockwell Park from Haggerston last year. And the jaunt south of the river seemed to pay off – with complaints of poor sound and intrusive security slightly diminishing 2014's event. These metropolitan, one day festivals in London attempt to provide the escapism of countryside weekenders with the convenience and proximity of our favourite clubnights. It certainly isn't an easy task, and the scene in general is in danger of falling into the kind of "well it's in London so it's definitely going to be shit" mentality that will kill the festival scene down here. There are obstacles, and the sound obviously won't be able to match that of a 100 capacity basement filled with Funktion 1s.
So if you go into these events expecting perfection, then you are going to leave disappointed. And whilst we're not suggesting that we should all lower our expectations, events like FOUND should be seen as an antithesis to clubnights, rather than a direct comparison. Being able to drink and listen to this kind of music in the sun, catching dozens of your favourite DJs on the same day and in the same square mile – that kind of shared, communal joy of hearing your favourite tune as the sun sets. These moments, the little nuances that brings strangers together, are why we keep turning up to festivals like this, no matter the weather, no matter the pitfalls.
FOUND is taking place on June 11 and tickets are still available on Resident Advisor. Grab them while you can.
Comments
comments