Following their 7" single's launch party, Getintothis' Josh Ray takes a look punkadelic reggae rockers The Isrights.
Based over the water, The Isrights have been steadily building a reputation locally, taking their solid live show on a number of excursions to Liverpool, last year managing to fill the O2 Academy in a sold-out headline show.
Their launch party of their debut single on Xjukebox Records saw the fruits of their first recording session at the Motor Museum fully realised in a 7" single.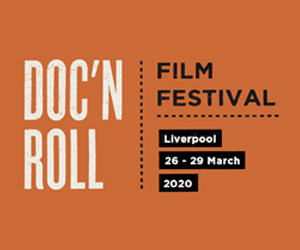 Looking to cut through the cynical and shallow nature of modern culture, the two tracks, Drinking Game and Summer '05 are unusually sincere and honest: addressing young people's reckless drinking habits and reminiscing about a more innocent time when they were less wise to the evils of the world.
Right from the moment they enter the stage at 24 Kitchen Street, it's clear the band have the right attitude for music and they immediately know how to work the crowd. Now coming fully into their own as musicians, there's a real synergy and intuition between the group and much more depth and texture to their sound.
Laying a solid foundation, drummer, Jack Hendrie and bassist, Andy Gill allow guitarists Matt McNamara, and the band's frontman, Ché Wilson the space to explore and create – making for a refreshing unpredictability in their song structures.
New music galore! Check out other On Track pieces from the Getintothis archive – you never know what treasures you will find. 
Drawing from a deep mixing pot, their influences range from the Black Ark dub of Lee "Scratch" Perry to the volatile psychedelia of Tame Impala to the biting social commentary of the Arctic Monkeys, peppered with a little scouse wit for good measure.
Playing through their own tracks including a dubbier take on Summer '05 and a more volatile take on Drinking Game – with a mosh-pit ensuing – and newer material like Real, the band get an explosive response from the Wednesday night crowd – probably one of the youngest Kitchen Street has seen.
Laying down their influences, the band also masterfully take on a number of covers including their tried and tested takes on Dawn Penn's No, No, No and Toots & The Maytals' 54-46 (Was My Number), before concluding their seminal show with a never-before-heard take on Strawberry Fields Forever. Taking on The Beatles on their home turf is a brave feat but they pulled it off with swagger, laying down their intentions, now they've come into their own as a band.
Drinking Game/Summer '05 was released Friday July 1.
Comments
comments