As the population of bees seems to be waning, imaginative duo The Quorum bring us a riveting and inspired arthropodic opera, as Getintothis' Joe Giess tells all.
Liverpool's arts and culture scene is a gift that keeps on giving and on September 15 an opera is flying straight out of the big smoke into the hotly tipped Liverpool arts venue, The Car Park Space.
The opera is based around the survival of bees; when an ousted queen bee is forced to flee the natural habitat of her hive. Along with half her colony she embarks upon a perilous odyssey in dire search for a new home through a hostile urban landscape.
Other cultural goings-on in Getintothis September 2016 Arts Diary
In among field recordings and avant-garde histrionics, the extraordinary theatre will be dotted with choral and vocal music performed by a nine-piece choir which will include members of the Deep Throat ensemble.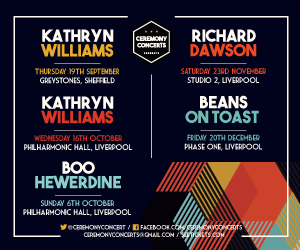 The immersive performance art opera is from brainchild from The Quorum duo, which is made up of Heloise Tunstall-Behrens and artist/writer/director Roswitha Gerlitz. The second piece from the duo opera has had extensive consultation with beekeepers, behavioural scientists, neuroscientists and biologists for a real to life understanding of hive mentality and the crisis bees are facing.
September 15: The Car Park Space, Duke Street, Liverpool
September 20-22: Brunel Tunnel, London
Comments
comments