As The Mission announce another UK tour, Getintothis' Banjo looks forward to their return.
The Mission are a band who have always inspired an intense devotion in their fans, and this is something that has waned only slightly in the 31 years since they first formed.
When most bands announce a tour, it means that fans choose the nearest venue, see the gig and go home; when The Mission announce a tour, their fans respond by mapping out routes, booking leave from work and heading out on the road with their band.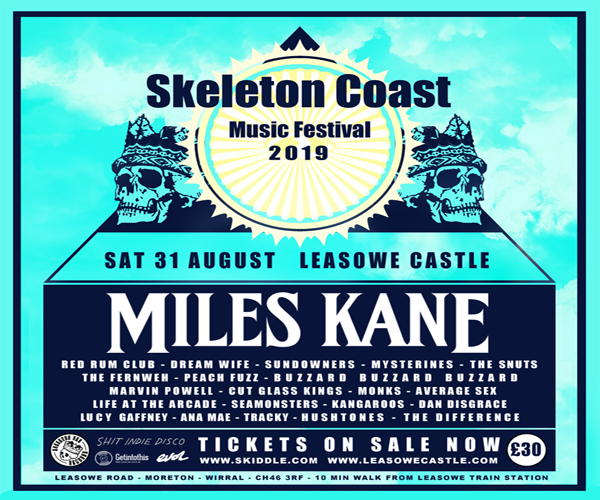 The fans' accommodation may have been upgraded over the years, from sleeping bags in a train station to something more fitting, but the dedication they show is constant and unequivocal. Most bands can only dream of having fans like The Mission's.
The Mission's new album, Another Fall from Grace, is something of a return to form. Mission mainstay Wayne Hussey described it as "the lost link between The Sisters of Mercy's 'First And Last And Always' and The Mission's 'God's Own Medicine'."
By all means enjoy the old, but discover the new in our Introducing section
Formed by Hussey and Craig Adams after clashes with Andrew Eldritch made remaining in The Sisters of Mercy untenable, Guitarist Simon Hinkler and drummer Mick Brown completed the line up.
The Mission originally went under the name of The Sisterhood, until Eldritch threw a spanner in the works by releasing a single under the same name. One senses that there was no love lost between the two parties for a good while. The Mission soon carved out an identity for themselves that was rockier and warmer than The Sisters.
The Mission quickly graduated to the head of the pack of the developing goth scene of the mid 80s and they soon graduated to increasingly larger venues and headline slots at Reading Festival. A run of excellent EPs was followed by their debut album and all was going well.
Eventually, continuous touring and work led to departures of founder members, although all would return and leave often over the coming years, leaving Hussy as the only constant member. The current line up sees Hussy, Adams and Hinkler reunited once more, with Spear of Destiny's Mike Kelly taking over on drums.
The show promises to be a celebration of a hardy and enduring band, with Hussy commenting that the tour is thanks for "the support and patronage of our brilliant audience. This celebration is for them as much as it is for our retirement funds."
Full 2017 UK tour dates:
May 17 Bournemouth O2 Academy
May 18 Oxford O2 Academy
May19 Liverpool O2 Academy
May 20 Newcastle O2 Academy
May 26 Sheffield O2 Academy (Wayne's Birthday celebration show)
May 27 Leicester O2 Academy

Comments
comments