Helping the Cavern celebrate its 60th birthday, Getintothis' Paul Higham finds a young Merseyside star stealing the limelight proving that the beat really does go on.
There was a sense of occasion in the air as we neatly sidestepped the unrealistically ambitious Mathew Street hawkers trying forlornly to tempt us with dubious cocktail offers on a drearily dank Monday night. We were, in truth, only headed to one place: The Cavern to join its 60th birthday party celebrations.
Despite arriving an hour after doors, there remained an excited throng outside. A mix of the fresh faced and the well-travelled. Stories were being exchanged, long-lost friendships were being rekindled amid tall tales of times gone by.
We entered trepidatiously, not least because we felt like gatecrashers. The Cavern being a place that existed only in our memory, in the storied exaggeration of lunchtime jaunts to see the newest vibrant sounds amid the swinging Liverpool of the early 1960s. Inside we felt like imposters, underdressed and underage; coyly snatching at passing canapés, feeling like undeservers tucking in to the free bar.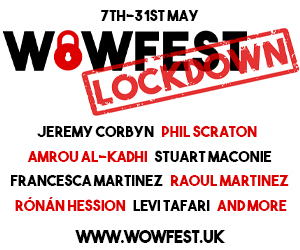 For those of more recent generations, The Cavern can have a muddied reputation, existing as a bastion of nostalgic reverence. A museum piece that looks backwards rather than forwards, a place that caters to the buoyant tourist market. A preserver of old memories rather than the maker of new.
Yet it is easy to forget that The Cavern has continued to play host to new artists. The Arctic Monkeys' early career gigs sitting neatly alongside their 60s forebears in the club's archival canons. And amid the heady nostalgia tonight it was an emerging Liverpool talent that stole the show.
Louis Berry made perfect sense as a performer. For his is a very modern marriage of northern grit with the American sounds that, fresh from the nearby docks, would have infiltrated the walls of The Cavern. Dressed all in black with a two thousand yard stare, Berry can cut an intimidating figure; like an imposing preacher speaking in tongues to a bewildered congregation, his music is a sonic onslaught.
The low-slung arches of the front stage feels like a wind tunnel as we are propelled by the relentless barrage. This was powerful and visceral stuff, urgent volley after urgent volley thrust relentlessly into the void. There was nowhere to hide, not that anyone sought refuge. This was mesmeric stuff from an all-powerful singer with a growing stage presence full of determined arrogance and swagger.
From garage-blues and rock 'n' roll to an amphetamine-powered and punk-inflected country-noir (think Folsam Prison Blues on speed), Berry's is a headily compelling concoction of sounds that feel angrily ripe for this most uncertain of times.
Opening act in the Lounge were the Dany Doris Band, reminding that the roots of The Cavern lay in jazz. Dany Doris, a renowned French jazz musician owns Le Caveau de la Huchette in Paris from which the Cavern drew initial stylistic inspiration as well as its name, and here tonight his band excel with a joyously free and fluid set that fuses jazz, swing and ragtime with sounds of early skiffle and rock n roll.
The Cavern at 60 – 14 times Liverpool's famous club rocked the world
Doris, impeccably attired in jacket, shirt and tie, plays the Vibraphone with an insouciant air while his band build around headily and intoxicating grooves. This was hypnotic and transfixing, while for the music historians showcased the close links between jazz of the 1950s and the psychedelic age that was to follow.
The night's special guest was Gilbert O'Sullivan, who proved that age is no barrier to a good time, nor should it dim one's eccentricities. It was clear that this was the set most attendees had come to see. A sea of phones set in record mode were held aloft during set-pleaser Clair, almost as if it were Little Mix on stage rather than a 70 year old Irish pop singer.
The enthusiasm was infectious. Old favourites such as Alone Again (Naturally) and Get Down were sung back with real enthusiasm as O'Sullivan's ear for a quirky pop melody proved timeless. Moments of tender poignancy sat alongside lighter frivolous fare revealing both his playful nature, lyrical inventiveness and fondness for unusual rhyme. All the while his distinctive piano playing ensured it all zipped along with an effervescent tunefulness.
It was said that this was O'Sullivan's first entirely solo show in 40 years, tempted only by the allure and reputation of The Cavern. His love and affection for the place understated its cultural importance and that love was easily reciprocated by those in attendance.
If there was one moan it was that Louis Berry and The Quarrymen were timed to take the stage at the same time. Yet such was the rapidity of Berry's intense blast, we were able to catch the end of The Quarrymen's more sedate set. And we were glad we did, for there was real history afoot, stories of John and George, of Paul, Stuart Sutcliffe and Pete Best fell freely from the stage.
None more so than Chas Newby recounting his time as stand-in bassist for The Beatles following their return from Hamburg in 1960. Newby played four times on a borrowed bass, playing it upside down and taking tongue-in-cheek pleasure when describing himself as The Beatles' first left-handed bass player. Their set was laced with charm and humour, a rendering of In My Life felt especially apposite in the circumstances while Blue Suede Shoes and That'll Be The Day gave more in an instinctive touch and feel than they lost in a forgivable lack energy.
It is easy to be critical of The Cavern and to view it in purely nostalgic terms. A museum piece basking in its past, reliant on the tourist market to view the exhibition cabinets on its walls. A place to celebrate the city as it once was not as it currently is.
Yet on the night of its 60th birthday the act that stood out was a young Merseysider who had his first big break in the club. Louis Berry played his first ever gig here in 2013 and is now one of a handful asked to help celebrate its birthday. It reminds that the club helps supports live music in all its forms, as well as preserving its past it brings forward the new proving that, after 60 years, the beat very much goes on.
UPDATED:
Here's the new video by Louis – She Wants Me
Photos by Getintothis' Vicky Pea.
Comments
comments