Soul jazz innovator David Axelrod has died, Getintothis' Andy Holland pays tribute to his distinguished musical career.
Seminal composer, producer and arranger David Axelrod has died aged 83.
The Californian multi-instrumentalist grew to prominence during the mid-1960s for his recording skills before embarking on a solo career and released several highly orchestrated albums during the 1970s.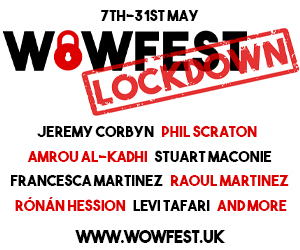 Any fans of The Electric Prunes will be familiar with David Axelrod.
That band's albums, Mass In F Minor (1968) and Release Of An Oath (1968) were entirely composed by Axelrod, and they were incredibly complex.
The band fell apart during the first of the two albums and so he completed it by enlisting top-flight session musicians.
With the help of David Hassinger, the finished recordings were brimming over with Axelrod's creativity, futuristic arrangements and production style.
The albums were so successful that Capitol allowed Axelrod to produce two albums under his own name, Songs Of Innocence (1968) and Songs Of Experience (1969), both were based on the William Blake poems.
His 1970 album, Earth Rot, was about the destruction of the environment.  It featured heavy drum sounds which became highly influential; Axelrod himself was an in demand drummer.
Axelrod's own musical background was jazz and R&B.
He began his career as an A&R man for Capitol records and encouraged the label to expand its roster of black musicians.
Among the artists whose careers he helped to develop were Julian 'Cannonball' Adderley, Lou Rawls (Love Is A Hurting Thing, Your Good Thing), and South African singer, Letta Mbulu.
In addition to The Electric Prunes, he worked with two other psychedelic bands, The Common People and Hardwater, but neither proved successful.
Although David Axelrod's style went out of fashion in the 1980s, the quality of his work made sure that rediscovery was inevitable.
He benefitted enormously from the emergence of sampling and being adopted by the hip hop community.
Axelrod instinctively understood hip hop and embraced it. Tracks released by The Wu-Tang Clan, Questlove, Dr Dre (who sampled a track – The Edge – that Axelrod had recorded with the actor David McCallum), The Beatnuts, Lil Wayne, and DJ Shadow, all featured samples taken from records that Axelrod had worked on.
In 2001, MoWax issued his 12th solo album which reflected his pioneering influence on contemporary hip hop.
Shortly after learning of Axelrod's death, Questlove was quoted as saying that: "He was immersed in creativity and so pure with his arrangements, he WAS hip hop."
David Axelrod was 83 when he died and still looking forwards…
Comments
comments