After a long and treacherous winter whispers of LightNight 2017 has cheered our cold dead hearts, here's Getintothis' Janaya Pickett with the news.
One of the biggest events of Liverpool's arts calendar, LightNight, is back with its eighth edition on May 19. The theme this year is 'Time' and once again there will be a plethora of events and activities tailored to young and old. Once again the city's beautiful wealth of museums, galleries and events spaces will be open after hours, successfully drawing attention to and engaging folk in our culture – which is positively bursting at the seams.
The full events listing won't be released until April, but we've heard tell of over 100 events this year spanning from large-scale projections, street performance, spoken word, late night walking-tours, theatre, film and of course live music. The focus will be on the influence of time and discovery in our fair city.
If you can't wait until May, check out what's happening now – in February's Arts Diary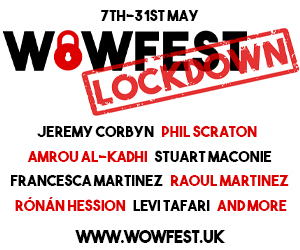 Yes, LightNight is always a Getintothis favourite. At last years 'Experiments' themed event we enjoyed live music and family vibes in Bluecoat's garden, short films at the Redmond Building, the 'secret Baltic Triangle' walking-tour and of course Bill Ryder Jones' performance in collaboration with IMMIX Ensemble at the stunning Liverpool Anglican Cathedral. Read our full review, here.
You'd be a fool to miss this free, impeccably organised spectacle so keep your eyes peeled for full listings in the coming months.
Comments
comments