Clothed in a second-hand shirt and pair of Dr Martens, Getintothis' Lorna Dougherty experienced the Liverpool up and comers like a square plug in a round hole.
People watching at a gig is crucial; the audience tell a story about a night before it's even begun. Tonight's story was girls, lots of screaming girls, and a big dash of irony; many of the whippersnappers wore 80's metal-band-tees with six inch heels at an R&B gig.
It made this writer's Dr Martens and second hand shirt feel somewhat out of place. But then it was clear the average age of the audience was below 16, 16 because we have to account for the parents who have been lashed with baby sitting duty.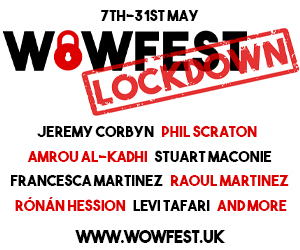 Support came in the form of an acoustic set from 18 year old Mahalia. Despite complaining about a being ill, it was unnoticed in her performance. Singing songs about teenage heart aches, and covering Rihanna's Work (we didn't realise the song had any actual lyrics, turns out it is more than the word "work" repeated with tedium like a heavily scratched record), her set went down a treat for the early comers excited to see the five Liverpool lads.
Check out our interview with MiC LOWRY for their GIT Award 2016 profile
After just coming off a massive tour with Justin Bieber, MiC LOWRY's fan base has grown immensely. Playing their biggest show to date in their hometown, the excitement from both band and audience for this occasion was equal.
As they start their set with a ballad to show off each boy's vocals – which are indeed wonderful – one of the older members of the crowd is over heard asking the rhetorical question "Do they have to scream each time one of them sings?" We were thinking the same, but such is the nature of the teen idol.
Their set mixed in some of their older material, some newer tunes and some covers mixed in for good measure. These included Bruno Mars, Whitney Houston and Phil Collins, all topped off with perfectly choreographed dance moves, and beautiful harmonies.
It feels like MiC LOWRY are at a critical moment in their career, and on tonight's evidence, their future is bright.
Pictures by Getintothis' Tom Adam
Comments
comments