The GIT Award 2017 shortlist has been revealed, ahead of the celebration at Constellations on May 13, Getintothis' Paul Higham and Peter Guy profile those in contention for the £1000 cash prize.
The GIT Award champions the best new Merseyside music providing a snapshot of the year while recognising significant artistic achievement across a range of musical styles.
The 2017 award is no different and in many respects is more varied than it ever has before taking in the scouse-inflected hip hop of Aystar; the kraut-textured electronica of Paul Fleming's Baltic Fleet; the primal and urgent rock 'n' roll intensity of Louis Berry; the returning heroics of the ever-mighty Coral and the sprawling electronica of London-based duo God Colony.
Elsewhere, collaborative neo-classical collaborators Immix Ensemble join garage punks Ohmns; fast-rising DJ Or:la; the surreal psychedelia and political radicalism of She Drew The Gun; Liverpool producer and DJ Suedebrown; the soulful R'n'B of XamVolo; and the existentialist psychedelia of The Vryll Society.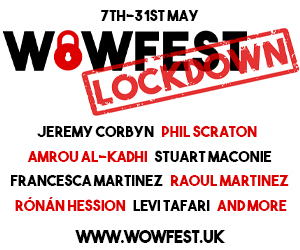 The sheer breadth and diversity of talent on offer says much about where Liverpool currently stands musically and, with a shortlist few other cities could rival, we're rightly and justifiably excited about this year's GIT Award.
Ahead of the spectacular sixth edition event, held once again at Liverpool's Baltic Triangle venue Constellations on May 13 (tickets available here), we profile those in contention for the main prize and the £1000 cheque. Who's your money on?
Originating from the streets of Wavertree and Toxteth, Aystar is one of the UK's hottest prospects in hip hop. Championed by the Godfather of Grime, Wiley and mentored by London MC K Koke, Aystar has been making waves through his deft lyricism, streetwise imagery and distinctive Scouse intonation. Aged 21, he guested on The Best a track on Giggs' UK number one album, The Landlord while his burgeoning reputation saw him rack up more than 3 million YouTube views on his own SBTV and Trendsetter videos. His Scouse Matic mixtape took him to nationwide prominence circulating plays on 1Xtra and Westwood but it was his February 2016 Fire In The Booth appearance for Charlie Sloth which cemented Aystar as a Grade A star clocking up more than one million views and rising. In late 2016 he teamed up with Toronto lyricist Geezy Loc on single Been Gettin It and he's now working on Scouse Matic 2. Get ready as this real-life storyteller is about to get a whole lot bigger.
Baltic Fleet is the moniker of multi-instrumentalist and producer Paul Fleming who released his third album The Dear One in November 2016. Named 6 Music Album of the Day, The Dear One follows his critically acclaimed eponymous debut (a Rough Trade Album of the Year) and his second album Towers which saw him win the GIT Award 2013. The victory saw Baltic Fleet selected by Yoko Ono to perform at her 80th Birthday celebrations at the Southbank's Meltdown Festival. A staple on UK national radio, Baltic Fleet's music was used in Amazon's The Grand Tour while being nominated for a MusicWeek Sync Award in 2014. Rare live outings saw the band perform alongside Public Service Broadcasting and at festivals including Liverpool Sound City, Sheffield's Sensoria and Rough Trade East's Birthday Celebrations. Having played at Liverpool International Festival Of Psychedelia in 2012, the band will once again return to Camp & Furnace later in 2017.
2016 may come to be seen as the year that Liverpool firebrand Louis Berry made good on his undoubted potential with a string of career-defining achievements to his name. The 2015 GIT Award One to Watch winner headed to Nashville to record tracks that will form the basis of his forthcoming debut album. Restless generated in excess of one million plays on Spotify thanks in part to Annie Mac making it her Tune of the Week on BBC Radio 1 as well as it having been added to the BBC Radio 1 C list. 2016 also saw Louis Berry further establish his reputation as a live performer. Having conducted a small nationwide tour in the spring, he hit the road again in October playing among others London, Glasgow, Brighton and Leeds. Berry played Radio 1's Big Weekend in Exeter while his final show of 2016 at London's Old Blue Last sold out within an hour of the tickets going on sale. The ferocity of his live show drew seasoned observers to proclaim his gig at Leaf to be the standout performance of 2016's Liverpool Music Week. 2017 has begun with a bang. Having performed at the Cavern Club's 60th birthday party in January and released new single She Wants Me he will head out on another headline tour later this month, already having to add an extra London date to satisfy the clamour for tickets. 2017 festival season will see Berry keeping busy with dates at Dot to Dot, Camp Bestival, Wilderness and Reading and Leeds already in his diary.
Announcing their return from hiatus in the autumn 2015, The Coral enjoyed a spectacular renaissance in 2016, marked by the release in March of Distance Inbetween, their seventh studio album. The Wirral-based band premiered new material at the beginning of the year on BBC Merseyside Introducing programme, with James Skelly and Paul Molloy performing It's You live in session. In advance of the release of the album the group enjoyed a session on Steve Lamacq's BBC 6 Music show where they performed tracks from the Richard Turvey-produced LP. Choosing to work with the Clean Cut Kid producer to add a youthful freshness to their work, the album was recorded largely live in three weeks at Liverpool's Parr Street Studios, peaked at number 13 in the UK charts and garnered high praise in the national press including a 10/10 review in The Independent and inclusion in Rough Trade's album of the year list. 2016 saw James Skelly, Ian Skelly, Paul Duffy, Nick Power and Paul Molloy return to the live arena with a nationwide tour in the spring, an appearance on Later… with Jools Holland, a high profile slot supporting The Stone Roses at Manchester's Etihad Stadium and an unforgettable set to close out Liverpool's Sound City festival at Bramley Moore Dock alongside a string of other festival appearances in the UK and beyond. The band saw their artwork feature in an December exhibition at Redhouse Originals Gallery in Harrogate before taking to the road on a pre-Christmas tour that saw the band play their first Liverpool headline show in six years at Olympia. 2017 will see The Coral remain active as high profile shows alongside Blossoms at Manchester's Castlefield Bowl and The Libertines at Prenton Park await Hoylake's finest.
Relative newcomers, God Colony is the work of Liverpool-raised, London-based duo Thomas Gorton and James Rand. Having cut their teeth performing in various bands and on the DJ circuit, Gorton and Rand relocated to the capital and released their first God Colony material in late 2015 gaining press in the likes of Fader, Mixmag, Noisey and Dazed. Combining intense beats with soulfully evocative textures, they've teamed up with the likes of South London MC Flohio for their debut Steady before following up with Massachusetts-based rapper Stash Marina on Where I Was and Turn My G Down. They say: "Our music tells stories about cities and the lives inside them – it was created in Liverpool, London, Boston, and New Orleans, so we needed to communicate that sprawling, chaotic sense of place." Teaming up with NTS Radio new work is set to feature more vocal collaborations from the likes of Kojey Radical, Flohio and BBYMUTHA.
Immix is a new music ensemble who collaborate with innovative musical voices from across the UK with a focus on artists from the Merseyside area. Drawing on the talents of some of the country's finest instrumentalists, Immix was founded by saxophonist Daniel Thorne and signed to Erased Tapes in 2016. Immix released their debut EP Transition in collaboration with UK producer Vessel in what Fader described as a "a sax-led composition with a deeply contemplative feel". It is in the live performance arena that Immix come into their own blending cello, clarinet, violin and oboe touring their work in Bristol, Manchester, London and WOMAD festival while on Merseyside they staged a series of concerts in the Bluecoat and at FestEVOL. Immix have collaborated with the likes of Stealing Sheep, Bill Ryder-Jones, Vessel and twice GIT Award nominated Ex-Easter Island Head. They are readying new music for 2017.
Comprised of guitarists Michael Quinlan and James Kendall, bassist Alex Smith and Chris King on drums Ohmns formed in 2014, began playing live consistently in 2015 and burst into the consciousness of many with a performance at Buyers Club in January 2016 to launch the GIT Award 2016. Known for the unhinged ferocity of their performances it is as a live band that they have forged their initial reputation, fusing elements of primal garage blues with kraut-influenced propulsion and hardcore punk pummelling into something viscerally compelling. Forming part of a fertile scene alongside contemporaries such as Strange Collective, Bad Meds and Sheer Attack the band have gigged relentlessly across Merseyside and the North West in 2016 supporting the likes of Protomartyr and The Parrots at The Magnet, Toronto's Fucked Up at EBGBs and The Fall as part of the Club the Mammoth all-dayer at the Arts Club in January of this year. The band played at Strange Collective's record launch at the Invisible Wind Factory in July, a Buyers Club-hosted benefit night called The Lunatic Fringe for South Liverpool Food Bank and No Homers Club's second Simpsons-themed exhibition at Constellations. The band have recorded some songs with Bad Meds' Paul Rafferty which has been released on cassette entitled The Rice Tape.
Born in Derry, Or:la, aka Orlagh Dooley, has spent the last five years cultivating a one-woman dance community. Having studied at John Moores University, Or:la went on to found club night Get Down with fellow DJ Tom Davies. In 2015, she set up Meine Nacht, a multi-faceted label, production company and happening which hosted its own secret parties across Liverpool and the north west. With her DJ sets becoming the stuff of underground legend, Or:la has become a staple at the likes of the Warehouse Project and Liverpool nights Less Effect, The Wonder Pot and Zutekh in Manchester while her mixes have premiered across dance titles Thump, Dummy and Crack Magazine. In 2016, she released her debut EP UK Lonely via Hotflush while the adopted Scouser's all night long sets at 24 Kitchen Street are set to become the stuff of legend.
https://www.facebook.com/orldooley/ 
2016 was a whirlwind year for Louisa Roach, Sian Monaghan, Jack Turner and Jenni Kickhefer who collectively make up She Drew The Gun. Before winning the Glastonbury Emerging Talent competition and playing on the John Peel Stage at the June festival, the band released their debut album, Memories of the Future in April 2016 on James Skelly's Skeleton Key label, which was immediately installed as BBC 6 Music's Album of the Day as well as the featured album of the week at Steve Lamacq's Round Table. The LP was included in Huffington Post's album of the year round-up alongside the likes of Radiohead and Car Seat Headrest and will shortly be given an extended reissue with new artwork and three new tracks. Since performing a BBC Introducing live session at Maida Vale in 2015 the band have been invited for interview by Lamacq while Pit Pony has been played by Huw Stephens on BBC Radio 1 as well as a soundtracking a Soccer AM highlights montage in advance of a subsequent live performance on the show. The band were busy on the 2016 festival season, including a Sound City-sponsored trip to South Korea for Zandari Fiesta, as well as multiple slots supporting The Coral in the spring and autumn, performing two headline tours of their own and playing at a Labour Party Conference event in Liverpool in September. 2017 sees the band as busy as ever. A cover of Malvina Reynold's politically charged No Hole in My Head has been included on BBC Radio 1's Best of BBC Music Introducing Playlist as well as the Other List Spotify playlist. International Women's Day saw a performance in-store at London's Rough Trade while the band have headed on a PRS Foundation-funded trip to Austin to perform at SXSW for a BBC 6 Music Presents in association with AIM showcase alongside Meilyr Jones and Big Moon. On their return they will head out on tour at the end of March before attention turns to Liverpool Sound City 2017 and Live at Leeds. 
Fusing grime, hip hop, trap and soul, Paris Harding aka SUEDEBROWN is one of Liverpool's most exciting new producers and DJs. Having risen to prominence in late 2015 through a series of self-released tracks online he cemented live spots at Chibuku alongside the likes of Stormzy and Section Boyz while his versatility in production and remixes saw him collaborate on tracks for Yolanda Be Cool, Steve Aoki/Iggy Azealia and Sneakbo. His debut single proper, Nightcall, caught the attention of 1Xtra's DJ Target, Ronnie Herel and BBC Introducing while 2016 saw Suedebrown feature on Redbull's Culture Clash, Rinse FM and produce one of the stand out sets at Liverpool International Music Festival. A go-to on the live circuit, Suedebrown has played alongside the likes of MJ Cole and Flava D while his his latest single TONIGHT featuring Lauren Faith has been supported by Mistajam, Target, Jamz Supernova and Complexion.
https://www.facebook.com/Suedebrown-592124827594290/
Since arriving in Liverpool to study an architecture degree in 2012, Sam Folorunsho, better known as XamVolo, has increasingly become a name to take note of in the field of soulful R'n'B. Although first having been nominated for a GIT Award back in 2015, 2016 may come to be seen as something of a breakthrough year for the talented artist. He released his second EP, The Closing Scene in February 2016 which was produced by Grammy Award winning producer Steve Levine. Helping to forge his own style, his autumn-released self-produced follow-up EP Chiralty drew broad praise, while single Down has had in excess of 250,000 streams on Spotify. First ever headline gigs followed, including at Liverpool's The Magnet and a sell-out show at London's Waiting Room in September before completing a nationwide tour in October supporting Aurora. XamVolo's music has been long-championed by the likes of Annie Mac and Huw Stephens on national radio; the former premiered Down on her Radio 1 show in July while he performed in-session for the latter in December. Additionally he signed a record deal with Decca during the year, played a spellbinding Saturday night slot at Liverpool International Music Festival, and his collaboration with WiDE AWAKE has resulted in over 3.2m hits on YouTube. 2017 promises a debut album, with XamVolo having been working with Frank Ocean producers Paul Phamous and Malay, while dates have been announced for Ditto Live, Festival No.6 and Brighton's The Great Escape.
The Vryll Society are the only one of 2016's nominees to receive follow-up nomination in 2017. Culminating in a huge homecoming gig at Liverpool's Invisible Wind Factory, 2016 was a big year for Michael Ellis, Ryan Ellis, Lewis McGuiness, Benjamin Robinson and Lloyd Shearer who make up the band. Famed as the last discovery by Deltasonic's Alan Wills, the band spent their formative years honing their craft, only releasing their debut single Deep Blue Skies in July 2015 closely followed by their EP Pangea. 2016 saw the band release, to rave reviews, a double A-side La Jetée and Self Realization. The band toured extensively with Blossoms before following up their own headline tour and a blistering show at FestEVOL with a performance at Glastonbury Festival on the BBC Introducing stage. 2017 sees the band gathering additional momentum. January saw a string of sold-out shows including at London's Sebright Arms and Manchester's Night and Day Café, while BBC Radio 1's Huw Stephens showcased the band's new single, Sacred Flight before inviting the them to perform in session at London's Maida Vale Studio. This month sees the quintet head to Austin to play world-leading industry get-together SXSW, where they have been singled out by Steve Lamacq as one of the must-see bands. There will be little rest on their return as they hit the road for a brief tour at the end of March before, in May, playing the tenth anniversary of Liverpool's Sound City and supporting Skunk Anansie in Bristol and Manchester. 
www.facebook.com/TheVryllSociety/
Comments
comments