With Robert Vincent launching his album on the back of acclaim from Whispering Bob Harris, Getintothis' Jackie Lees finds the Liverpool songwriter to be the real deal. 
Whispering Bob Harris first met Liverpool's Robert Vincent during the Bluebird at the Bluecoat, a collaborative event between two of the World's greatest song-writing cities, Nashville and Liverpool.
He was so impressed that he later presented Robert with The Americana Music Association UK's award for best Emerging Artist.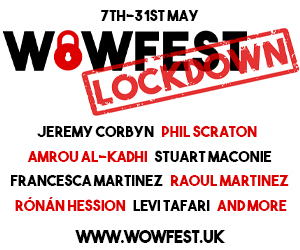 Tonight, to a packed house at The Epstein Theatre, Robert launched his new album, I'll Make The Most Of My Sins.
A perfect opener to the evening was Robbie Cavanagh, alone with just his guitar, he delivered a set which hit you full-on in the solar plexus. Clear, soothing vocals, coupled with beautifully crafted songs and his gentle manner had the audience's full attention and appreciation from the outset. The video for his single Godsend is released today.
By his own admission, Peter Bruntnell, had a hard act to follow as the next support. Devon based Peter's clear vocals were accompanied by his guitar and harmonica, along with the deeply resonating tones of a double bass.
By contrast, Robert Vincent, arrived with a band – nine in total – their sound made even bigger by multi-instrumentalists. The mandolin, fiddle and banjo were skilfully tackled by Robbie Taylor. The pedal steel, which brought that distinctive American Country sound was played by Chris Hillman, who himself won Instrumentalist of the Year at the 2017 AMA UK Awards.
Some of the songs clearly show Nashville influences, Dancing With The Devil, Robert explained, was unfinished until he walked into a diner in the city whilst there working on the album and the surroundings inspired him complete it. So In Love, has a Pink Floyd style and throughout he switched effortlessly between Country, Rock, Blues and Folk traditions, they are all in the mix.
The talent packed onto the Epstein's relatively small stage was unquestionably huge. Robert and his band made it appear relaxed and easy and yet the complexity of the arrangements were there for all to witness. Bob Harris was right about Robert Vincent when he said  "He is the real deal."
Pictures by Getintothis' Lucy McLachlan 
Comments
comments