The Cavern bring two Motown legends to the city to celebrate their 60th anniversary, Getintothis' Shaun Ponsonby reports. 
The Cavern are bringing two Motown legends to the city to celebrate their 60th anniversary, with The Supremes' Mary Wilson and Martha & The Vandellas performing intimate sets at the club this summer.
Wilson was a founding member of The Supremes, along with Florence Ballad and Diana Ross. She was also the group's longest serving member, a pillar throughout their 18 year career. Ballad was forced out of the group in 1967 to be replaced by Cindy Birdsong, whilst Ross left for a successful solo career in 1970, to be replaced by Jean Terrell.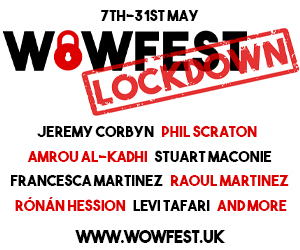 Under the leadership of Diana Ross, The Supremes notched up a record run of number one hits in the US, starting with Where Did Our Love Go? and including Baby Love, Come See About Me, Stop! In The Name of Love, Back In My Arms Again, I Hear a Symphony, You Can't Hurry Love, You Keep Me Hangin' On, The Happening and Love Child.
The Cavern at 60 – Fourteen times Liverpool's most famous club rocked the world
Following Ross' departure, the hits continued with the likes of Nathan Jones, Stoned Love, Up The Ladder To The Roof and Floy Joy.
Martha Reeves & The Vandellas take to the Cavern stage in August. Over the last few years, Reeves has become a popular live attraction in the UK, touring several times throughout the year. She last played Liverpool in December, with a set at Hangar34. Getintothis described the show by saying "There is no way you could leave the building without a smile on your face."
It feels like Motown and The Cavern go hand in hand, so to have not one, but two legends of the ultimate soul label to celebrate the club's 60th anniversary feels all too appropriate.
Mary Wilson of The Supremes plays The Cavern on Wednesday, June 21.
Martha & The Vandellas play The Cavern on Sunday, August 13.
Comments
comments