Summer is here and with it plenty of opportunities to get out and stimulate the senses so here's Getintothis' Janaya Pickett with eight ideas for you to mull over.
Sex by Violence, the truth behind the Trauma: Zahause, Gostin's Arcade, Hanover Street, July 4 – 8
North west based artist Alison Little will this week present a controversial series of sculptures at Zahause exhibition space, the subject of which is particularly heavy and indeed comes with many a trigger warning: a frank exploration of rape and in particular the act of a woman being raped. Not the most cheery ways to start the arts diary, I know but, although sexual violence is something we find uncomfortable, its prevalence requires continued discussion.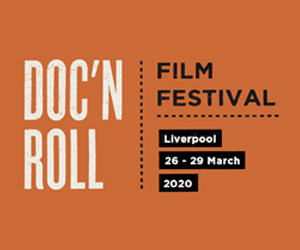 Part of the purpose of art is to challenge our sensibilities, often with the intention of pushing us past our normcore boundaries and this exhibition sounds as if it will do just that. There will be four sculptures on display 'Invasion', 'Coming Too', 'Fatigue' and 'Life from the Waist Down', that focus on the physical and emotional trauma of rape and the nature of recovery. This is only on for a very short time so don't rest on your laurels. More info, here.
Liverpool Arab Arts Festival: City wide, July 8 – 16
This year's LAAF begins with a day long Eid celebration on Lark Lane. There will be stalls selling food, arts and crafts and cultural entertainment. Events will be happening throughout the day so why not stop by.
LAAF, the largest festival dedicated to Arab arts in the UK, will continue on with live performances at the World Museum and a concert at Liverpool Philharmonic Hall by the esteemed Palestinian singer songwriter Reem Kelani on July 15. The festival will culminate with the highly popular LAAF Family Day at Sefton Park Palm House. For more details click here.
Affecting Change: Open 3: Open Eye Gallery, July 7 – September 17
The third addition of Open Eye Gallery's Open Series starts this month with an exhibition that focuses on social change through the lens of five photographers. The aim of the exhibition is to nurture a discourse on how in today's ridiculously fraught world do we as common folk affect real change? Can we even? And what role do the arts – in particular photography – play in that change?
The five artists in focus have produced work inspired by local community organisations. Yetunde Adebiyi has collaborated with Between the Boarders, an organisation who's focus is migration. Danny Rider joined the News From Nowhere team, NFN being Bold Street's infamously longstanding independent bookshop. For her work, Libbi Groves worked with Stick 'n' Step, a Wirral based organisation that works alongside children with cerebral palsy. Photographer Jane MacNeil produces a collection with the North Docks Community Group and finally Matty Lambert focus on UTS, an athletics organisation that works with disaffected members of the community.
Albert Dock Discovery Tour: RIBA North, July 8
Since it's opening last month, RIBA North has introduced its Albert Dock Discovery Tours. On the second and fourth Saturday of every month you can now meet up with an expert on Man Island who will take you on an informative tour around the World Heritage site.
As well as Albert Dock, RIBA North have other walking tours on offer such as ' Sculpture, Culture & Civic Pride' and 'Liverpool One Discovery'. Check out their website for full tour listings and bookings, here.
Marc Almond – Addicted to Excess: The Gallery Liverpool, Stanhope Street, July 15 – August 27
The 60th birthday of Soft Cell frontman and Southport-born Marc Almond coincides with the 50th anniversary of the decriminalisation of homosexuality in the UK. Curators Martin Green and James Lawler aka DuoVision have put together an exhibition to celebrate the life and successful career of this LGBT pop icon.
Almond in his heyday transcended sexual stereotypes, however, and at their height in the early 1980s Soft Cell were enjoyed by a very mainstream audience. The exhibition will feature never before seen photographs by  Peter Ashworth, portrait by Mark Wardel, a hoSt of other photographers and painters and a series of collages created by Almond himself. This exhibition  is the fourth of DuoVision's 'Homospectives' series, celebrating the work of LGBT artists.
Deep Cuts Live returns this Thursday with a bevvy of beautiful music for your delectation – click the link for details!
The Curious Incident of the Dog in the Night-time: Liverpool Empire, July 25 – 29
This critically acclaimed play based on the 2003 novel by Mark Haddon returns to Liverpool Empire at the end of the month as part of it's current UK tour. The story follows Christopher, a teenage boy with an autism spectrum disorder who decides to investigate the murder of his neighbours dog. As the main character, we get to see the world through Christopher's eyes. His condition affects (and in some ways, enhances) the way he interprets the world around him.
St the time of its release, the book was praised for its tackling of social disabilities and in turn the play has been praised for how well this has been translated onto the stage, with stage settings that are centered around the inner workings of Christopher's mind. This is bound to be thoroughly enjoyable and money well spent. Follow the link for more information and tickets.
Coming Out: Art and Culture 1967 – 2017: Walker Art Gallery, July 28 – November 5
Coming Out will be a travelling exhibition curated by National Museums Liverpool in collaboration with Birmingham Museum Trust that shows work by artists exploring ideas of sexuality and gender since the 1967 Sexual Offences Act.  Two years in the making, the exhibition will be drawn from the vast Arts Council Collection.
On display will be works from David Hockney, LINDER, Sarah Lucas and Steve McQueen amongst others. For more information visit the National Museums Liverpool site here.
Liverpool Pride: City Centre, July 29 – 30
This year's pride theme is International Love. Organisers have stated that the reason for this years Pride are not only to celebrate the fifty years since the decrinimilsation of homosexuality and to highlight the struggle still felt by gay men and women in the 75 countries across the globe where being gay is considered criminal. Running alongside pride is the Come out of the Shadows campaign which will see many landmark buildings across the city centre lit up in rainbow colours, in support of the LGBT+ community.
As well as the legendary march there will be a cacophony of performance and art exhibitions across the city centre. Check out the event brochure for more information.
Comments
comments