As a healthy crowd took in the DIY ethos of Frankie Cosmos, Getintothis' Amaan Khan saw Liverpool's The Magnet fill up on Tuesday night.
"Every song is a hit if you pretend to understand it" sang Frankie Cosmos with the ethereal quality of an Irish folk tune right before the full band kicked in with some almost bouncy doo-wop dreampop at Liverpool's The Magnet.
However, there was no pretending seen or needed from the audience and specially the artist. The on-stage naturalness and performing style was the prime indicator why the American group was the headliner for the evening. They ever so casually addressed the crowd for what it was and and connected too, while also just casually chatting among themselves about how their visit in Liverpool has been, the places they're from, places they visited etc. – giving the gig a very noticeable lightness.
As for the music, we have never seen as many mid-song tempo changes. Sweetly sounding a Mac Demarco and The Cranberries mix, they even went full punk briefly. The people who knew the songs well enough to sing along visibly enjoyed the full hour long set a lot more than others – it was one of those affairs. However, from nullifying the delay in set times by showing up early to the aforementioned lightness, Frankie Cosmos earn extra points just for their radiant niceness.
Still a lot of gigs to check out this week – keep yourself updated with our gig guide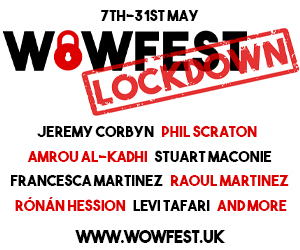 Kicking off the night ahead was Ali Horn of Strange Collective, who grabbed our attention with the very first beat of his set. Definitely a hot tipped act, he attracted a pretty full gathering from the get go. Arguably performing his best song first, he opts for a reverberating wall of intense guitars and hypnotic vocals with almost Pink Floyd-ish riffs and cinematic buildups. The set started with great intensity and travelled all the way to easily accessible indie-rock.
Interluding the two was a solo set by Trust Fund whose brilliance was easily perceptible if given the effort and attention – as the crowd did for the first few songs – but just as easily ignorable if you let the attention drift. His success in impressing with only basic electric guitar strumming as the backing music arrangement. His songwriting was indeed commendable, but we couldn't help feeling that a bit more needed to kick in arrangement-wise to help lift off the set. Maybe something to surprise us with in the not so distant future.
Pictures by Getintothis' Peter Goodbody
Comments
comments