Fusion Festival hit its second birthday at Liverpool's Otterspool Prom and Getintothis' Martin Waters was there for a back to school party.
So what is about the Fusion Festival that means despite its best efforts it remains, well a little bit unloved.
We mean, headline acts such as Little Mix and Take That should surely have at least half of the North West in a state of excitement, but it never really seems to grab the imagination.  It doesn't seem to get the attention it deserves as it marks the end of the summer and a return for most of those in attendance back to the classroom.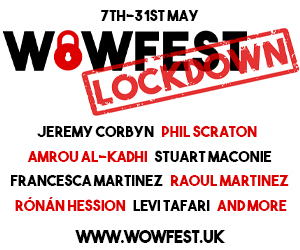 Maybe that's the problem.  It's the least festival feeling festival around.  That's not a criticism, just an observation and that's not to say those who turned up through Saturday's sunshine and Sunday's drizzle didn't have a whale of a time.
If you were bothered enough to go along you certainly would have found something to please.  The funfair down one end kept the youngest fans well occupied as they e-numbered up on the Coke and McFlurry samples and there was a good variety of food vans, so that what was one-half of the huge narrow field sorted, the other half was devoted to the reason we were all there, the music itself.
Hannah Peel and Tubular Brass – electronic music meets brass bands
And here's the problem.  It's not the festival itself, it's not the music, it's the location.  Otterspool can be a bit of a pain to get to, for a start, and the venue itself although long, feels quite narrow.  At the business end, while there was a huge stage, it just seemed there wasn't enough room around it, and at one point it felt we were almost being kettled by Take That.
It will surprise absolutely no one to learn that they were not the highlight of the day for Getintothis.
That honour would actually go to Ella Eyre who defied the cold and the rain to give a barnstorming performance which really made the crowd sit up.  She was the final of a trio of female performers who did their best despite patchy conditions, Raye and Anne Marie doing their best to remind those waiting that it wasn't all about the overpaid tax dodging headliners (what, are we not meant to mention that?)
One group who only can currently only dream of a career like TT are The Vamps who certainly know how to enjoy themselves and by the looks of it, they won over a few new fans.  We could liken them to a weird Busted/McFly hybrid, but as that monstrosity actually exists we'll just say the Vamp boys are very good at what they do whether it is to your taste or not.
Singer Brad Simpson knows how to work the crowd and risked life and limb to constantly hare down what must have been a wet and slippery catwalk to get as close to the crowd as possible.  So fair play to them, they gave it their all before the main event.
Take That.  Well, they're Take That aren't they.
The Fusion Festival deserves a bit more love than it gets, and perhaps more than we show here, but Getintothis has a cynical edge at times and we're not really counting on Capital FM to count on us as avid listeners. Well, not often anyway.
We can't fault the effort, it was slick, well managed and certainly managed to draw in the big names. And after the disaster of Hope and Glory still leaving a nasty taste in the region's mouth, it's nice to see something running so smoothly. You can't escape the fact, however, that it feels like a festival that would be better served earlier in the summer and in a different location.
Pictures by Getintothis' Martin Waters
Comments
comments