Just under 4 weeks ago campers and day ticket holders arrived en masse to V Festival to experience headliners Jay Z and P!nk and Getintothis'  Sarah Pitman was there to experience the mud and the music.

V Festival is in its 21st year and judging by the crowds it will be going strong for a long time coming.
This year an app was available to download to your phone allowing you access to stage times and exclusive news about acts without having to pay £10 for a lanyard containing the set times. The app was a welcome feature as it allowed festival goers to plan their days and it also sent you reminders 15 minutes before any acts you wanted to see were about to perform.
The Festival kicked off on Friday for weekend campers, a day full of setting up tents, drinking and dance music. With DJ sets from Disciples, Duke Dumont, Annie Mac and Chase & Status closing Friday's show with a huge firework display.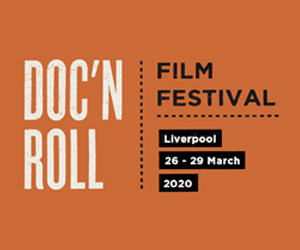 Annie Mac played both festival sites in one day travelling between the two via chopper.
Saturday at Weston Park saw headliner Jay Z in his only European show after the release of his new album 4:44. Jay Z came to the stage armed with set full of new songs and some classics alongside a giant inflatable balloon dog. Jay Z ended his Weston Park set by performing Numb by Linkin Park as a tribute to Chester Bennington who took his own life a month beforehand after a battle with depression (Suicide Hotline 116 123).
Saturdays stand out sets came from;
Ellie Goulding – she fuelled the atmosphere with her upbeat pop sounding, showing the crowd that she is not like most other pop artists as she grabbed her guitar and played with her band.
Stormzy – brought his grime sounds to the Shropshire countryside and they didn't sound out of place as the crowd joined in.
Jason Derulo – with his unique mix of urban and pop Jason had the crowd on their feet dancing along with his upbeat chart hits such as Trumpets and Swalla.
The Wombats – on the back of their 10th anniversary tour they played a mosh pit fuelled set that had fans jumping for the whole of the performance.
P!nk closed the festival on Sunday at Weston Park. She returned to the festival having not played it for 10 years.
The rain prevented her from starting the show on a ring suspended from a crane as she had done at Hylands Park, but the rain did not dampen the rest of her show. P!nk put on a phenomenal performance delving into her impressive back catalogue of hits and performing her new single 'What about us?'.
She joked around with the crowd asking if anyone had their boobs glittered as she was thinking of getting it done after the performance. She finished her set with a bang as she got connected to some zip wires and performed aerial acrobatics over the crowd while singing So What, which really went down a storm.
Sundays stand out sets came from;
Madness – Sax solo after sax solo, Madness brought a bit of craziness to their performance with saxophonist Lee Thompson wearing a troll mask while playing his sax was a truly weird sight. Lead singer Suggs proclaimed after looking at the grey sky that it never rains when Madness play, which only jinxed the weather as the heavens opened as soon as they left the stage.
George Ezra – With the rain coming down heavy the crowd for George Ezra was not as large as it should have been as people took shelter in their tents. George wowed the crowd with his impressive vocals and sneak peaks at tracks from his upcoming album.
Busted – One of our guilty pleasures and we assume the same for everyone else that woke up early, hangovers and all to get down for their set on the main stage. Busted brought the fun with their set playing fan favourites like Year 3000 and Glad I Crashed the Wedding.
James Arthur – For all his cockiness we can't fault James Arthur  and he has some good vocals (there has to be a reason he won the X Factor right?). Performing new tracks Sun Comes Up and a cover of Sisqo's Thong Song he had the crowd rightfully on his side.
If you are considering going to V Festival next year Getintothis has some top tips for you:
Only use the portaloos in the camp sites if you really must, the ones in the arena are cleaned more regularly and don't smell as bad.
Try to avoid the dance tent if you can, it was filled with underage scallies getting high on Nitrous Oxide (but if that's your thing by all means have at it)
Don't buy a cheap tent, we live in the UK, it will rain and your tent will leak
Pack light, that hill back up to the car park is a killer
And finally, the best way to sneak in alcohol is a squashy water bottle in your bra
Comments
comments