As Michael Kiwanuka brings his soulful rock and blues to Liverpool's Philharmonic, Getintothis' Amaan Khan is reassured that future of music is in safe hands. 
Future folk-rock and soul legend Michael Kiwanuka graces the stage of Liverpool's Philharmonic Hall and expands the list of phenomenal gigs that took place in Liverpool in 2017.
Some people did raise eyebrows when we announced this gig and took the risk of labeling Kiwanuka as a 'future legend' – given that a huge chunk of our readership hadn't heard of him. Our gamble seemed to pay off when the concert got sold out months in advance, which in turn says something as the tour was announced to compensate for a previously sold-out tour. Not to mention, there were a handful of people on the door trying to find someone who might sell them their ticket. But let the ticket sales be a talk among marketing teams, we are here for the music.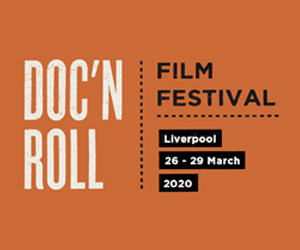 Kiwanuka delivers a dynamic soulful performance that sometimes pulls your heartstrings and other times makes you want to move. A venue like Philharmonic obviously has it's own influence as it commands a sincerity like that of watching an orchestral performance. Kiwanuka's band is as detailed as an orchestra with sometimes featuring blended tones while other times surprising us with an unexpected sole element of their wide sonic pallet.
We couldn't help but wonder how it would be if the audience was standing and allowed to move – but fear not, as soon as Kiwanuka breaks into A Black Man in a White World, people stand and dance even in Philharmonic Hall. A largely white audience sings "I am a black man in a white world" as they clap along. Welcome to Kiwanuka's socio-political rock and soul gospel boogie!
Ending with two crowd favourites, Cold Little Heart and Love & Hate as encore, Michael Kiwanuka leaves us wanting more. From the beautiful music, impressive lighting and Bedouin's nostalagic folk solo set as the support – the night was a perfection that seemed to go down well with both artist and audience. We can say with more confidence than ever: Michael Kiwanuka is a future legend.
Images by Getintothis' Tom Adam
Comments
comments