As Birmingham grunge trio Jaws embark on a fresh run of UK dates, extending their Simplicity Tour into November 2017, Getintothis' Mark Rowley caught up with them for a quick-fire chat.
It's been a busy couple of years for Jaws, having released their sophomore album Simplicity in 2016, to widespread critical acclaim.
A surge in popularity and numerous full house shows across the length and breadth of the country followed its success. Their forthcoming November 24 gig at The Magnet has sold out well in advance.
These extra dates represent a victory celebration for the Midlands outfit, as they wind up a busy schedule of gigs and festival performances on a high, for their warmly received Simplicity album.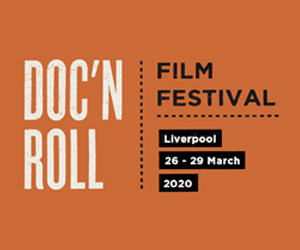 And after the run of forthcoming shows, the band will take a break from touring in order to knuckle down to their next studio venture.
We caught up with Jaws drummer, Eddy Geach for a rapid-fire Q and A.
Getintothis: Alive or dead; which guitarist, drummer and bassist would form your fantasy power trio?
Jaws: "On guitar, it has to be Tony Iommi. That guy is just a riff machine and has the capacity to be super heavy and super chill at any point."
"Drums…..Josh Homme. I love his work with EODM. It's just straight to the point drumming. Simple but effective. And just so happens to be a decent singer as well. Failing that, I'd have myself so I can be in a band with Tony Iommi."
"And finally on bass I'd have Roger Waters. The guy wrote The Wall. Enough said."
Getintothis: What's your favourite song by a Liverpool artist? And why?
Jaws: "Relax – Frankie Goes To Hollywood. Absolute banger by a band that wasn't scared of the controversy from a song that's essentially about shagging."
Getintothis: Who was the last act you paid to see and what did you think of them?
Jaws: "The Cribs at Birmingham Institute. I went with my girlfriend's dad, drank too much, had a massive singalong but was totally astonished at how good they were. Crowd was goin' mad from start to finish. A highlight was when they played 'Be Safe' ".
Getintothis: Divulge your most diva-ish moment on tour…
Jaws: "I once refused to go onstage until our tour manager had printed out a picture of my dog, Obi, and put it behind my kit onstage, because I was missing him. Personally I think this was a perfectly reasonable request despite it being 10 minutes till we were due onstage."
Getintothis: Why should we come to your gig and what's in your encore?
Jaws: "Because we're going to have a big old jolly playing our songs, whilst our sound-as-a-pound fans jump up and down, as well as climb all over each other in celebration of hearing music they can appreciate … that's the plan anyway. The encore is obviously 'Gold' unless we change it up before hand in an attempt to be less predictable."
Getintothis: Finally, what's your hot tip for a new album?
Jaws: "There's a lot of new King Krule being played in the Jaws van at the moment. Just released his new album 'The OOZ'. Very good indeed."
Dates for the extended Simplicity UK Tour in November 2017 are:
Fri, 17 Nov 17 –  Reading –  Sub89
Sat, 18 Nov 17 –  Southampton –  Engine Rooms
Sun, 19 Nov 17 –  Exeter –  Phoenix
Tue, 21 Nov 17 –  Cardiff –  The Globe
Wed, 22 Nov 17 –  Bristol –  The Fleece
Thu, 23 Nov 17 –  Norwich –  The Waterfront
Fri, 24 Nov 17 –  Liverpool –  The Magnet
Sun, 26 Nov 17 –  Newcastle –  Riverside
Mon, 27 Nov 17 –  Edinburgh –  The Caves
Wed, 29 Nov 17 –  York –  The Crescent
Thu, 30 Nov 17 –  Sheffield –  Plug
Fri, 01 Dec 17 –  Birmingham –  The Institute
Comments
comments